Alongside the Jeep Gladiator, the new Defender, now tipped for a September release, is quite possibly one of the most beat up 'secrets' of recent times. That said, aside from the dinky hashtags (#best4x4xfar – that's a big call) we've now got a launch date set for September this year, with Aussie release early on in 2020. So what do we know?
Official word from Land Rover
Speaking from the Paris Motor Show back in late 2018, Jaguar Land Rover's chief marketing officer Felix Bräutigam said: "It's exciting to now start getting one step closer to officially announcing the rebirth of an icon."
"These are what we call pilot build cars and testing will increase on public roads from now," said Bräutigam. "The first four cars are ready, and now the line is running you can expect the number of test cars to grow exponentially."
"In time, as you'd expect, the Defender will go through all the usual test routines, from cold weather testing in Arjeplog in Sweden to extreme hot weather testing in Death Valley in the USA. It's exciting for us to be able to now be one step closer to bringing the car to market, of course. We are talking about the rebirth of an icon and not just as a single car, but as a whole family."
"Our brand is about passion, and it is icons that drive that passion. The truth is the world doesn't need another premium brand doing what all the others do. These icons are what separate us; at Land Rover we are rooted in our heritage and that's what makes us different."
mr4x4.com.au would like to invite Land Rover Australia to come and test the vehicles in Australia's unique conditions. Mercedes couldn't get their G-Wagens across the Canning without failures, can Land Rover?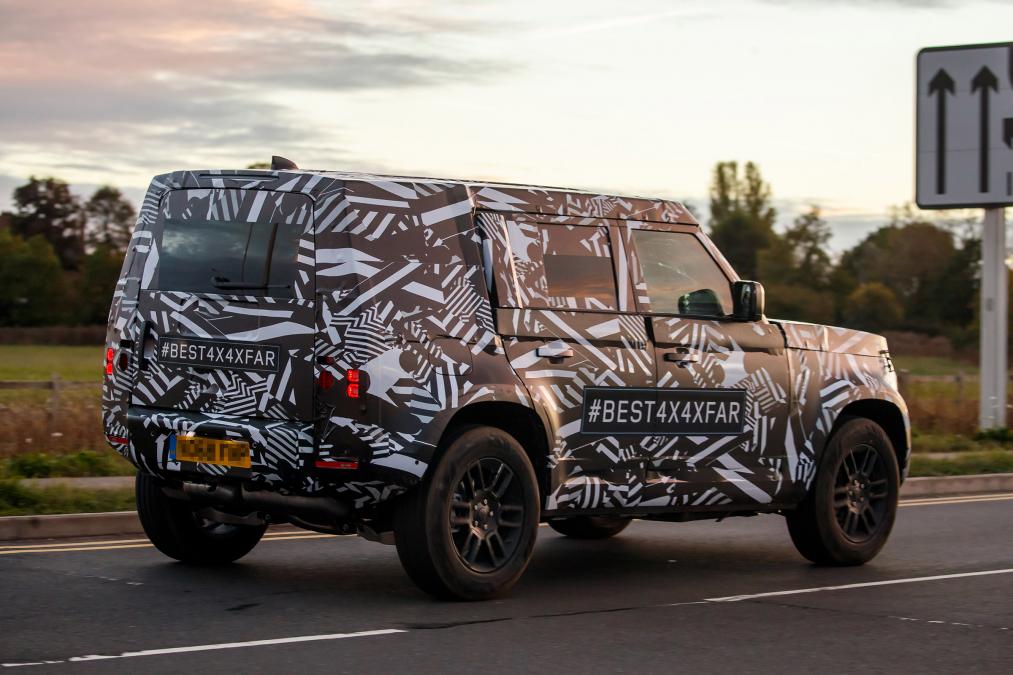 Defender family values
The pilot vehicle shows a wealth of design cues from the Defender as well as a few from the Discovery and Range Rover families. The offset grille badge has been with the family since 1994. The horizontal radiator grille itself dates from the introduction of the Ninety and One Ten models of 1984. Rear cargo space appears to be short, making a seven-seater a tight fit and a roof rack or trailer a necessity for remote touring. Just like the older Discoveries…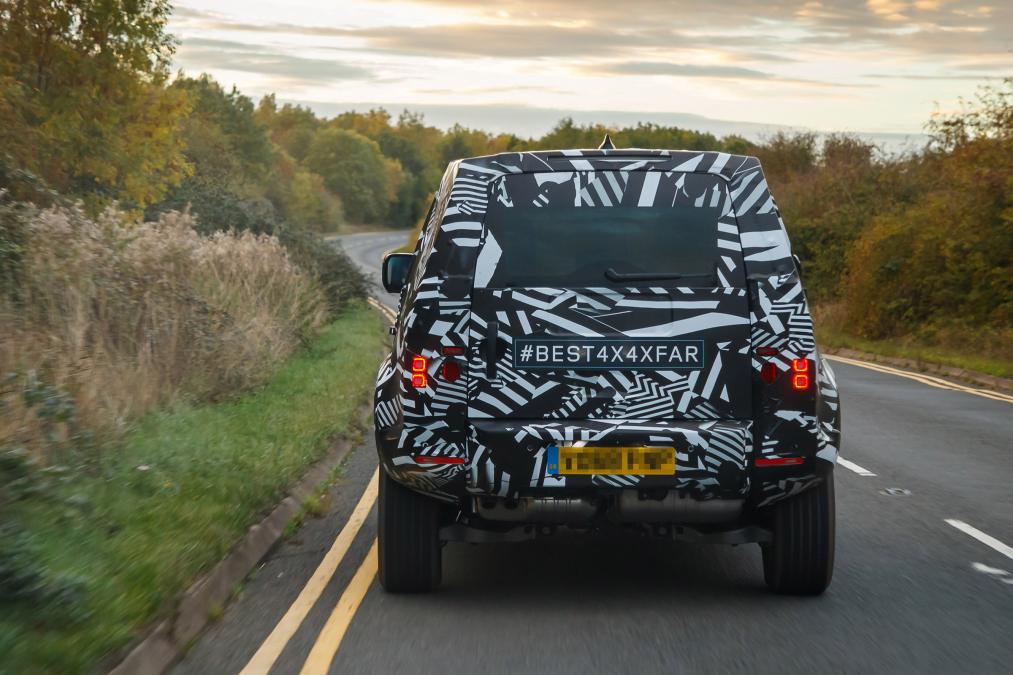 Progress never sleeps
Purists will dislike the full independent suspension, especially on the utility models, despite how well the Discovery handles off-road; the 2.0-litre turbo-diesel will be shunned by the big engine brigade, even though the Ingenium engine range has proven to be strong performers for a number of years now. There is a high chance the drivetrain will be hybrid electric, if not across the range but as an option. The tapered sides and raked roof isn't as economical for interior space. Shallower window lines and Alpine Window (or in my old One Ten: spider habitat) deletion will take from the bright and airy feel of the Defender.
Bräutigam added, "If we had wanted to recreate the existing car then we could have moved quicker, but it is our view that for an icon to remain an icon it cannot only look backwards, but must move forwards too. The new Defender will move the game on again, and having the benefit for some perspective in order to achieve that should be to our advantage."
"The one thing I can promise you is that the new Defender will do all that our customers expect of it, without being a copycat of what has gone before. It is a car for the modern world, and that means that it must move the game on if it is to be relevant."
Some of the design has us scratching our heads. Because the expansive bonnet has a severe edge, which is surely bad for pedestrian impact, we think (hope?) it may be concealing a bonnet with more sculpting. Either way, the aftermarket will probably have a checker-plate kit within a month of release.
The Defender officially ceased production, as we know it, in 2016, and now we should get proper eyes on the new Defender come September. The million hashtag question, however, is will it live up to the hype?
Oh, and there's also word that Land Rover plan to complete final trials on location in Kenya very soon – keep an eye out for that!