To handle the incredible forces and loads of either a winch or snatch recovery you'll need rated recovery points, but not all are made equally, and it's very important to know the difference.
Unfortunately, few new 4X4s come with correctly-rated recovery points for genuine off-road work. Look at most vehicles, and there will be hoops and hooks fitted to them – to which straps, ropes and chains can be attached. It's important to note that these aren't things that should be used in a 4WDing situation: The only guy that should be using them is the old man driving the flat bed truck. What makes a good recovery point? Its rating, and the correct design to withstand the forces that are at play in a recovery situation.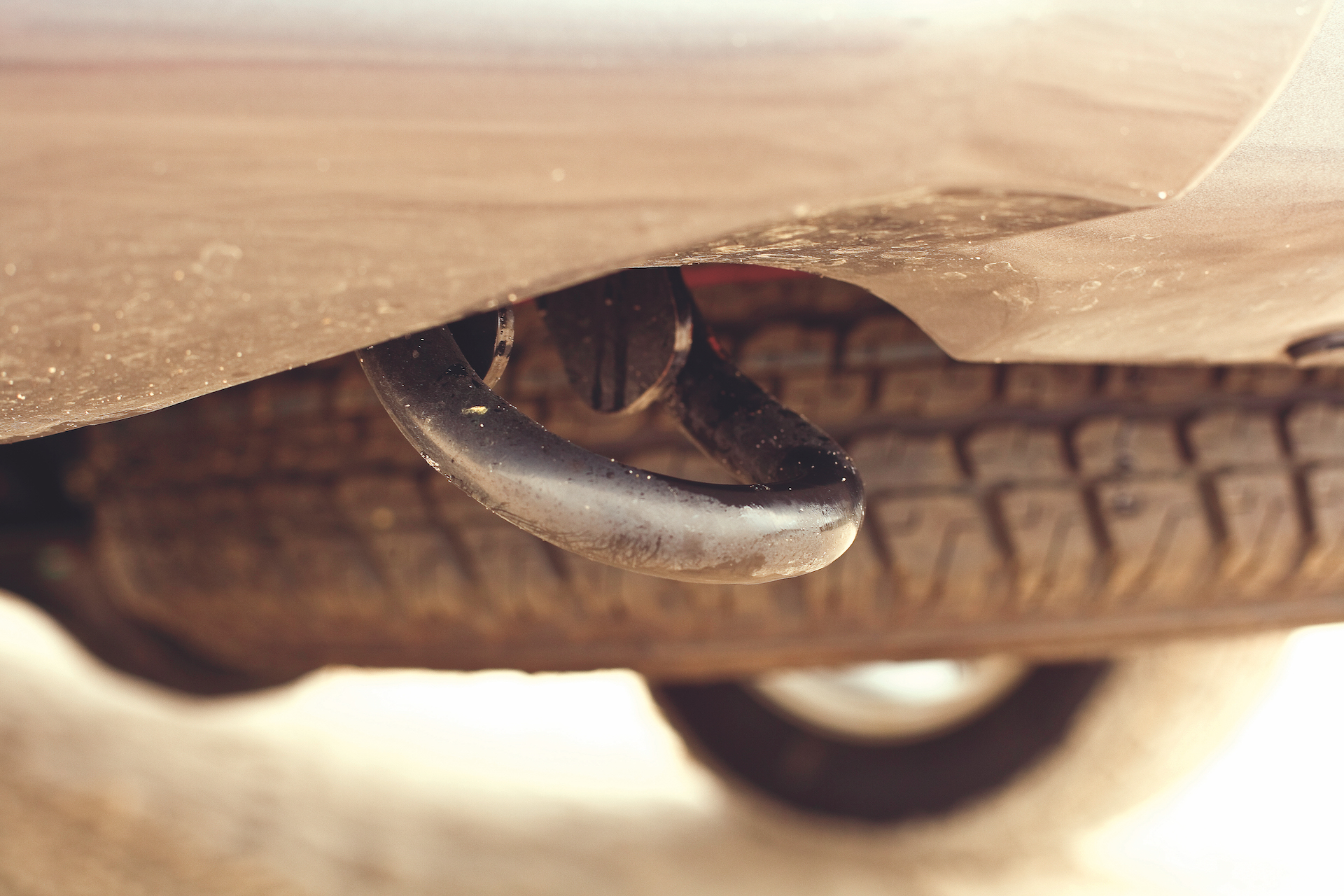 What about recovery points on a bullbar?
Often, the first mod to a 4X4 (which is going to be used as a 4X4) is a bullbar. Not only does it form a protective layer of steel across the front of your rig, its design can also afford many other advantages. I like to look for ways of mounting other things like winches, lights and antennas; improving the approach angle; and (very importantly) integrated, rated recovery points. And if you're in the market for a bullbar, I strongly recommend you keep those factors in mind as well.
Front recovery points should be in line with the chassis rails, and give you the ability to fit (at minimum) a 4.75 tonne bow shackle. They should also have a clear run forwards, and be easily accessed. Often these are big, meaty tabs of steel welded onto the bar; but they can also be more integrated into the bar design. Two are better than one as well … which I'll explain in a moment.
Chassis mounted recovery points
You don't need a bullbar to fit recovery points, however. There are a few companies that make recovery points that fit onto the chassis, or become integrated into your bashplates underneath. Sometimes the designs are quite complex – to spread and handle the load correctly while being easy to use and access.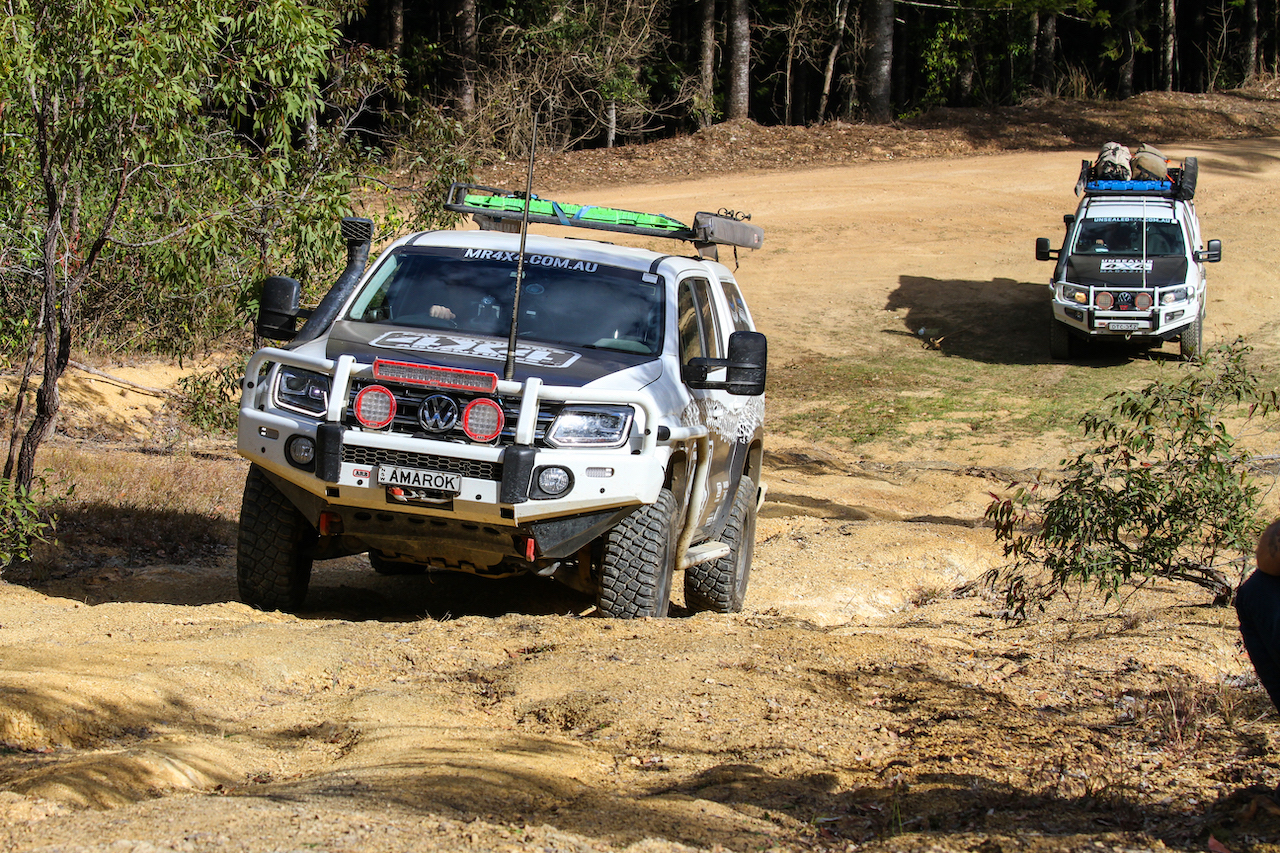 How do I know if it's a rated recovery point?
If it's not clear whether the points you are looking at for your vehicle are designed and rated for recovery situations, then get in touch with the manufacturers directly and ask the question. Often, a rating will be stamped onto a shackle, hook or recovery point – which gives its indicated strength. It's also worth noting here that there are plenty of recovery points out there that are not rated, but are safe. There isn't a hard-and-fast rule here, these must all be assessed individually by someone who knows what they are looking at: Grades and thicknesses of steel and bolts, quality of welds, and the way forces are applied, all make a difference to a recovery point's suitability. If you aren't sure, seek professional advice. Also, off-road damage, wear and rust can impact the strength of a recovery point.
What about towbars and towballs?
Let's get one thing clear from the outset: If you're going 4WDing and you're not towing, take your hitch out and leave it at home. I've been hung up on mine before, and it took a while to recover. The side effect here is that the chance of using the towball for a recovery is reduced to nil. If you see someone else doing it on the tracks, jump up and down and scream your head off until they don't. With the hitch out of the way, you can use your tow point and pin as a sound point to recover from, on your 3.5-tonne towbar. We've heard stories of hitch pins being bent, but haven't seen one yet. We'd have to question why pins are bending – it's probably more momentum's fault rather than the load. Where the straight hitch is fine, a better option is using a recovery hitch along with your rated shackle. Most places sell steel units, and you can also opt for lighter, more expensive aluminium shackles. Correctly rated shackles accept straps and hooks more readily onto a recovery hitch.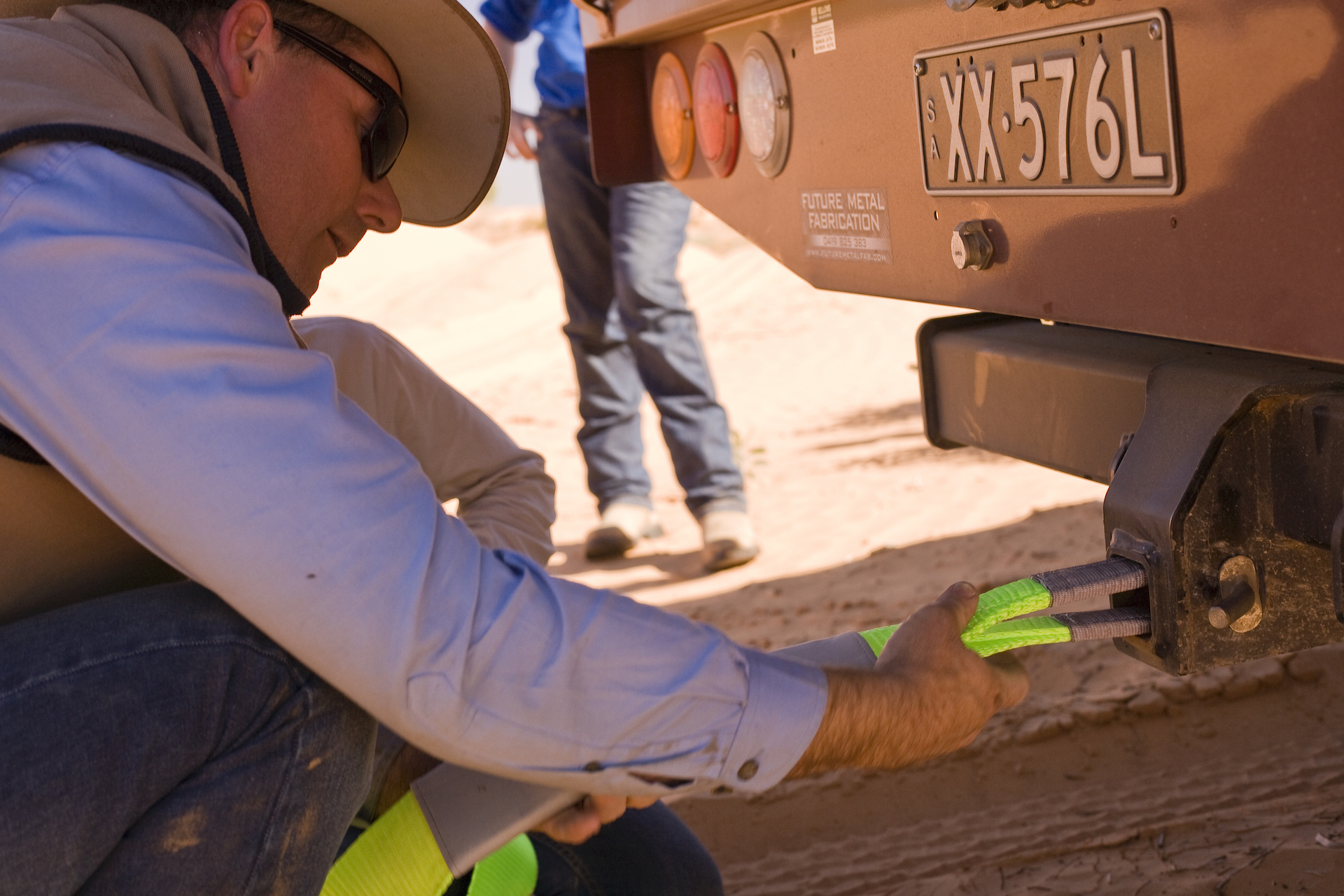 Aren't bridles just for horses?
Often recovery points on the front come in pairs, and this is a good thing. When possible, spread the load out across the two points – using a bridle or a tree trunk protector. Spreading the load means there isn't the full force going through a single point, effectively making the recovery safer. Also, additional recovery points on the front give you the freedom to perform tricky winching manoeuvres like multiple-line and slingshot pulls.