This recipe is the epitome of work smarter, not harder. Enjoy a tasty meal that's simple to create, so you can spend more time doing what you love on your adventure.
The best things in life are free. Like the incredible sunrise and sunset views of our stunning country that we encounter on our epic adventures. The second best things in life (in my opinion) are simple, and this certainly applies to my camping trips. Once I clock off on annual leave you'd better believe I am barely lifting a finger. It's all maxo-relaxo for me. Even better with a good book and a glass of bubbly in hand! So when it comes to the meals I make on my camping trips, this philosophy also applies: the simpler the better.
Pat absolutely had my back on this one when he shared his tasty five ingredient noodles recipe with us during the most recent season of Pat Callinan's 4X4 Adventures. Not only is it quick and easy to make, but because it requires minimal ingredients it also barely takes up any space in my vehicle. A win, win scenario I reckon.
Here's how to make this tasty meal. You can thank us later!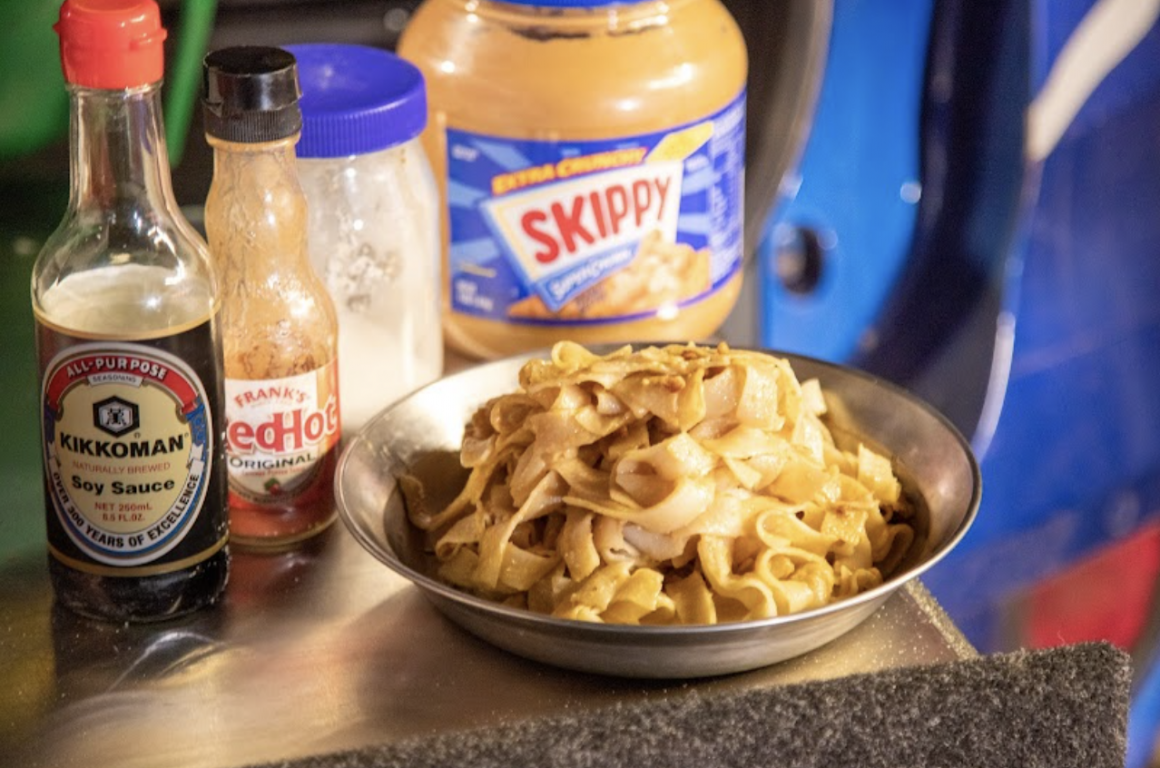 Ingredients
Rice noodles
Peanut butter
Sugar
Soy sauce
Hot sauce
Method
Throw the entire bag of your noodles into the boiling water.
While that's boiling, begin making your sauce. To do so, you'll need to mix peanut butter, sugar and soy sauce. If you're keen on a little bit of zing, add some hot sauce. Then just stir them all together in your bowl.
A taste test is necessary to decide whether the sauce is up to scratch. If it needs a little more sweetness, throw in some sugar. If it's salt you're lacking, then add in some more soy sauce. Cater it to how you like it.
Once you've got the flavour right, add some hot water from the noodles into the sauce mixture. What this does is make the consistency a heap easier to stir through.
After draining your noodles you'll need to drop your noodles into your sauce dish.
Gently mix your noodles in with the sauce. Do your best not to tear the noodles as they will be a little fragile.
And voila! A delicious, vegetarian meal that takes less than 15 minutes to prepare. If you want to apply a little more effort, you can add meat in, such as beef strips or chicken pieces.