A century ago, the renowned Mark Twain famously quipped, "The reports of my death are greatly exaggerated." Fast-forward to today, and we find an uncanny echo of this sentiment in the resurgence of Kimberley Kampers, symbolized by their latest marvel – the Kruiswagen.
A Testament to Endurance and Vision
Through a series of challenges and transitions, the Kruiswagen stands as evidence that CEO James Cockburn possesses the acumen to reinvigorate one of Australia's flagship brands. New South Wales-based Kimberley Kampers has long been a beacon of innovation, credited with pioneering moves like the hybrid caravan and pioneering off-grid caravans.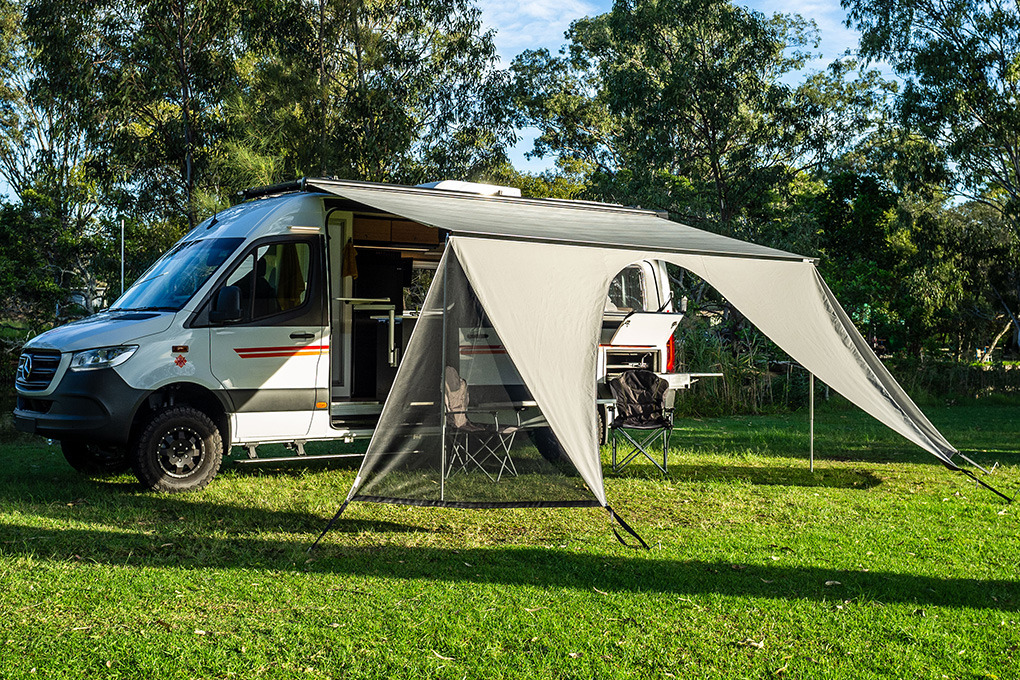 Challenging the B-Class Motorhome Status Quo
As the motorhome segment evolves, the 30-year off-road veteran brand aims to disrupt it further. The unveiling of the Kruiswagen signals their intent to dominate the Outback off-grid adventure niche. Grounded on the modern Mercedes-Benz 419CDI LWB AWD, this vehicle is driven by a powerful 140kW/450Nm 2.0-litre biturbo engine coupled with a nine-speed automatic transmission.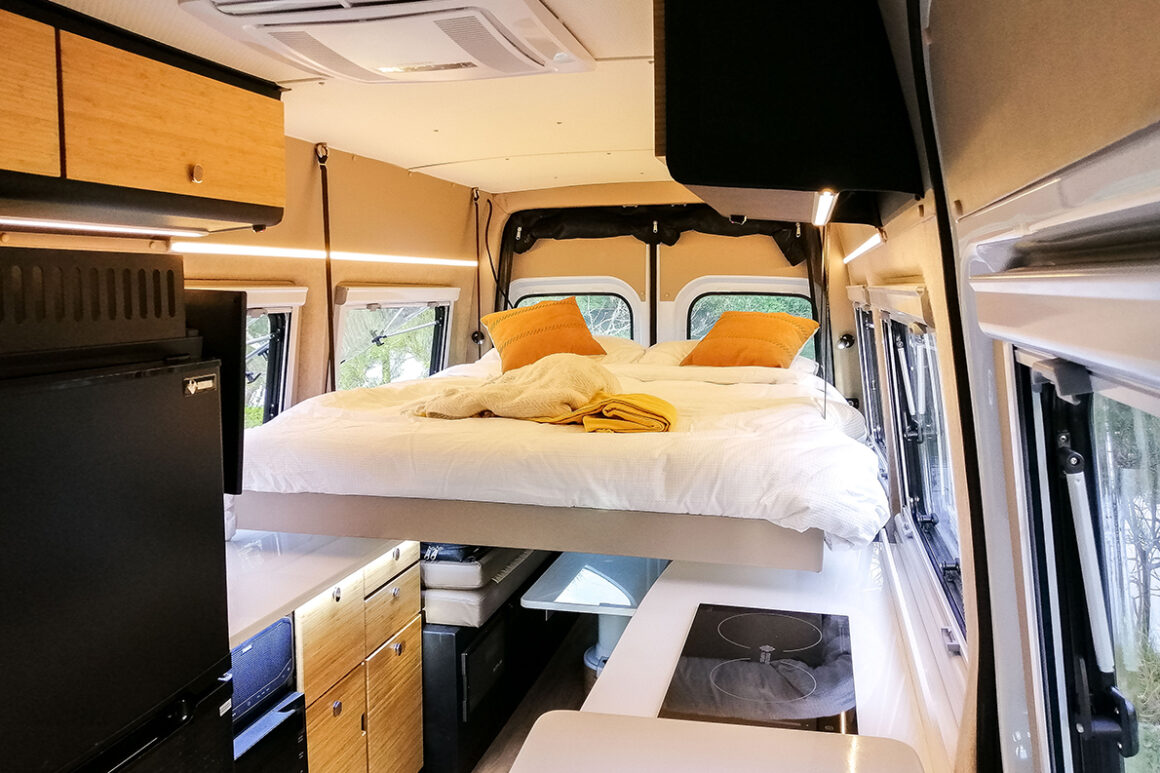 Campervan Innovations: A Peek Inside
After an intensive two-year design and testing phase, the Kruiswagen boasts several campervan industry firsts:
A trailblazing 48V fully integrated power system.
An environmentally conscious timber-free construction.
Advanced thermal insulation and innovative water plumbing systems.
Unique storage solutions that optimize interior space.
Revolutionizing Interior Layouts
Inside, the Kruiswagen showcases a solid-wall combination shower-toilet, broad benchtops flanking both sides, and a mechanically-operated double bed poised over a rear lounge, which descends at night. Blending in-house components from the Kruiser and Karavan models, the camper enhances its aesthetic with expansive caravan-style windows.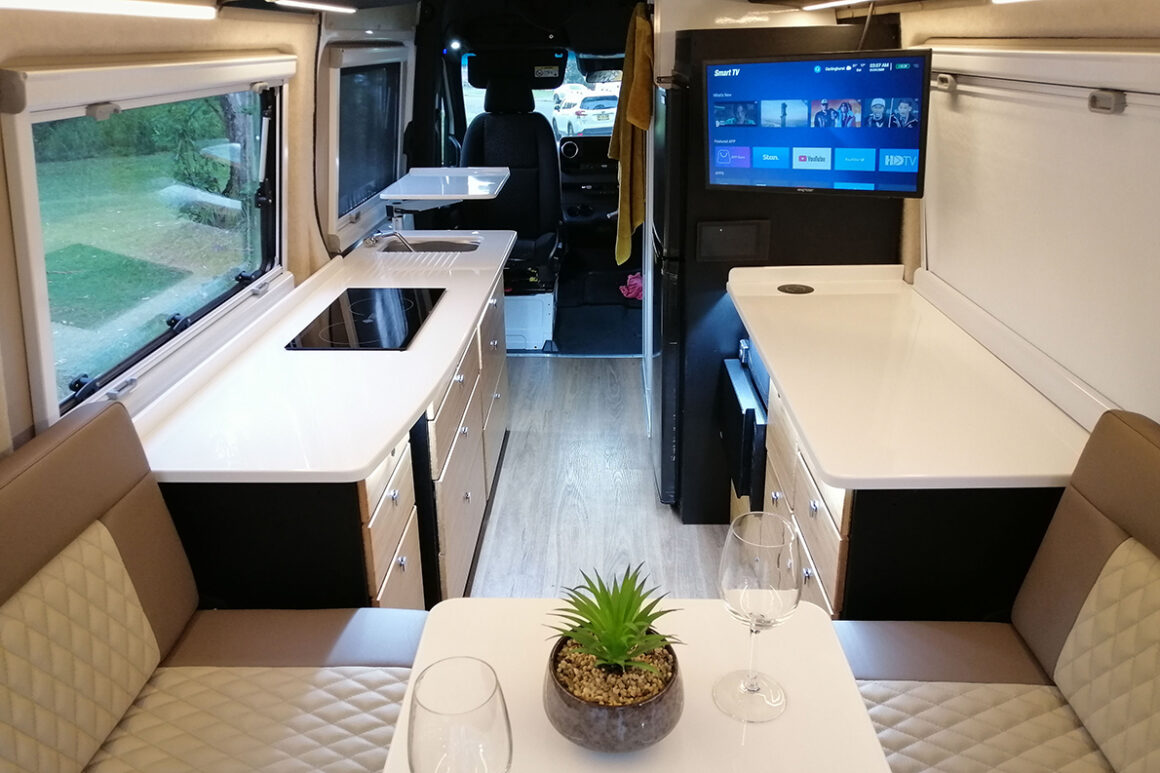 Commitment to Sustainability
Highlighting their dedication to eco-friendly designs, the camper's interior features walls crafted from 30mm thick fibreglass composite sandwich panels. The floors are made from fully recycled PET extruded foam complemented by industrial vinyl planks. Cockburn proudly notes, "We've taken timber-free construction to a new pinnacle."
Packed with Features for the Modern Explorer
From powered Clearview side steps and swivelling front passenger seats to an innovative bed-lift mechanism and external kitchen options. The Kruiswagen leaves no stone unturned. The van boasts ample storage, advanced entertainment systems, comprehensive power solutions, and versatile outdoor features, making it a paragon of functionality.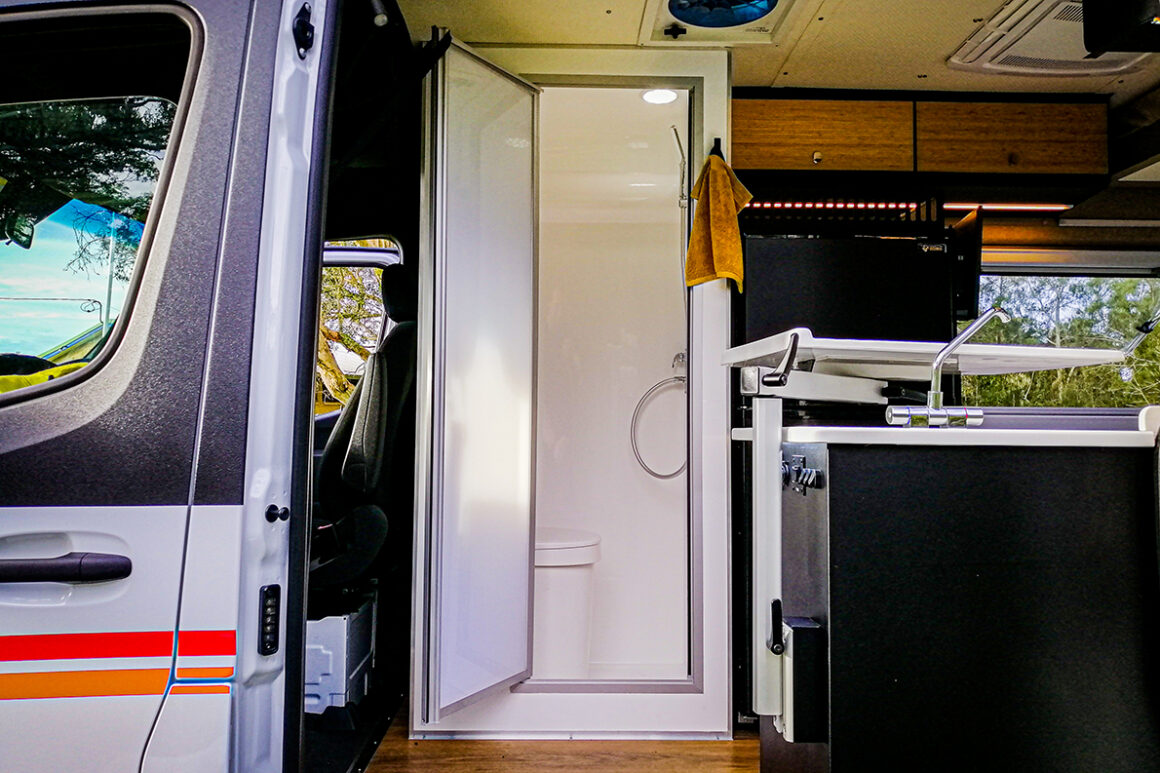 Pricing and Production Insights
With a pricing range between $190,000 to $240,000, depending on the features chosen, the first Kruiswagen models are set to be delivered by March 2024. Kimberley's Ballina-NSW factory, employing around 65 staff, anticipates producing 2-3 units monthly.
Looking Back to Look Forward
Interestingly, this isn't Kimberley's first foray into motorhomes. Their collaboration with Queensland's Unidan birthed the Unimog Kruiser expedition vehicle in 2018. An absolute beast you can still see conquering the tracks. Wonder if they'd do a special order for us?