By Ian Glover:
On the road, we've all be in the position where one of the party can read e-mails or make calls on his/her mobile phone while the rest of us are staring at a completely unresponsive, no-signal mobile. (Or hopefully, we are the one with the phone and email reception!). And unfortunately, the same thing can happen with Satphones …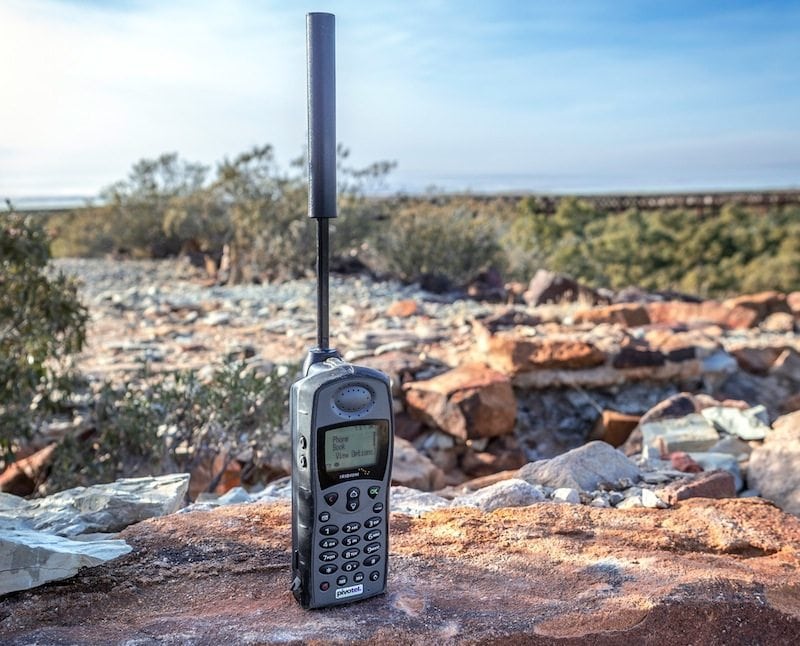 The fact is that the service provider networks are vastly different, and your coverage will depend on how far the ISP provides service in remote areas. Mobiles of course, work on land-based repeater stations, but before you pick a particular Satphone over another (and Satphones remain the only means of having a remote area private conversation where HF radio does not), you should know the facts. The MR4X4 crew rely heavily on their Pivotel and Indigo phones, and know that in an emergency they will always be able to get help.
I recall a comparatively recent trip to the Gibson Desert. Two Satphones were taken and where one worked brilliantly, the other did not, either not picking up a satellite or dropping out continually.
According to Landwide Satellite Solutions' John Booth, there are basically two types of satellite networks. Using the Inmarsat Isatphone Pro as an example, he looks at the pros and cons of one particular solution to the whole business of satellite-based communications. "This is a good phone," he says. "It's under $1000 and you'll get very few dropouts, depending on where you are."
The Inmarsat network utilises three stationary satellites, all positioned around the equator. So, if you're in PNG or Darwin, even The Alice, you'll get perfect performance because of the relatively close proximity to the satellites. "But if you're in the Snowy Mountains and you've slid off the road into a deep ravine … you're basically screwed," John says. "And the further south you go, the more the problem is exacerbated as the 'angle of attack' gets lower and lower."
Then there's Iridium – an entirely different system utilising 66 satellites, all orbiting a bit lower than the Inmarsat sats, chasing each other around the world. "You'll get 100 per cent global coverage," John explains. "You may get dropouts, but you should always eventually get reception, even in a ravine for at least a short space of time as the sat flies over the top of you."
So, you must know how a particular Satphone works before you make a purchase decision. If you're a Top Ender who has no intention of ever heading south (and there are a few of them who think like that), an Inmarsat network phone will suit your purposes perfectly. If you're more of a Mexican, you'll need to go for the Iridium network phone.
A final bit of advice from John regarding Satphones: "Don't expect a Satphone to be like a mobile. If you turn on your mobile, you'll either have reception or you won't. If you turn on a Satphone and there's nothing, don't start swearing and turn it off again. Just go away and boil the billy. By the time you get back to the phone, in all likelihood it will have picked up some sats and be ready to rock."