Australian awning manufacturer, Bushwakka have done it again with the release of the U-Beaut Awning.
Gold Coast-based Bushwakka has launched a brand new Australian-made 270-degree awning, and they've called it the U-Beaut. Fresh from the sell-out success of their Tru-Blu awning, they've gone bigger and better. Changes from the previous model include a stronger backbone and a larger surface area. The U-Beaut covers a massive 17 square metres and swings right out the back of your vehicle as well as up to your bonnet. It is available in left or right-hand side configurations and can be optioned with walls for additional sun and wind protection.
The U-Beaut is classified as a stand-alone awning, and Bushwakka boss Johnny Loots tested the unit by driving his vehicle on Fraser Island with the awning opened up! No damage was sustained. In high winds though, it's recommended that the awning is secured using the three legs and pegs provided.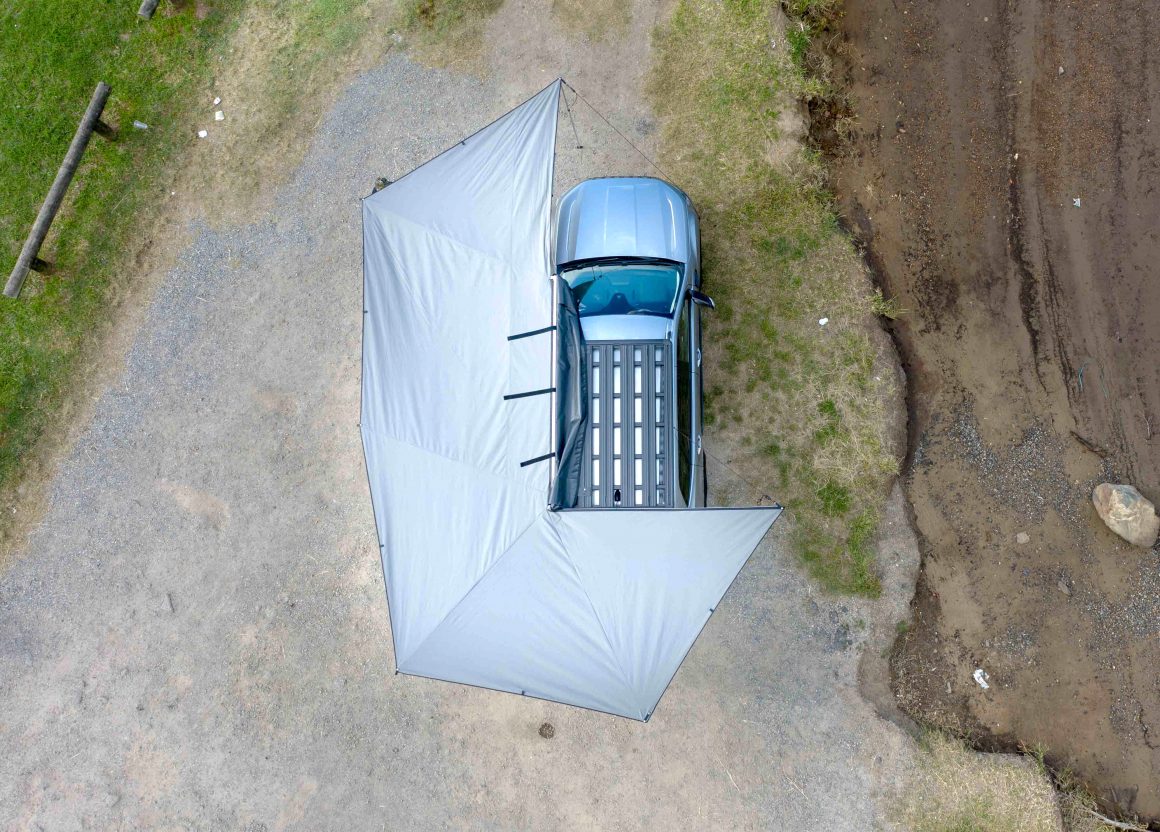 The Bushwakka U-Beaut is 100% Australian, being manufactured entirely in southeast Queensland. It also uses Australian-made canvas. In fact, there's a fantastic laser-cut Aussie-flag cut into the hinge support, which is a really lovely addition. Pat Callinan will be running these awnings on his Ford Ranger and Everest for Season 14 of his show.
Bushwakka's Aussie-made awnings are made to order. So if you're keen on the U-Beaut, jump onto their latest campaign, and put in your order at bushwakka.com.au
THE DETAILS
Price: From $2400
Area: 7.5m long x 2.2m wide plus the rear swing area