There's nothing quite like starvation of supply to create demand. Upon news that the next LandCruiser (LandCruiser 300) will sport smaller capacity engines and lack the distinctive V8 sound, buyers have gone into a frenzy. Plus, LandCruiser 200 Series orders are due to end in the coming months, so you will need to get your skates on to secure the current model. December saw a sales spike of 128% in one month. 2235 LandCruiser 200 Series were sold in December 2020, as opposed to just 953 in the same month a few years ago.
So is the sales rush justified? Should you start beating down the door of the bank manager and demanding to remortgage your house to buy the alleged 'King Off the Road'? Here's what we know.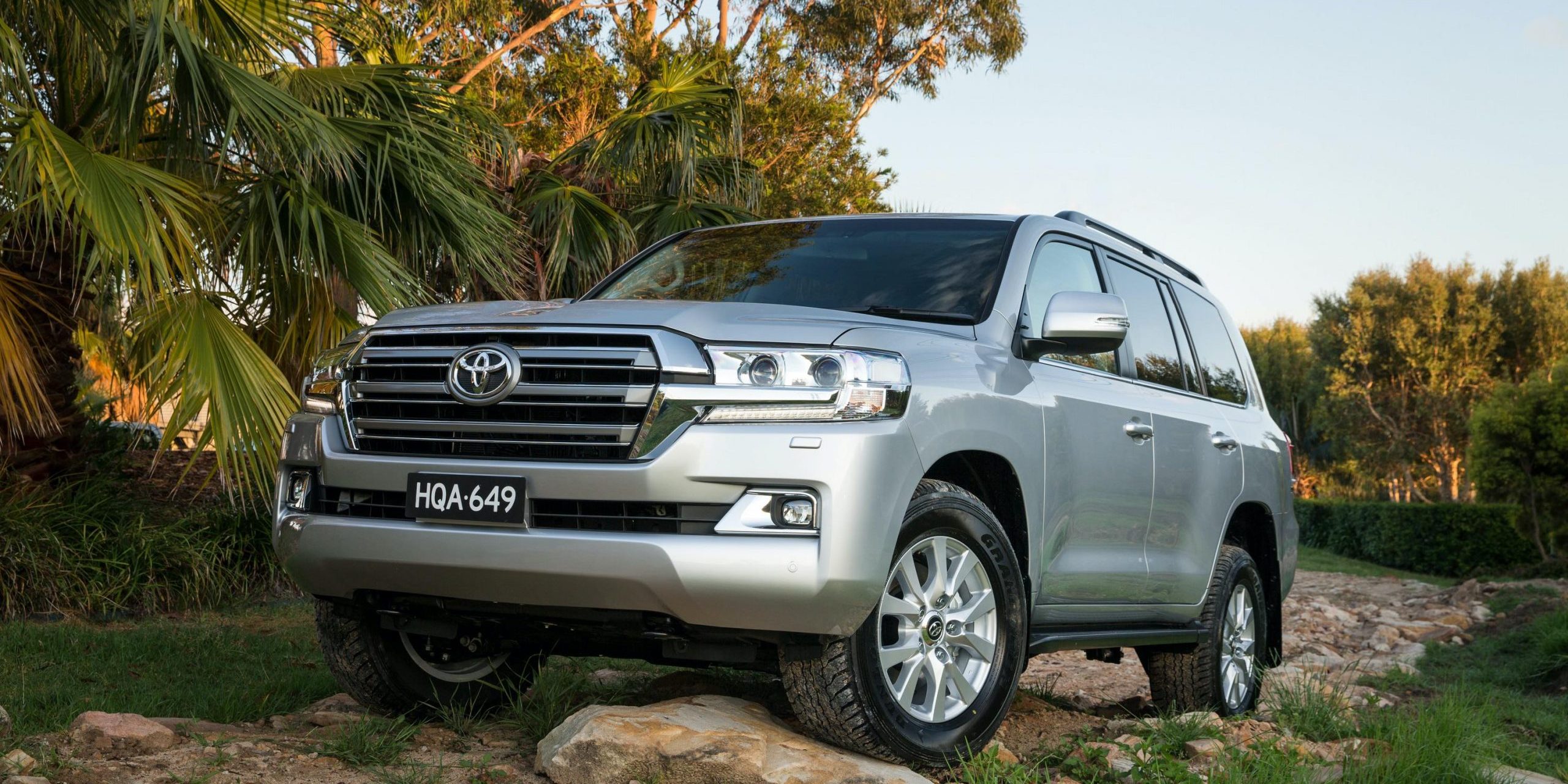 WHY YOU SHOULD BUY A LANDCRUISER – THE CASE FOR
RESALE VALUE
If you can afford it, then indulge yourself. Mid-specced LandCruiser demo's with 2500km are going for $100K right now. They hold their value like nobody's business, so if you can afford it, then you're not likely to lose too much cash when the time comes to sell. This lesson has been learned many times before, both with the LandCruiser 80 Series factory turbo-diesels, and the 100 Series. In my humble opinion, the V8 will surpass these two models in resale value, thanks to the presence of a V8 engine, and the fact that this will likely be the last V8 LandCruiser ever made.
IT'S YOUR LAST BIG 4X4
Hey, you only live once, and if John Laws convinced you of anything in the 80s and 90s, it was to buy a LandCruiser. And we all know that heart trumps head when it comes to vehicle purchases. You know that American 4X4s are too big for the tracks and the shopping centre, and that a 200 Series will make you sleep well at night, so it's definitely time for you to invest.
RELIABILITY
While early V8s suffered from excess oil consumption, that problem has been solved. Hence, you would be buying a vehicle which, unlike its little brother HiLux (that's getting a little dusty in the reputation department), the Japanese built LandCruiser is still seen as a tremendously reliable vehicle. The old argument that you can get LandCruiser parts anywhere doesn't really apply nowadays though. It's not so much that you're any worse off than other makes, but the LandCruiser simply isn't the most prevalent vehicle in the bush nowadays. The bush can't afford $100K GXLs… Now, it's a complete mix of Colorado's, Ford's, HiLux's and D-Max's.
THE MAGIC MIX
There's no doubt about it, that magic mix of size, solid off-road ability, and strong towing attributes make the 200 Series LandCruiser a tough vehicle to pass up. And it's here where the LandCruiser will struggle in years to come. Petrol vehicles simply can't tow. Well, that's obviously incorrect. They can tow, they just love to drink like a sailor when they do. Early 20s fuel consumption is bad enough with a big van on the back, but early 30s? It's likely that will be the case with a petrol V6 whilst towing. We've seen it with the 5.6-litre V8 Patrol already, and there's little reason why a smaller capacity petrol will be different. Rumours are that the LandCruiser 300 will be available to Toyota Australia with either a 3.5-litre twin-turbo petrol V6, a hybrid version of the petrol V6, and an all-new 3.3-litre turbo diesel V6. Perhaps the hybrid may have a crack at reasonable towing economy, but the proof will be in the pudding.
WHY YOU SHOULDN'T BUY A V8 LANDCRUISER – THE CASE AGAINST
TECHNOLOGY HAS MOVED ON
While the V8 LandCruiser was incredibly powerful at launch, as technology has marched on, sadly this oil-burner has been left behind. Sure, it can be tuned up, chipped, exhausted etc, but we're talking about new vehicles here. The twin-turbo intercooled 1VD-FTV bangs out 200kW and 650Nm and sports a power to weight of 74.9kW/t. The admittedly more expensive Range Rover twin turbo V8 diesel, boasts 250kW and 740Nm with a power to weight ratio of 94.1 kW/t. And the Audi Q8 gets almost identical power and torque figures to the LandCruiser, out of a 3.0-litre package. Not that many of our readers would trust either of those vehicles towing a Lotus caravan up the Gibb River Road…
The fuel consumption of the current 4.5-litre V8 isn't too crash hot either. While it's stated at 9-12 litres per 100km, that's obviously for a bog stock vehicle being driven by nanna. Real world figures with modified vehicles are seeing significantly more fuel being consumed. Just ask any (honest) caravan tourer who drives the speed limit, and they're usually chewing over 20 litres per 100km. German diesels like the Amarok are significantly more efficient. Just ask the winner of our Amarok / Lotus giveaway Jason Bierer, who went from a 200 Series to an Amarok, and was blown away by the low fuel consumption. On average around 5 litres per 100km less.
THERE ARE (MUCH) BETTER INTERIORS
Jump from a V8 Nissan Patrol into a V8 LandCruiser 200, and you will instantly notice the more dated, more pokey interior in the Toyota. By virtue of its age, the styling and space efficiency has moved on a generation, so if that stuff matters to you, there are better 4X4s. Lateral legroom for the driver isn't great, and in the in-car entertainment is comparatively old school.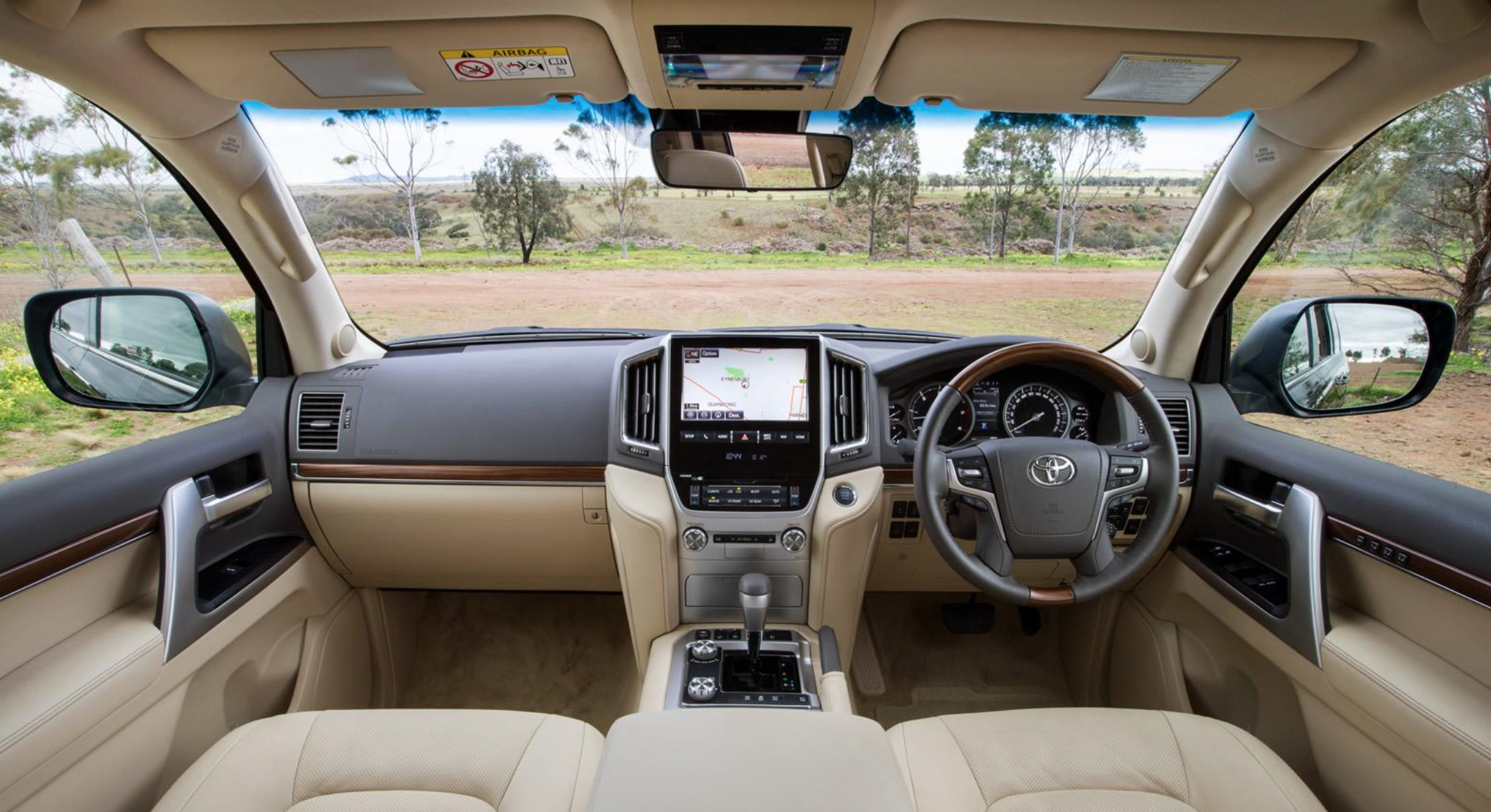 THE NEW VEHICLE WILL BE BETTER
Toyota claim that the 300 Series LandCruiser will be every bit as capable as the current model, and we've no reason to doubt that claim. Around town though, the decade or so of technology will surely make the vehicle more comfortable to drive. So if you do a lot of bitumen miles and don't tow too much, then perhaps wait out for the next generation and benefit from the technology.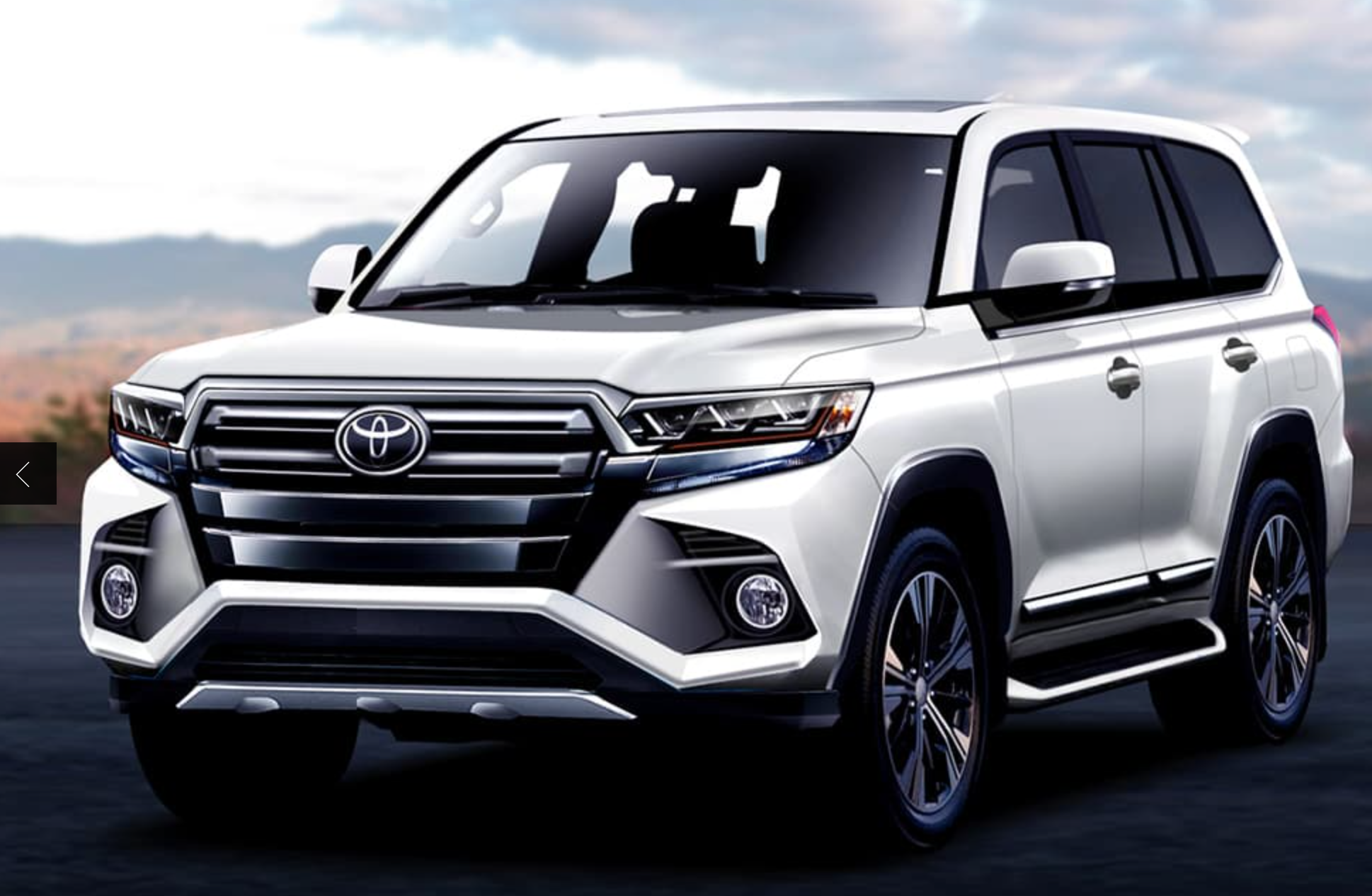 What do you think? We'd love to hear your comments below. What have we missed, and what will you do?