The Suzuki G-Wagon, sort of…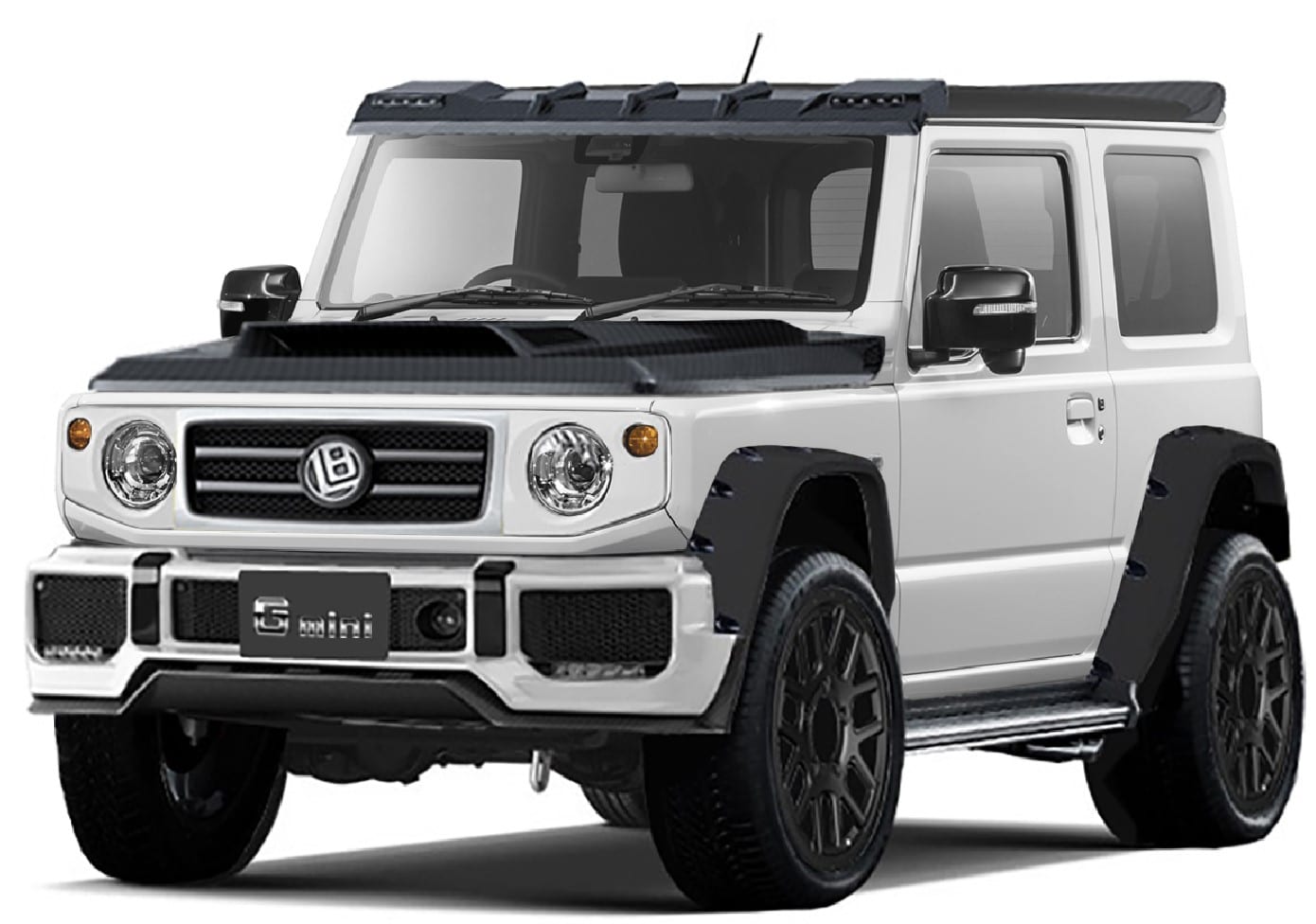 Want a G-Wagon, but not the astronomical price tag that goes along with it? We may have just the thing for you. Introducing the Suzuki G-Mini.
From the folks in Japan at Liberty Walk, who spend pretty much all day dreaming up crazy mods for proper race cars (think Nissan GT-R's and McLaren 650s') we bring you the G-Mini. Based around the 2019 Suzuki Jimny, it takes a lot of the looks from the current G-Wagon Liberty Walk special.
From the huuuuge bonnet scoop and front bar, to the front and rear roof spoilers, this thing is actually pretty mental. Massive flares house the big wide rubber, and the package is finished off with a custom grille and badge.
According to Liberty Walks Facebook account, the G-Mini will be released later this year, and pre-production orders are being taken (we checked, it was posted in August; not April 1st). There is, funnily enough, striking resemblance to the actual G-Wagon from Liberty Walk. With a slightly closer look, we're pretty sure that they've photoshopped the bar, grille, bonnet, roof spoilers, and flares onto a Jimny from their current G-Wagon model. But that's not to say that this isn't an actual model they plan on releasing…
We're still undecided whether we actually think this thing looks any good; I guess if you live on the 'North Shore' and you're trying to keep up with the Joneses, but the bank account just wont let you, this may well be the next best thing for picking the kids up from soccer practice right… right?