History is full of weird and wonderful knowledge. Some of it is largely irrelevant, like who built the pyramids in Egypt. But some of it should be taught in classrooms the world over. You know, important stuff? Like the craziest off-roaders ever built. To kick your weekend off right we've dug through musty old libraries and top secret military vaults to come up with some of the craziest off-road contraptions ever built.
Fordson Snow Devil
We often talk about manufacturers needing to design and build 4x4s for the tough Australian conditions. While we might have some of the harshest desert roads in the world; we don't hold a candle to some of the cold climates. When chains aren't an option and you need to haul 20t of trees off a snow covered mountain and across icey lakes you need something more than a traditional 4×4 tractor.
In the 1920's Henry Ford was punching out Fordson tractors at a rate of knots; But the aptly named Snow Devil is what caught our attention. Mounted beneath the Fordson tractor, Armstead Snow Machines pieced together two opposing corkscrew hollow drums allowing the Snow Devil to dig its way through deep snow and mud to a top speed of 8mph. It'd have all the suspension of a brick. Probably similar acceleration too but it looks like an absolute blast to drive
Antarctic Snow Cruiser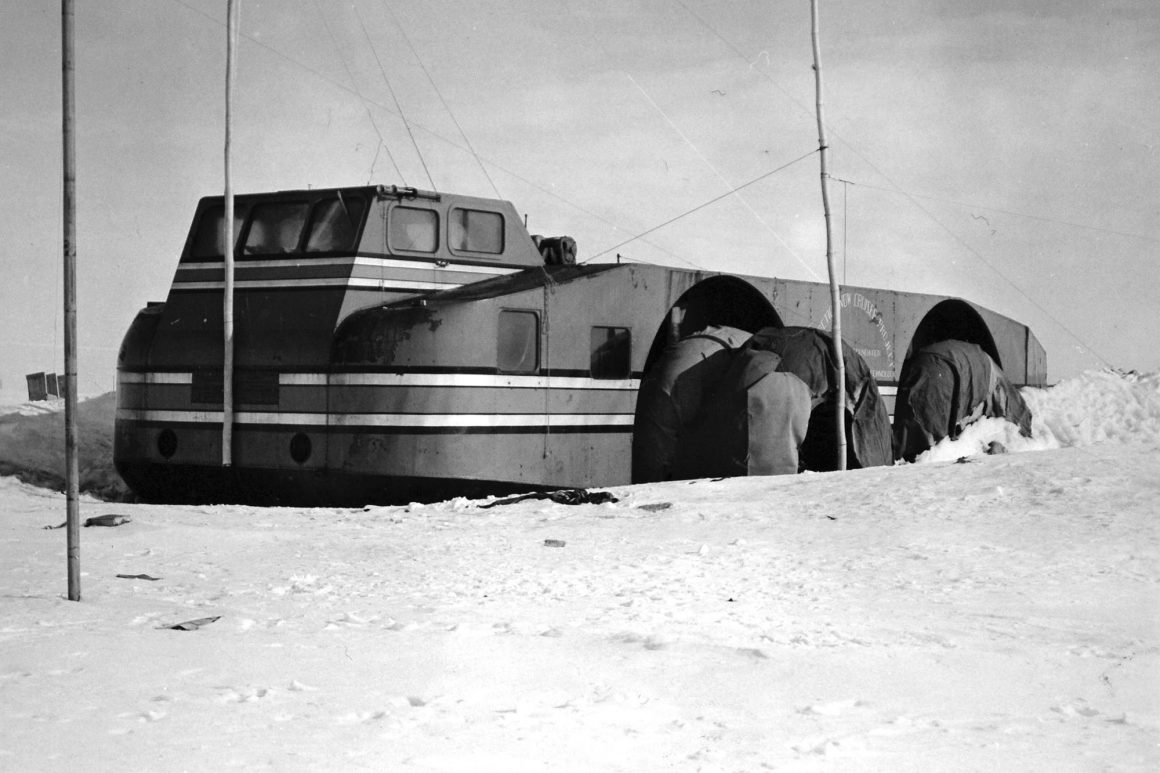 What's 17 metres long, 6 metres wide, and buried under 2000m of snow? If you answered possibly the worst designed 4×4 of all time you'd be dead right. Way back in the 1930s people were going mad trying to explore every inch of the earth, the rugged wilderness of Antarctica catching the attention of more than a few would be explorers. Designed as a mobile habitat for researchers and complete with its own bi-plane mounted on its back, the Antarctic Snow Cruiser sat as tall as two story building and could cross crevasses over 4m wide thanks to its huge front and rear overhangs.
Powered by twin six-cylinder Cummins Diesel engines the project cost a staggering $7,700,000 in Australian dollars today and was an absolute failure. Plagued with breakdowns and poor design choices, the smooth tyres ultimately left it unable to move its 34t weight once landed on the ice. Attempts were made to rescue it multiple times but it was ultimately abandoned and absorbed into the fast moving Antarctic snow. The ice region it was lost in eventually snapped off and sank to the bottom of the ocean so its exact location is a mystery to this day.
Kharkovchanka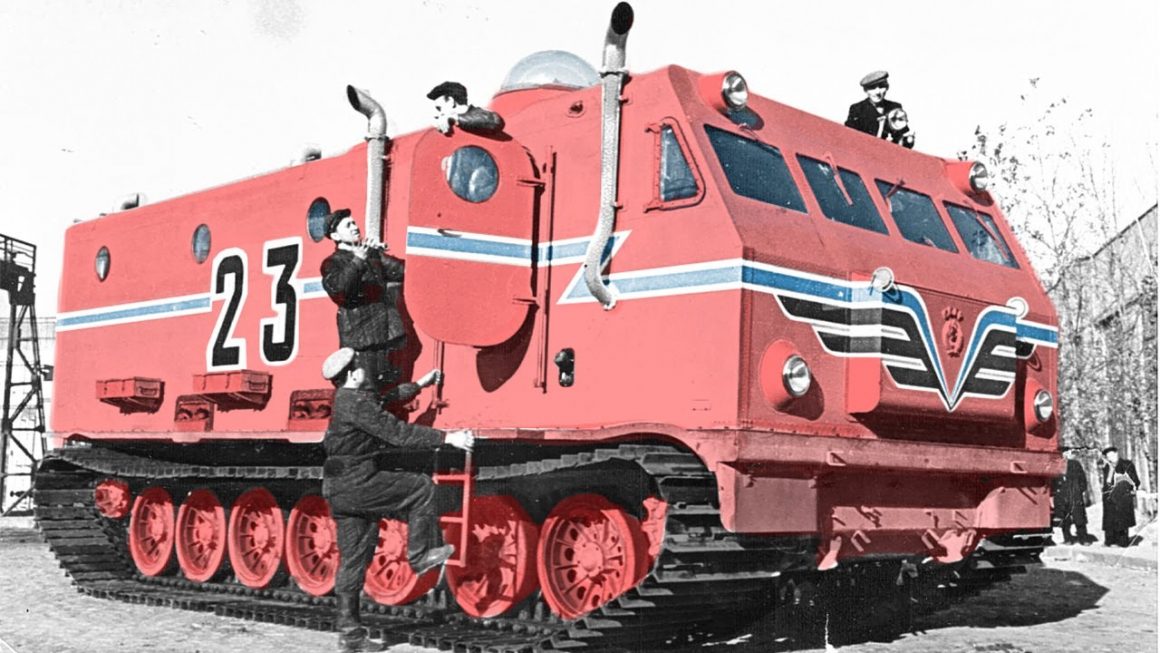 I think we're putting this politely here. The Soviet's weren't exactly known for their…ahhh…sane plans. From trading an old submarine for a few cases of Pepsi to imprisoning scientists for not agreeing that plans were communists. They were a little odd to say the least. Thankfully they also created some odd 4x4s for us to gawk at as well, including what is undoubtedly the strangest motorhome ever built, the Kharkovchanka. Based on an AT-T tractor, which itself was based on a T-54 tank. The Kharkovchanka is a 995hp apartment on wheels. Except the apartment is full of soot, too loud to sleep in, and hurtling itself towards the South Pole at nearly 60km/h. They made a few different versions with slightly different looks but all of them were ridiculously Soviet.
Australian Bush Master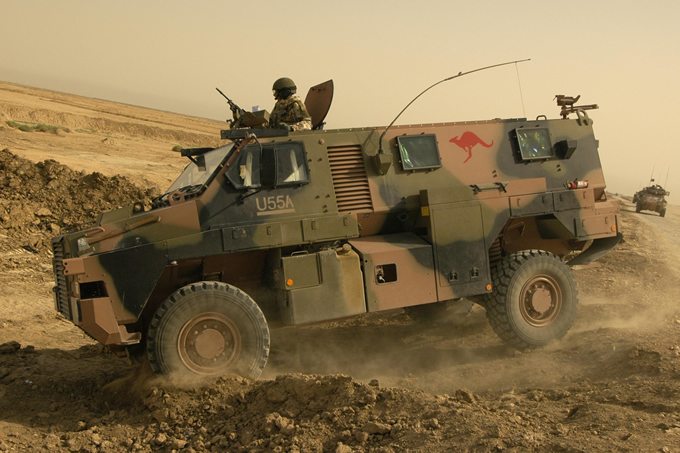 What do you get when you cross an American Humvee with Aussie ingenuity. Well, unlike the HMVV, you actually get something good. Packing 300hp, a top speed of 100km/h, and the ability to shrug off driving over a freakin mine, the Bush Master is one of the most bad-arse 4x4s on the planet and it's designed and built right here in Australia by Thales. On the inside there's enough space for 10 troops and their supplies for three days as well as stand alone AC and enough weaponry to terrify the Death Start should Darth Vader ever consider invading Australia.
We've built them here for militaries all over the world from Fiji to Britain and it's unarguably one of the best military vehicles money can buy. A few private versions have been put together for police and fire fighting agencies but at $500,000 a piece you probably won't spot too many taking on the Old Tele Track. Still, a boy can dream eh?
Marmon-Harrington Rhino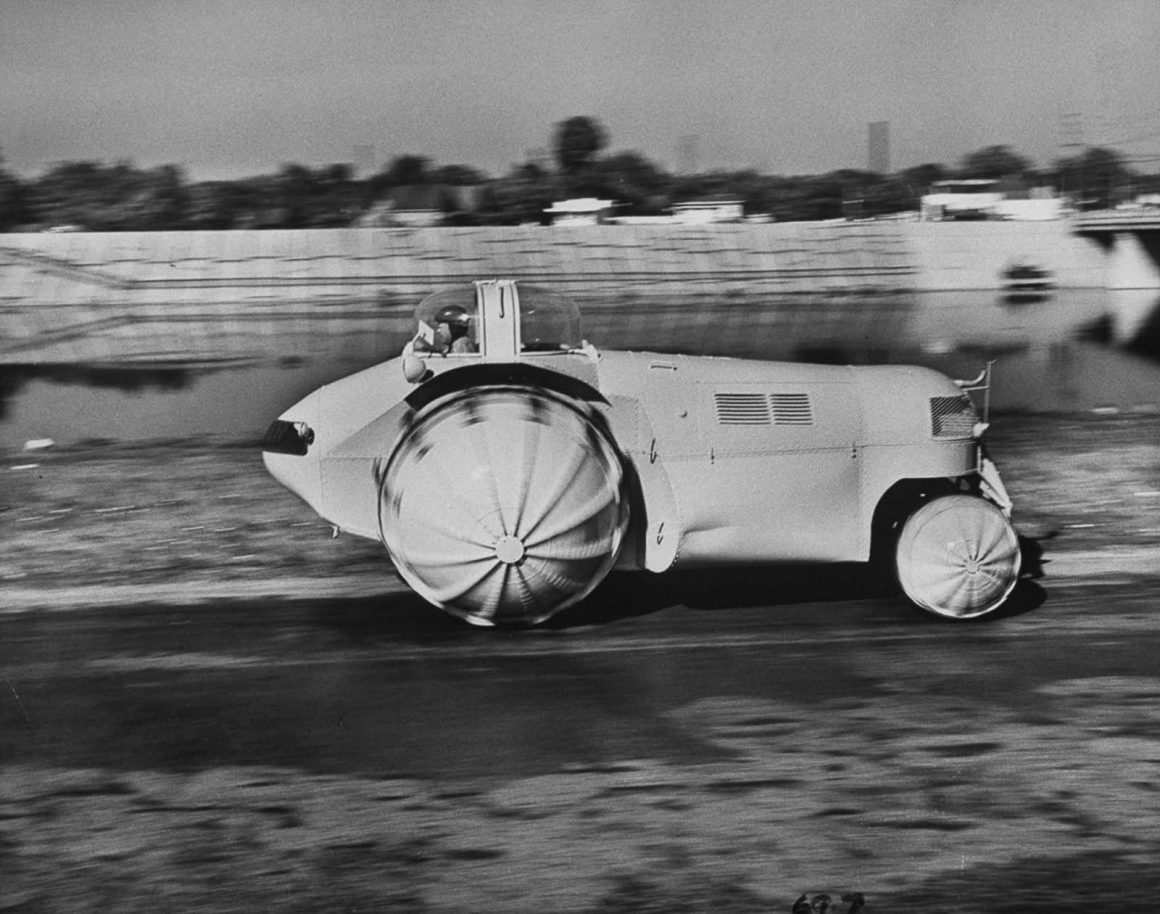 Have you ever been an hour's deep plowing your field then suddenly had the urge to do it at 75km/h before traversing a near vertical path? Us neither. But apparently Greek American inventor Elie Aghnide had just that need. Then promptly set about building an off-road vehicle to replace everything from a tractor to a tank. It rode high on twin 1500kg aluminium wheels, both ribbed with rubber tread for road use and hollow for flotation. As the 5t behemoth would sink deeper into mud more of the wheels would contact increasing traction. He also claimed it could articulate 75 degrees before falling on its lid thanks to the low centre of gravity provided by the frankly strange wheel arrangement. It ultimately ended up fading into obscurity. The hollow wheels scaring off military contracts due to concern of bullets puncturing them; but it sure is fun to look at!