Back in season 14 in the 'Casino Loop' episode, Pat showed us how to make his no-flour, gluten-free protein pancakes. After a particularly long day on the tracks where he moved more dirt and rocks than a Kalgoorlie miner, this was a fitting recipe to wake up and start the next day with a big punch of protein.
Pat reckons these protein pancakes will keep you going all day and we think you're gonna love 'em!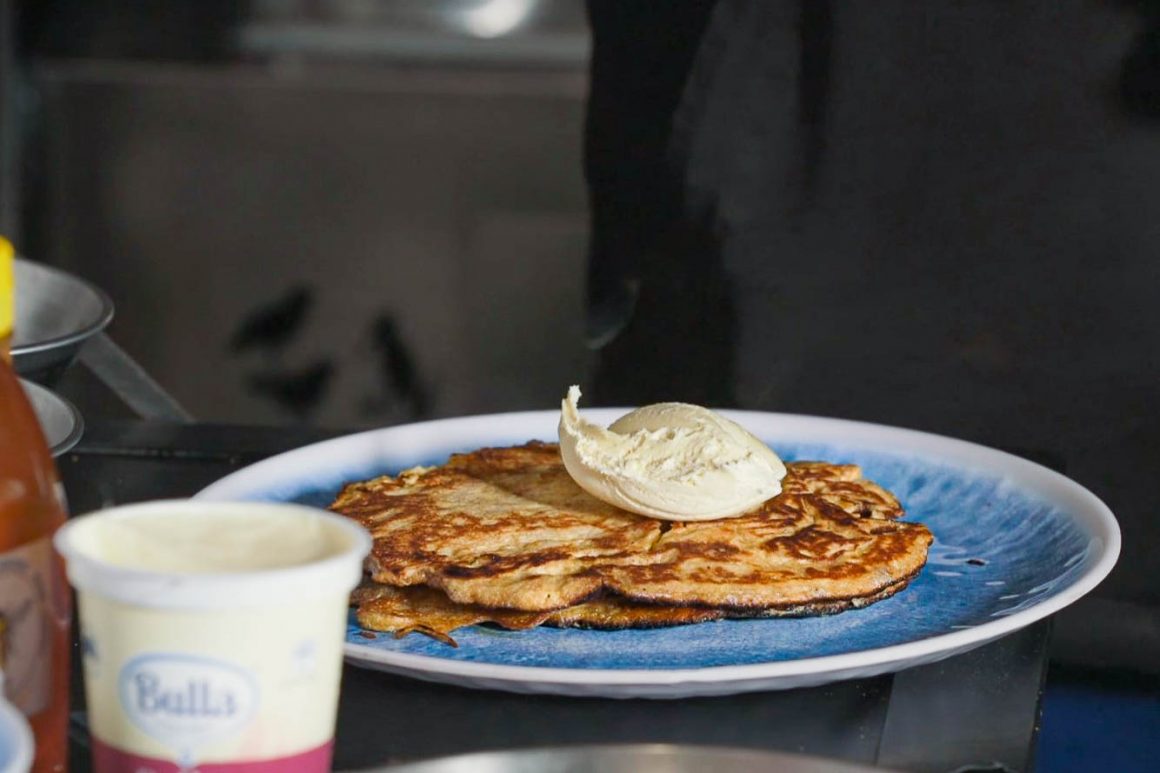 What you'll need to make Pat's protein pancakes
3 x eggs
2 x ripe bananas
1 x tablespoon of peanut butter
Optional ingredients for the topping
Ice-cream
Dollop cream
Berries
Honey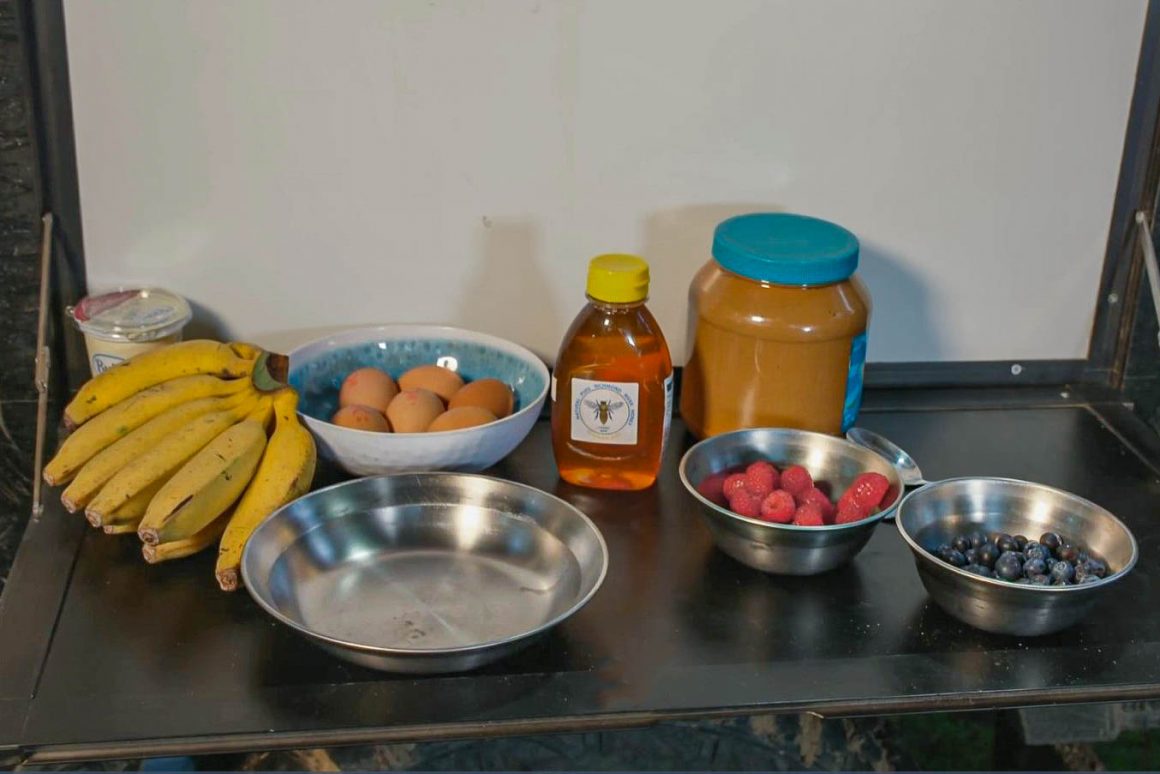 How to make these easy protein pancakes
Start with the eggs

Crack your eggs into a mixing bowl and whisk up a little bit with a fork. There is no need to get fancy with an electric mixer…we are camping after all.

Add in the bananas and peanut butter

Peel your bananas, break them up into small chunks and add them to your egg mixture. Next, grab your peanut butter and using a tablespoon, scoop a dollop into your egg and banana mixture.

Mix it all up

Using the back end of your fork, squish the bananas and peanut butter into the egg mixture. Keep going until you get a batter-like consistency. Wanna know a great tip? Using bananas that are bordering on over-ripe status makes the mashing and mixing process a lot easier.



Cook 'em up

Now your protein pancakes are ready to cook. So grab your pan, heat up some butter in the bottom and tip a pancake-size amount of mixture in. Just like regular old pancakes, flip them once when one side is cooked and when the other side is cooked, flip them onto your plate.

Dish 'em up

You're done! See, we told you they were easy. You can eat these protein pancakes as they are, or add some optional extras to make them even tastier. Pat added ice-cream, dollop cream, berries and a drizzle of honey on top.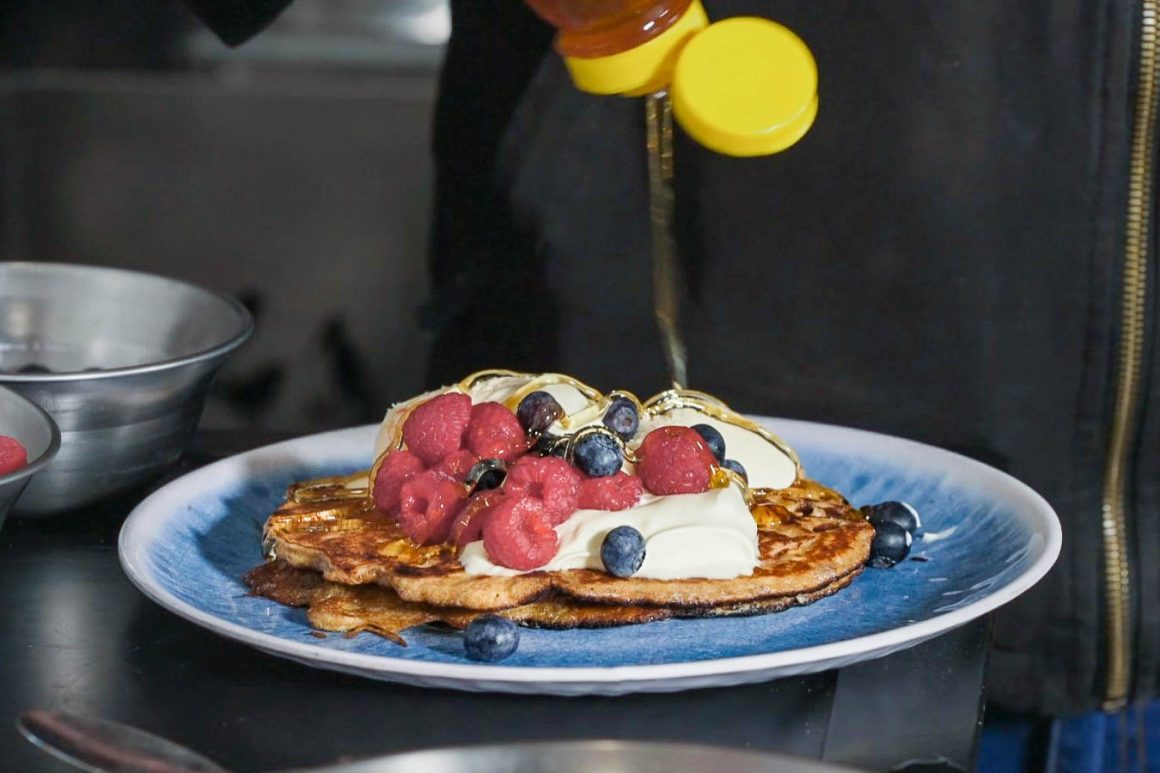 Let us know how you go. We want to see your easy protein pancakes!