In episode 4, Pat decided to treat the crew to some Italian food. A camping carbonara with fettuccine! After a huge day adventuring, it's a tasty comfort food that will allow you to fuel your body in preparation for the next day.
With all ingredients kept cool and safe in his Engel 60th anniversary fridge, Pat put on his chef hat (figuratively not literally – we all know the Akubra never comes off!) and prepared to cook.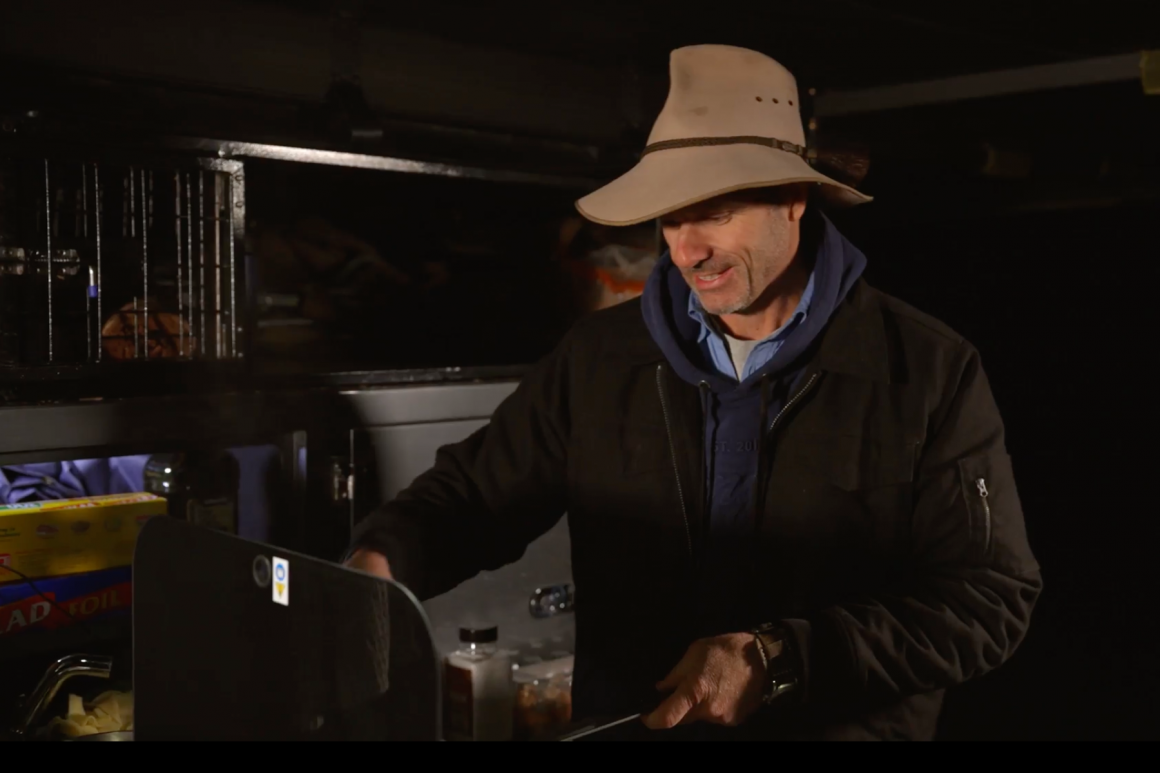 This carbonara is such a crowd favourite, mostly to do with how easy, simple and fast it is to make. It requires minimal ingredients which makes it the perfect on-the-road feed. Why cart around tonnes of ingredients and cooking equipment when you can create a tasty feed with the bare essentials?!
We're sure you saw Pat cook this carbonara in episode 4, and if your stomach was growling as loudly as ours were I'm sure you were just itching to recreate it. Didn't get a chance to write down all the ingredients and the method while the episode was on? Don't worry, we've done it for you!
Ingredients
For this delicious meal you're going to need:
Eggs
Pasta
Cheese
Bacon (or Italian speck, as Patski used if you'd like to be a little more authentic)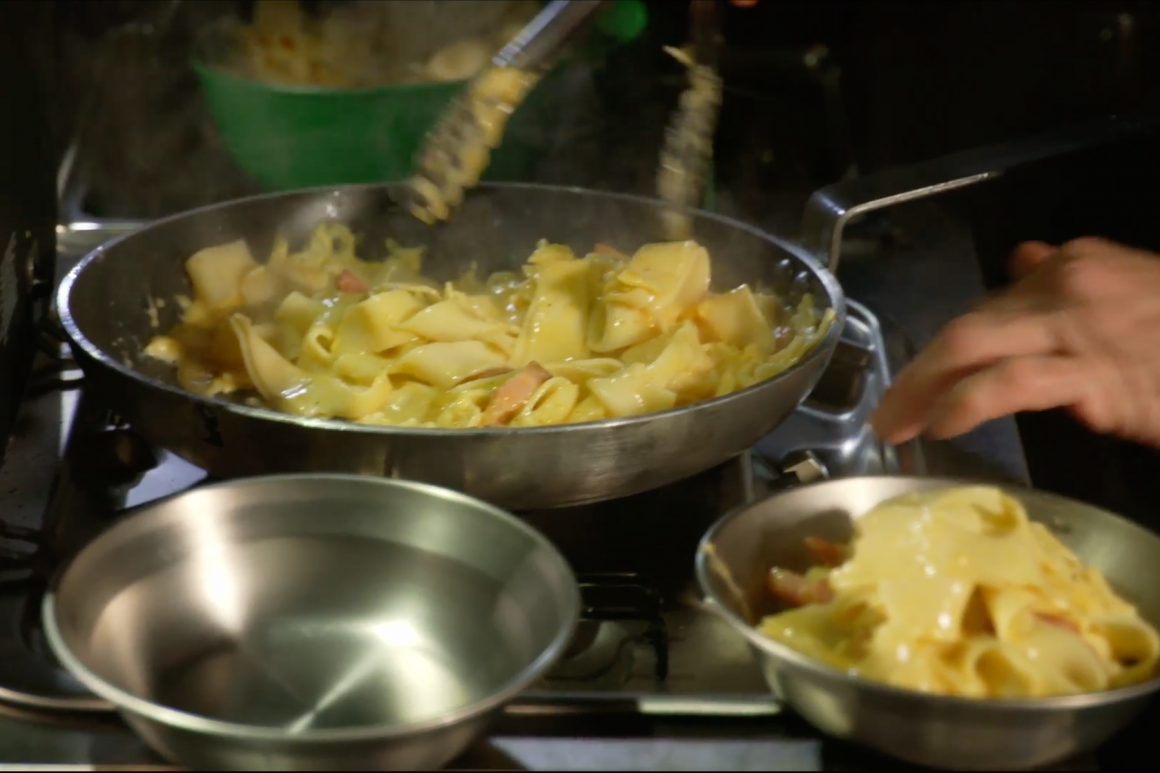 Method
1. Chop your speck (or bacon) into half centimetre chunks and brown in a hot pan.
2. While that cooks, crack 6 eggs.
3. Grate 3 quarters of a block of parmesan into a bowl.
4. Cook some fettuccine pasta in salted water and steal a cup of hot pasta water for later.
5. Once the speck is browned up beautifully, pop it in a bowl and put it away to the side. Make sure to capture the beautiful fats in there. As Pat says "fat is a flavour transporter".
6. Turn the heat off on the pan to make the next step easier, as you don't want too much extra heat when you're working with the eggs.
7. Whisk up the eggs to break the yolks and combine the white with the yellow before grabbing parmesan cheese. Grab a few handfuls of your parmesan cheese (about half your bowl) and combine to create a thick mixture.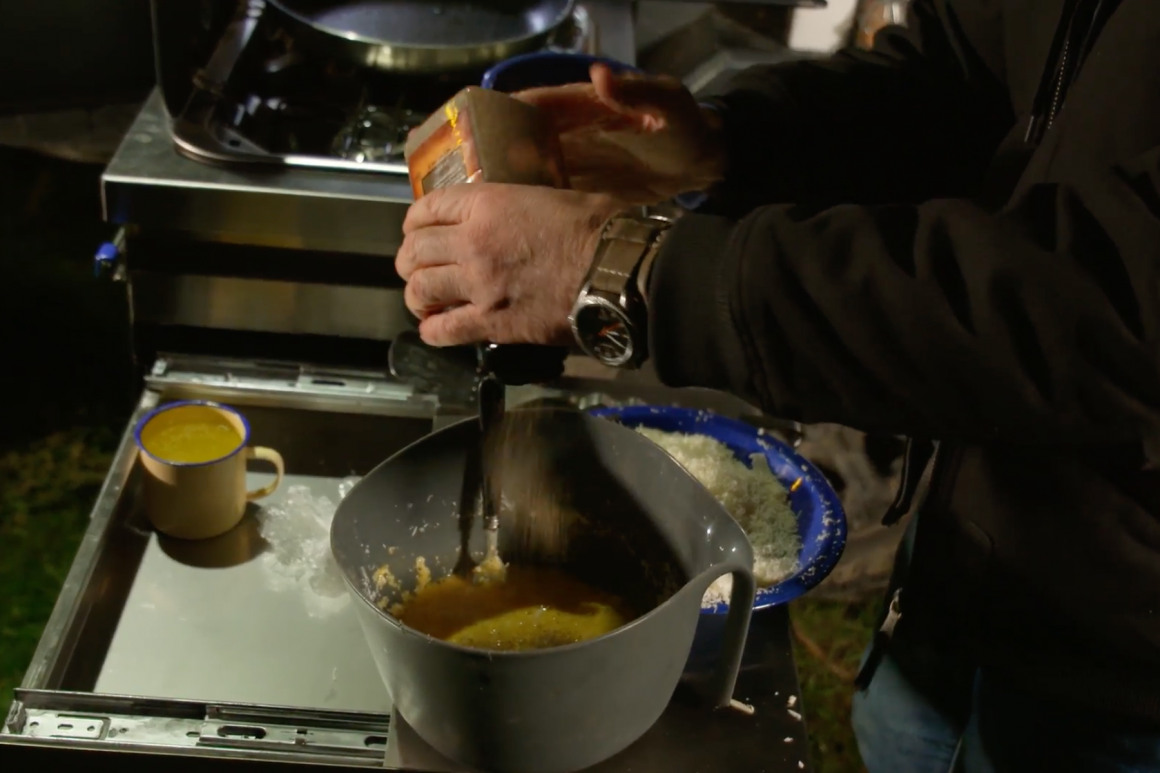 8. Then season with pepper.
9. Scoop the pasta into the pan and wait for it to cool a little.
10. Combine the mix in with the pasta, stir it around and drop in the speck.
11. Keep stirring until all combined, then plate it up!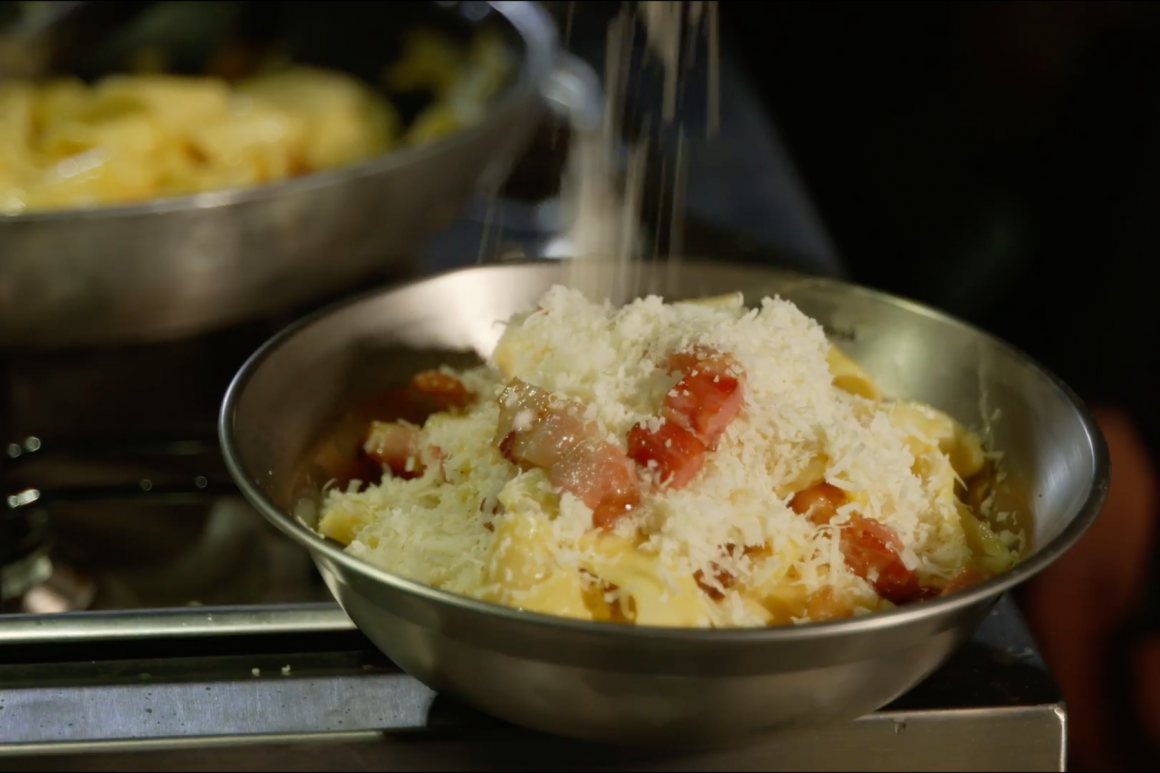 Then all that's left to do is enjoy your meal!
If you cook up this feed make sure to share it to your socials and tag us so we can see. Feel free to add your own creative flare to it.