New to beach driving or still a little unconfident on the sand? Make sure to read these five sand-driving tips for beginners before you next hit the soft stuff.
Tip #1 – Check the tides before you hit the beach
Checking the tide times before you hit the beach is super important. On many beaches in Australia, driving two hours on either side of high tide can be risky. This is because the sandy strip left to drive on is usually narrow and very soft. This both increases your chance of getting bogged and also increases the risk of the ocean swallowing your car when you do get bogged. The less salt water on your 4WD the better!
If you hit the beach at low tide, there is going to be more hard sand to drive on which is a lot easier on both you and your car. In addition, there could also be some tidal crossings to manage and obviously, they are going to be a lot deeper and a lot harder to cross at high tide. Some crossings can only be managed at low tide so do your research first.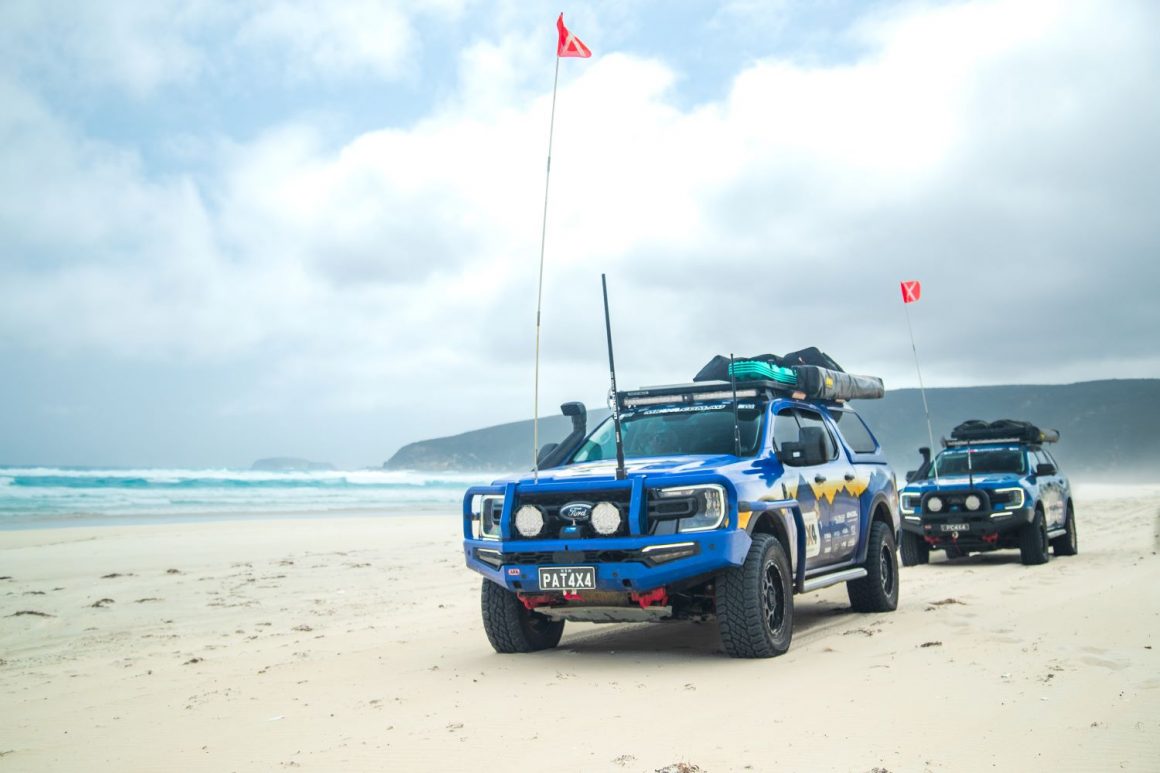 Tip #2 – Lose the TC and ESC
Traction Control (TC) and Electronic Stability Control (ESC) are great on the road, but they are not your friend on the sand. They work by braking the wheel that is slipping, which in the sand, hinders your momentum. Basically, the vehicle stops feeding you power when you need it the most and you will keep getting bogged down.
The Next-Gen Ranger and Next-Gen Everest have a 'sand' mode that reduces TC intervention. However, if your vehicle doesn't have a dedicated sand-driving mode, you will have to manually turn them off. It's usually as simple as holding down the TCS button but check your vehicle's manual if you're unsure.
Tip #3 – Don't fight the steering wheel
Sand driving at some point involves driving through ruts created by vehicles that forged a path before you. The trick is to use light hands and don't fight the steering wheel. Let the car go where it wants to go while controlling it enough to avoid obstacles.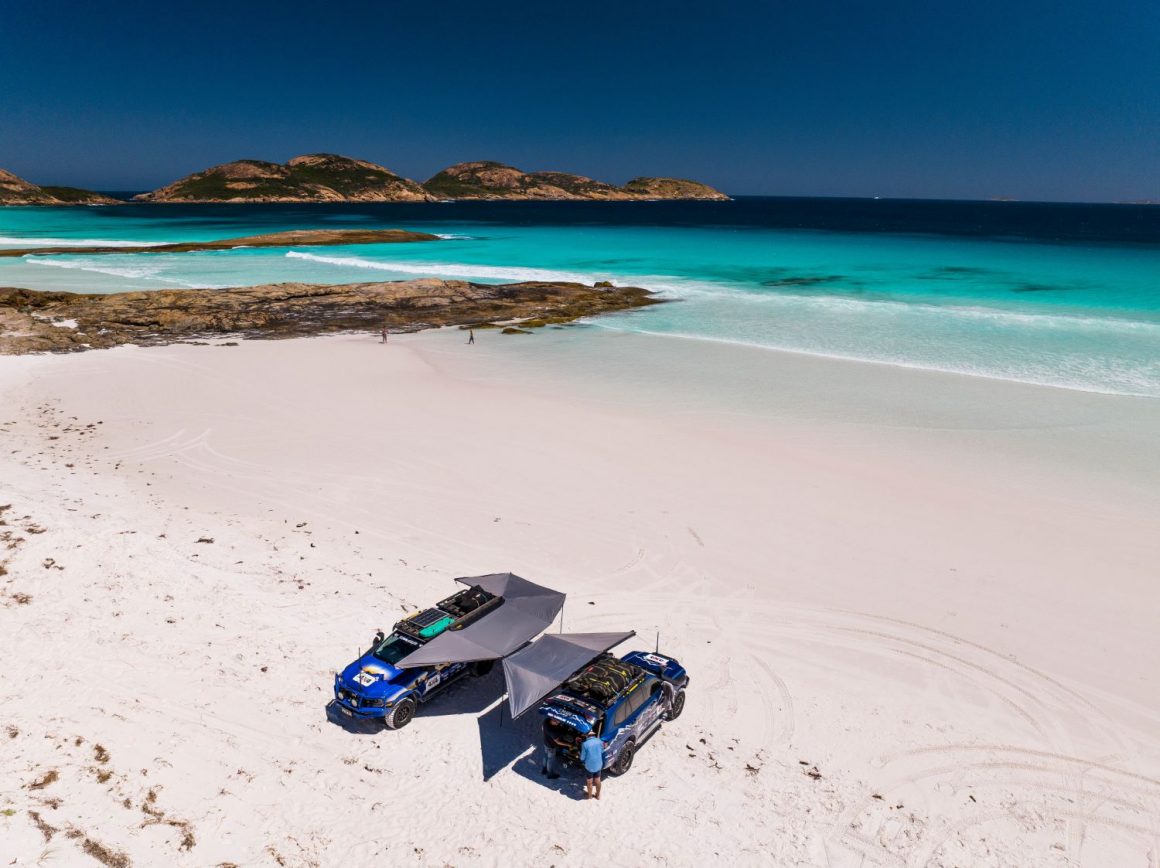 Tip #4 – Park on a downhill in the sand
When you find the perfect spot on the beach and pull up for a spot of fishing or swimming, try to park on a slight downhill. If you stop in a soft section either on a flat or a slight uphill, when you go to get going again, it will just bog down straight away.
Also, ensure you park above the high tide line. This gives other vehicles room to drive past and ensures that if you do get bogged down, you won't get caught out by the incoming tide.
Top #5 – Keep the momentum up but speeds down
A rookie error is to think that you need a lead foot to get through the soft sand. The trick is to keep the momentum up but the speeds down. If your wheels are spinning too fast on the soft sand, they will not be able to get traction and you will soon dig yourself into a hole.
So keep your speeds to a cruisy level and try to keep a steady momentum. This also ensures that your vehicle will be fine if you hit any washaways and it's a heck of a lot safer when there are also people and families enjoying the beach. Just cruise along and enjoy it.