Uniden have just announced the launch of what they hope will be a game changer to their lineup, the XTRAK Pro Series. The App enabled handheld XTRAK Pro 50 and vehicle mounted XTRAK Pro 80 together are an industry first combination.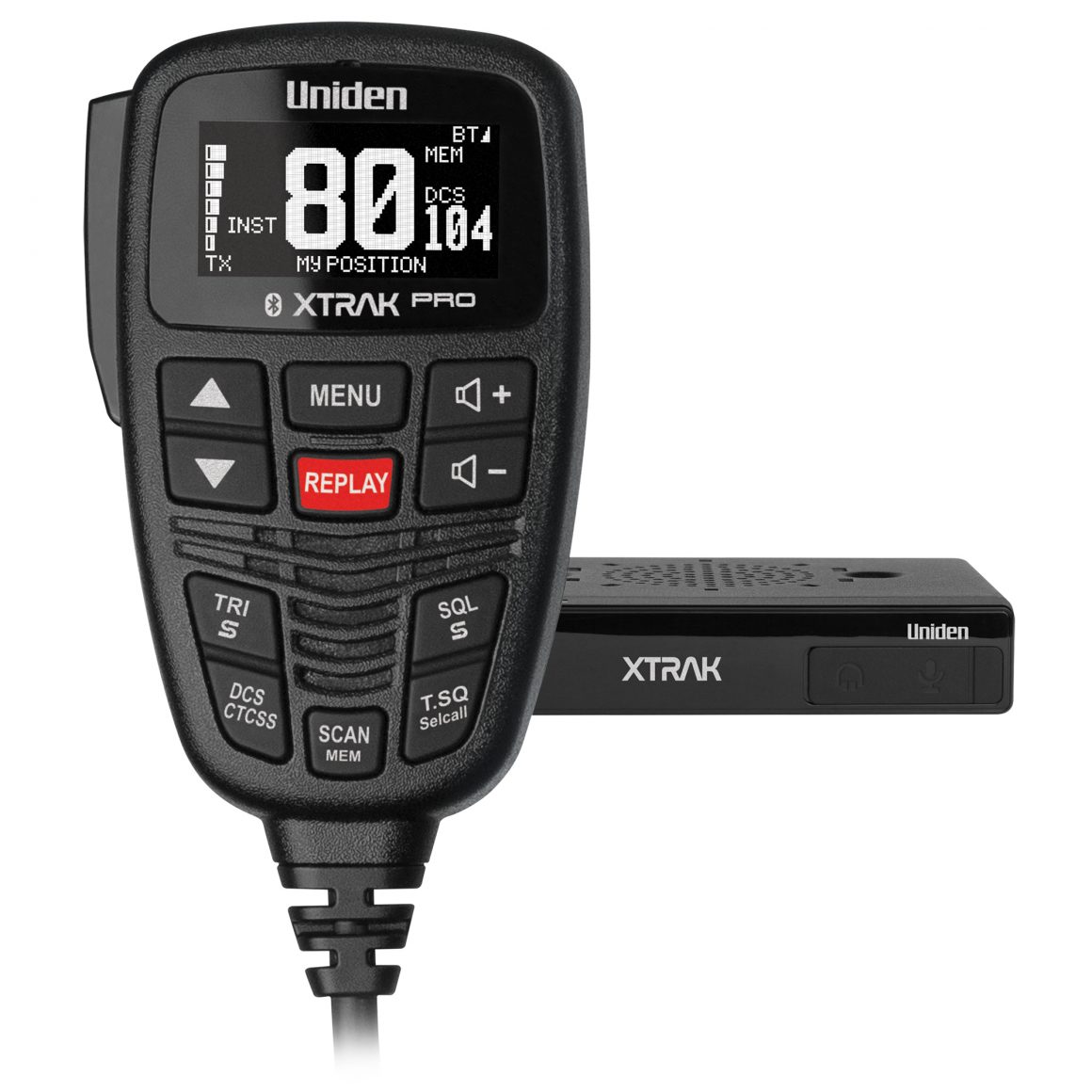 By linking the UHFs to your mobile phone through the XTRAK app both radios can track and share your exact location with other XTRAK users. The technology has use cases travelling in convoys with mates, guiding people to campsites or even scouting out how far ahead on the track a friend is.
Designed and engineered in Japan the XTRAK Pro 80 vehicle mounted solution features a large, high contrast anti-glare OLED display and backlit keypad and for clear and easy reading in all lighting conditions. There's an integrated 2-watt speaker to ensure you'll hear it over the radio or the roar of mud tyres and a 4 level voice enhancer ensures communications are always clear. The XTRAK Pro 80 can also play through your 4x4s stereo with Bluetooth connectivity.
The XTRAK Pro 50 enjoys the full app experience as well as a waterproof construction and a range of up to 17km with a 30hr battery life.
Both handheld and vehicle mounted XTRAK Pro units feature an instant replay function, full 80 channel spectrum and 5 watt maximum output.
The XTRAK app is available for both iOS and Android and gives access to radio controls as well as management of Selcall contacts, extra receive channels and in-app text messages.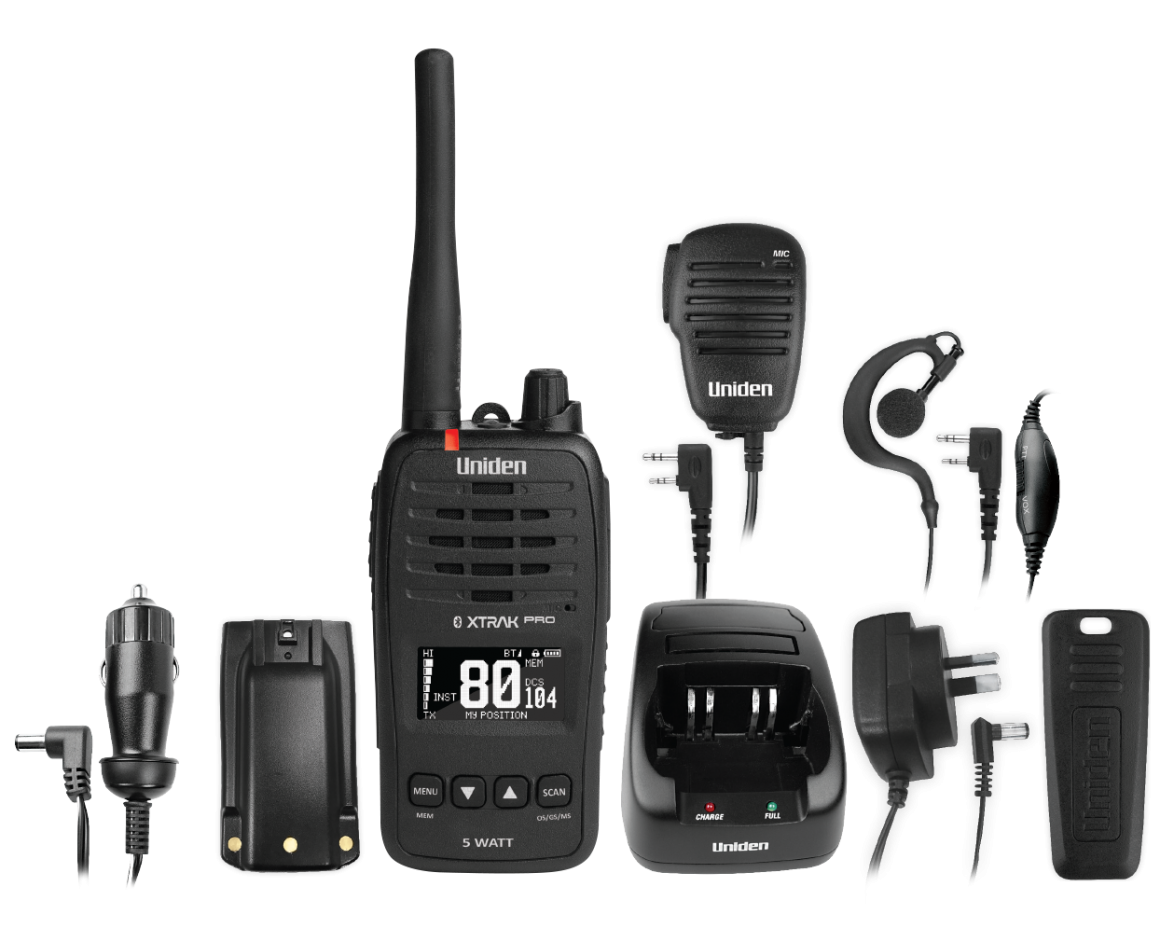 Tech Specs
Uniden XTRAK (available from late August 2021)
XTRAK 80 –
Smart UHF Radio with Large OLED Display and Instant Replay Function
– $449.95 RRP
XTRAK 50 –
5-Watt Waterproof Smart UHF Handheld Radio with Large OLED Display with Instant Replay Function
– $329.95 RRP
Uniden XTRAK PRO (available late September 2021)
XTRAK 80 PRO –
Smart UHF Radio with Large OLED Display, Location Sharing Through App and Instant Replay
– $549.95 RRP
XTRAK 50 PRO –
5-Watt Waterproof Smart UHF Handheld Radio with Large OLED Display, Location Sharing Through App and Instant Replay Function
– $449.95 RRP
Quick Links
Quick Links