Unsealed 4X4 Issue 45 – Out Now!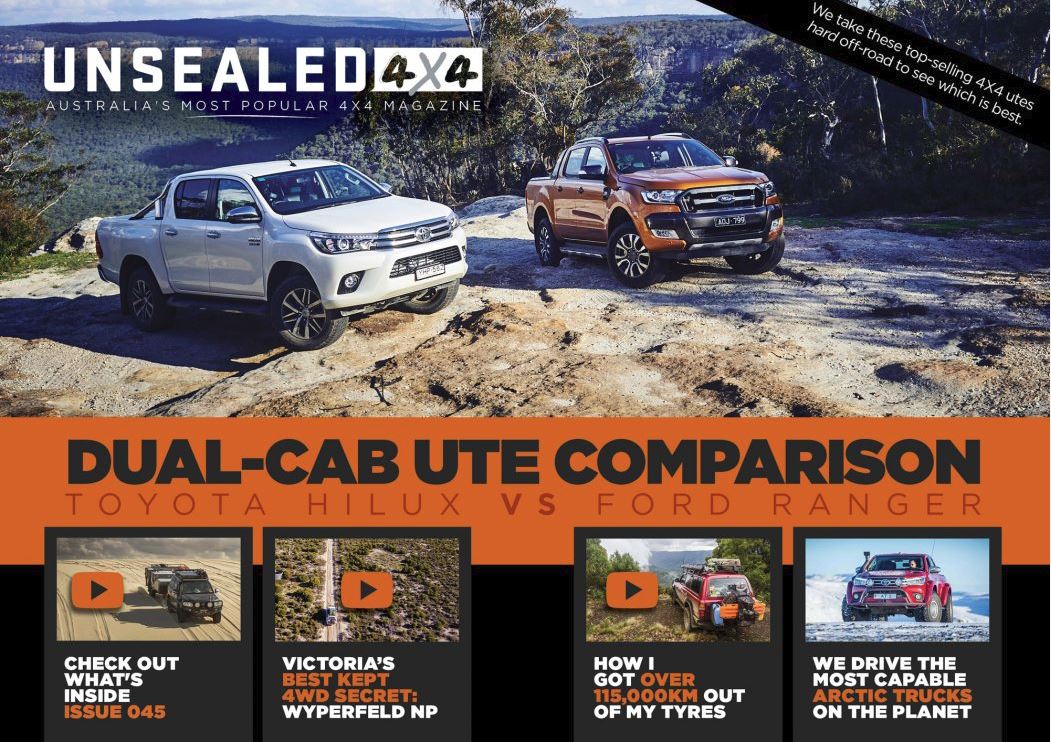 Shake off those post-holiday blues with another massive issue of Unsealed 4X4. In this issue, we put the Ford Ranger up against the Toyota HiLux, and head over to the USA for a first drive of the new JL Wrangler.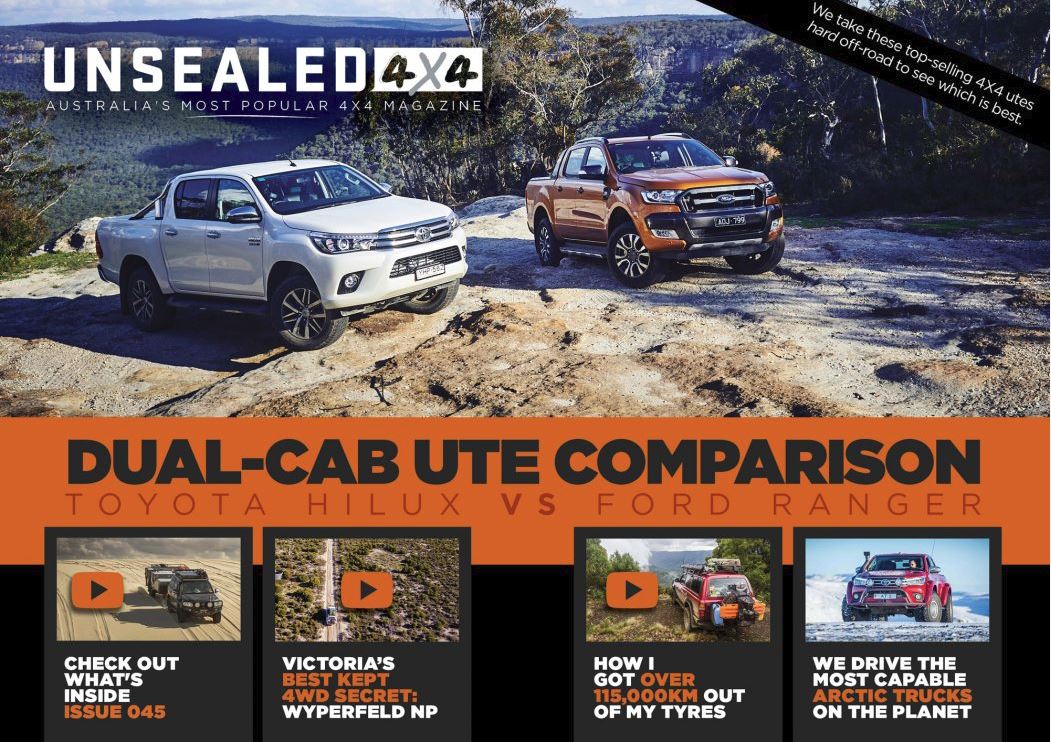 As always there are spectacular travel articles from all around the country, and some great camp recipes as well.  We look at how we got 115,000 km out of a set of Cooper Discoverer's, and the most capable arctic trucks on the planet. Ev heads back to the destruction lab to find out what happens when you leave a snatch strap in the sun for a year, and the team take a look back at the best articles of 2017. All that and so much more in Unsealed 4X4 Issue 45.