The land we love to explore, is also home to many native Aussie animals. The most famous of all is perhaps the kangaroo. Muscular, strong and fast, these marsupials are always a wonder to see bounding through the bush. However, the worst place to see them is on the road. 90% of all animal collisions on Australian roads are kangaroos, according to Budget Direct.
With a statistic like that, you can almost guarantee that you'll either witness, or be involved in a kangaroo collision. If you find yourself behind the wheel when this happens, here's what to do.
First things first: pull over
If it's safe to do so, pull over to assess the damage. If you're travelling with others, make sure everyone in the vehicle is okay. Colliding with a creature as strong as the kangaroo can cause significant damage to your vehicle and you may have some injured passengers depending on the collision. If so, make sure to call triple 0 for emergency services.
Check the roo
It's important to check the animal, but avoid going too close. They can become dangerous when they feel threatened and may lash out and hurt you. Kangaroos have a strong kick and very large claws, and although they may not be meaning to intentionally injure you, if they become stressed then they may become reactive. Move slowly and avoid stressing the animal out. Don't attempt to move the kangaroo yourself.
If the kangaroo is no longer moving, check to see whether it's still alive. If you find it's passed away, the next step is to check its pouch to see if it has a joey. If you do find a baby in there, seek advice from a wildlife organisation to learn how to safely remove it and keep it safe until help arrives.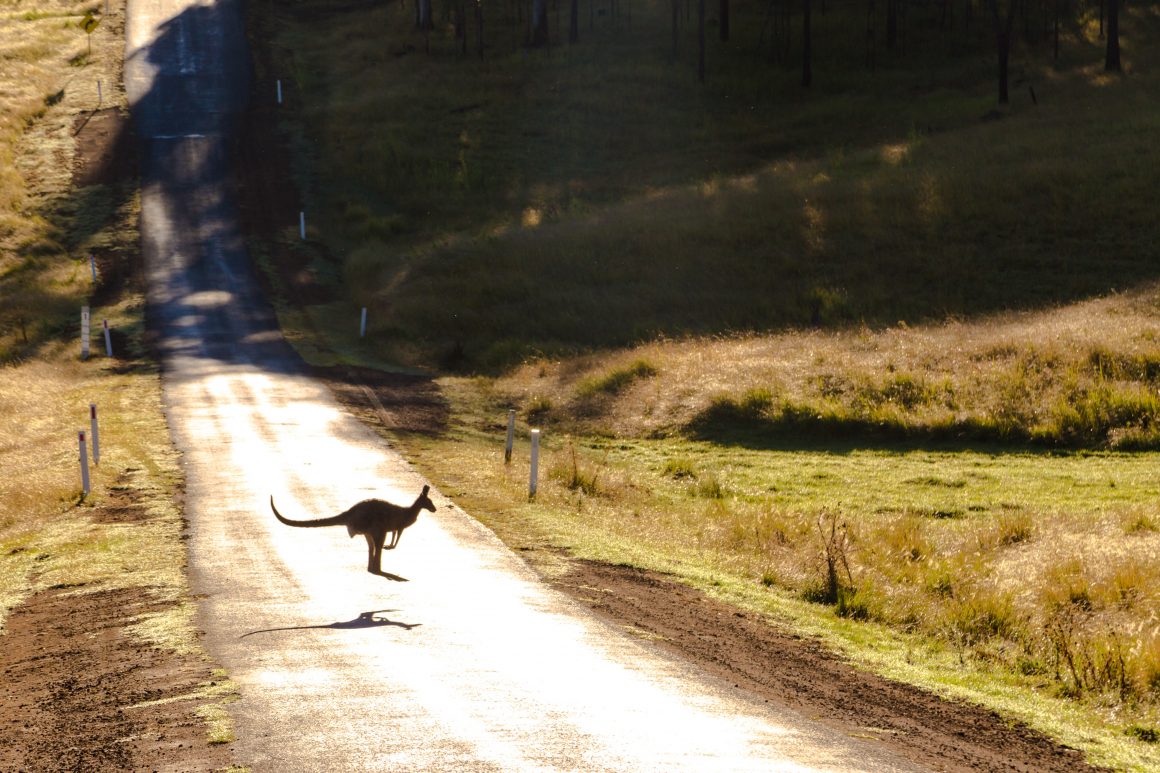 Report the incident
Whether it's a roo or a wombat, make sure to report injured wildlife. The nationwide contact number you'll need to save in your phone is for Wildlife Rescue. Their number is 1300 596 457. There are also state specific numbers to call as listed below:
Canberra
Contact RSPCA ACT 02 6287 8100 (during business hours), or WIRES (NSW Wildlife Information and Rescue Education Service) on 1300 094 737. For injured kangaroos in the area, call 13 22 81.
NSW
WIRES on 1300 094 737.
Brisbane
Call RSPCA Queensland on 1300 264 625.
Victoria
Wildlife Victoria on 03 8400 7300.
Melbourne
Warriors 4 Wildlife on 0401 811 937.
Western Australia
Wildcare on 08 9474 9055.
Tasmania
Wildlife Management Branch on 1300 827 727.
South Australia
RSPCA SA on 1300 477 722.
Northern Territory
Wildcare on 08 89 886 121 or 0408 885 341.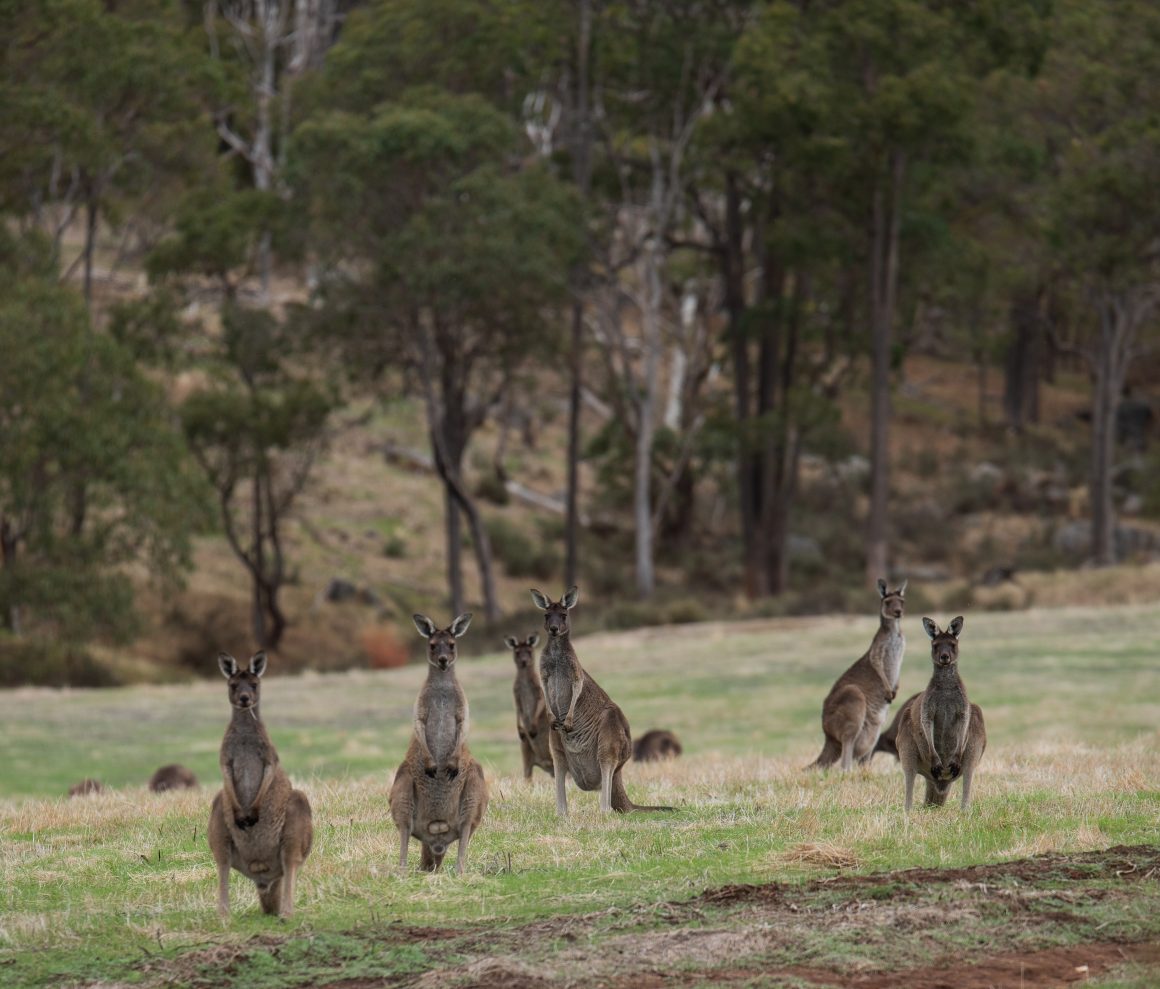 Take photos
As with all car accidents, take images of your car, the damage and where the incident occurred. If other motorists were involved make sure to take photos of their vehicles and licence plates, as well as get their contact details.
How to prevent hitting kangaroos
Take a different route and avoid their active times
Responsible for the majority of animal accidents on the roads in Australia, these poor creatures are mostly hit at dawn and dusk when they're typically most active. Avoiding driving through kangaroo hotspots during this time may reduce your chances of colliding with one. Unfortunately, a new route is not always possible so this is a hard one to stick to.
Slow down when you spot a roo
They typically remain in groups, so when you see one roo, there's bound to be more. Slow down as soon as you see a kangaroo in the distance as there are likely to be a heap more of the mob up ahead. It's also important to just drive slowly in general in areas you know they inhabit. That's the whole point of the kangaroo signage you see on the side of the road!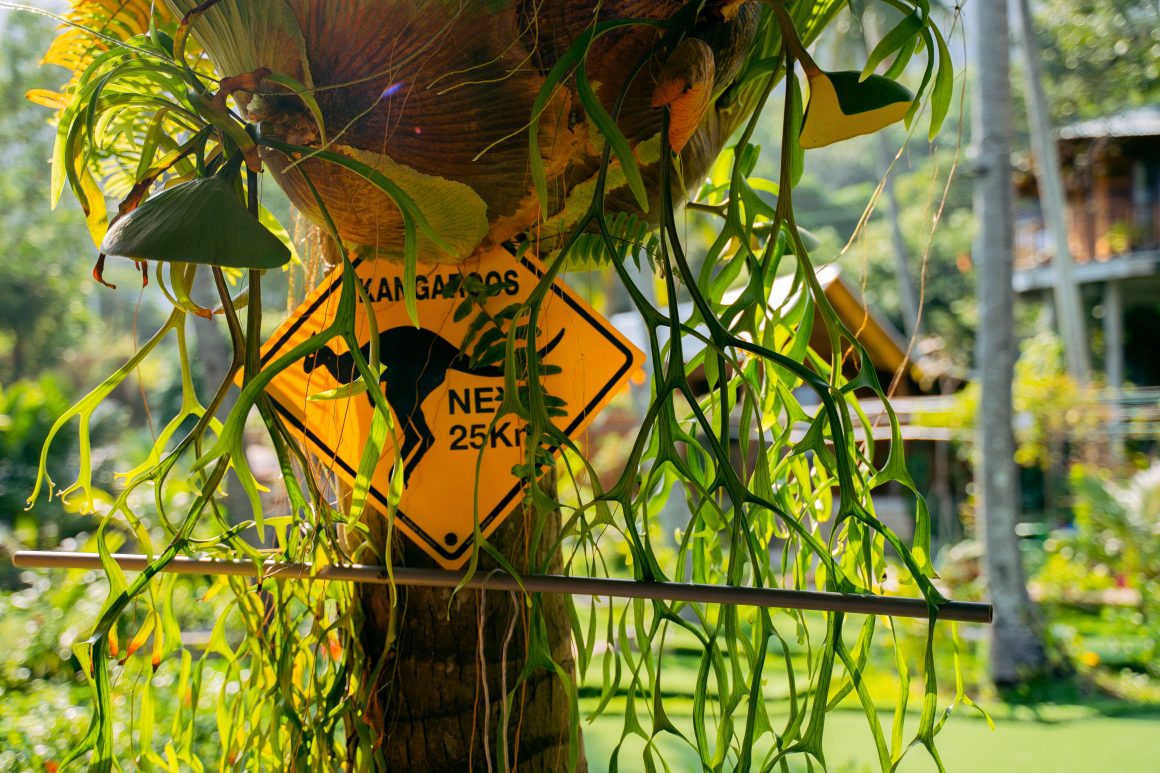 Don't swerve
Although it will be your first instinct, avoid swerving the car. If you do, you'll have limited control of the vehicle, in comparison to braking in a straight line. When you've got control of your car, you can better estimate where the roo is heading and be able to steer to accommodate.
We hope that for the sake of your vehicle and for the kangaroos who find themselves crossing the road, that you never find yourself in this situation. However, it'd be a good idea to save this article to refer back to if the incident ever does arise.