When a drive around the block just wont do: Amarok V6 Extended Test Drive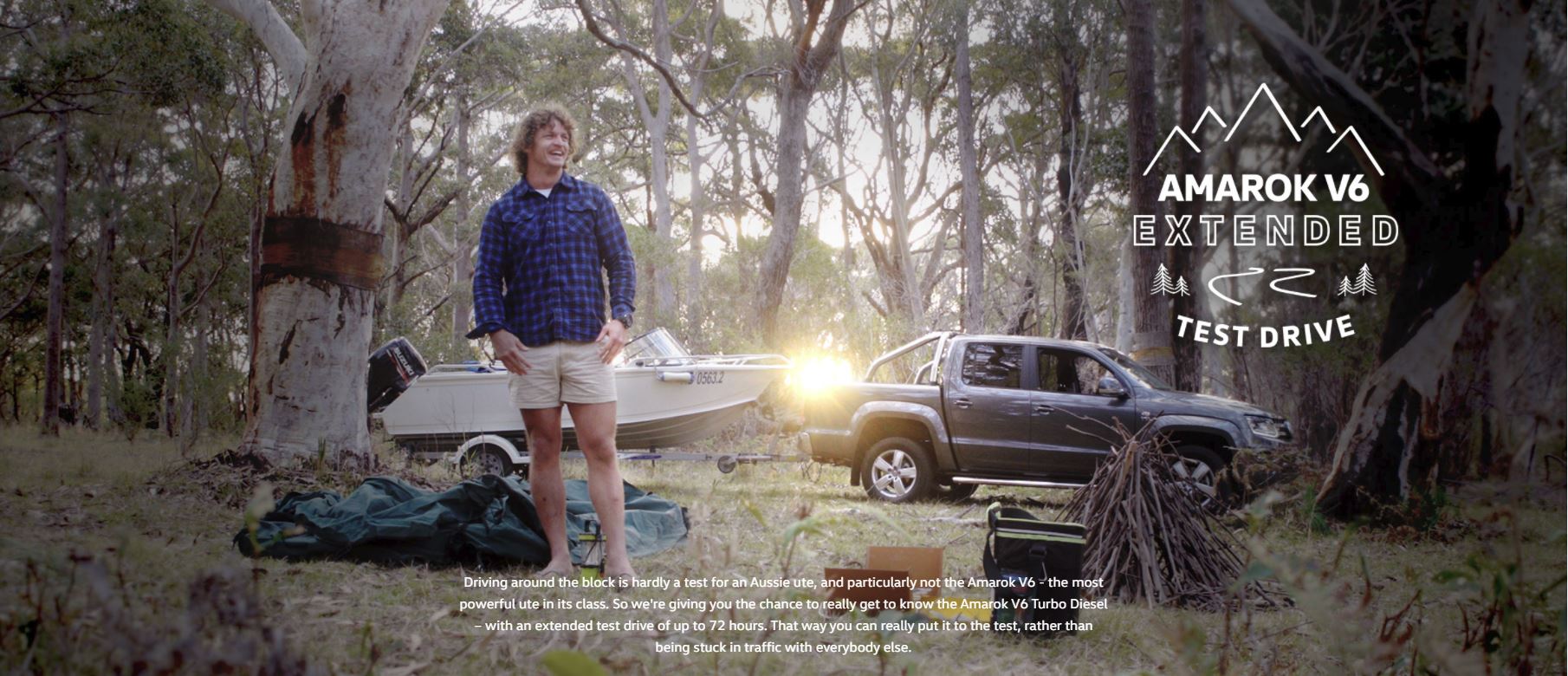 Since the advent of the car dealership, folks have been taking 4X4's for test drives. This usually involved a 10 minute around the block with a rep next to you, or if the sales rep really wanted to shirk work for a while, a 30 minute drive around the city. Those days are long gone, with Volkswagen now offering the Amarok V6 Extended Test Drive.
VW have just opened up a 72 HOUR test drive – yep, 3 days – of the V6 Turbo Diesel Amarok. Now you'll be able to take this awesome ute and really put it through it's paces. From towing the boat to your favourite fishing spot, to heading bush for the weekend to see how capable the Amarok truly is offroad, VW has you covered (though Land-Cruiser Mountain Park is out). There's also that big V6 diesel with 180kW and 550Nm of torque, that is just screaming for a long drive.
It has been such a huge decision purchasing a new 4X4 with only a pamphlet from the dealer, a bit of googling, and a 10 minute drive to help you make up your mind. Now all of that is gone with the Amarok.
Love to win an Amarok, plus stacks of other off-road goodness? Enter our $112k competition
Former Australian Wallaby Nick "The Honey Badger" Cummins, loaded up the Amarok, and took it out for the weekend to really get a feel for it. With the 72 hour test, and a 500km limit, you will really be able to be certain before buying one, like you've never been before! (Just don't forget the fishin' rods!)
Head on over to Volkswagen's site here, to have a look at 'The Badger' really putting the Amarok through its paces, and to book your extended 3 day Amarok V6 Extended Test Drive!