Why are EVs so bloody ugly? It's a questioned that's baffled mankind for thousands of years. Or at least since that beige sweater Prius first hit the market. We'd hoped that the on-the-nose styling of the early EVs like the Toyota Prius and even more boring Nissan Leaf was a product of their intended market, and not a sign of things to come. But we're seriously starting to doubt that. In fact. If current trends are anything to go by. We should probably all start accepting that 4x4s 10 years from now will all look like a drawing competition for kindergarten kids on what they thing Marvin The Martian would drive. They're simply horrible, but why?
The tech has changed
We're going to kick things off with the F150 Lightning. Because frankly, it's the least offensive of all the current crop of EVs. Ford have bent over backwards to make the F150 Lightning appeal to tradies. It looks more or less like any other F150. It's more practical than any other F150 thanks to all the additional storage and huge on board power supply. And it's got an actual practical range even when it's loaded. So why does it look a little goofy still? The answer to this one is probably the least offensive, the design requirements have changed for the first time in 135 years. With only a few exceptions, most internal combustion vehicles on the road require a radiator. Radiators require air flow over them to cool them down. And the best way to achieve that is by sticking them up front and having an air-hole in front of them. Simple enough logic, and it's why nearly every car ever has had a grille up front. It's a defining characteristic of cars and 4x4s alike and something we're all used to seeing. EVs don't need that. While they still have heat to dissipate, it's at far lower levels than 4.5L of combustion so can get away without the giant radiator up front and the corresponding grille.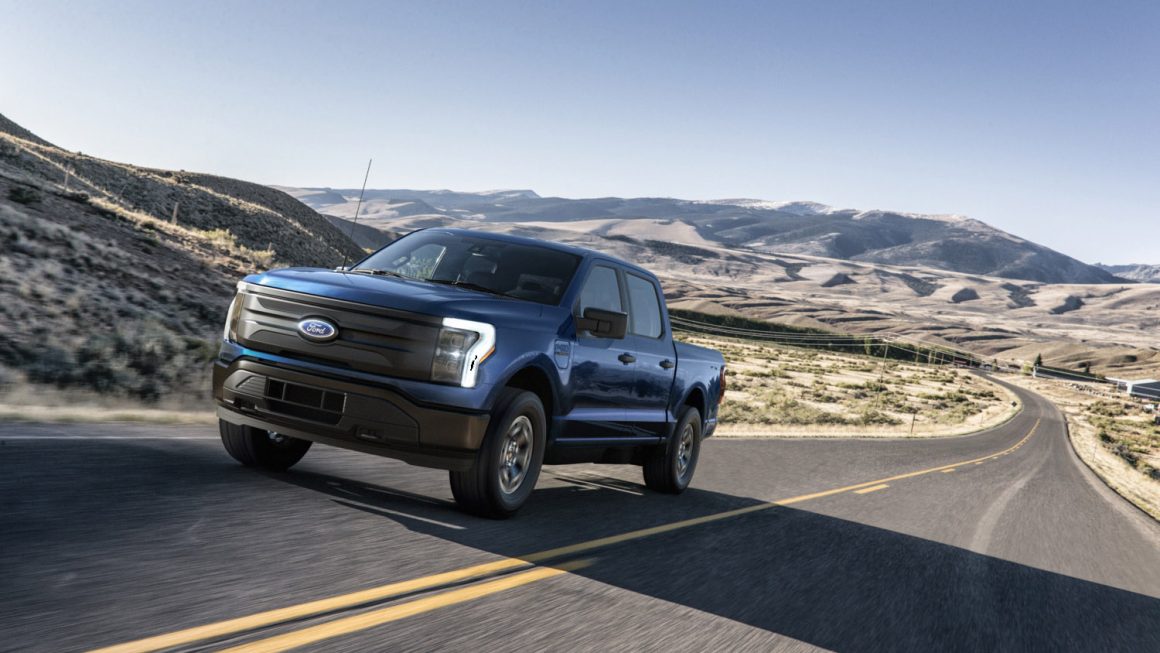 Mileage is king
The number one criticism for any EV (apart from it offending people's manliness) is the range. While there's promising future in battery tech giving longer and longer distances before needing to plug in the charger, for now it's still a sticking point. There's a few things manufacturers can do to increase range. Bigger battery packs, although that comes with the downside of additional weight. The all-electric F150 Lightning tips the scales at 2,950kg, while the V8 version shaves a huge 720kg off that weight for a total of 2230kg. Adding additional weight through extra batteries is just asking for trouble. They could put less motors in them too. But then they'd lose all the power that makes EVs appealing. So let's not entertain that idea. The only real remaining option the manufacturers have is reducing drag as much as possible. They'd be spending an absolute motza on finding efficiencies everywhere from bearings to tyres, and reducing the vehicles aerodynamic drag is a relatively straight forward way to do that. Step one? Ditch the giant grille catching air that's no longer required by the absent radiator.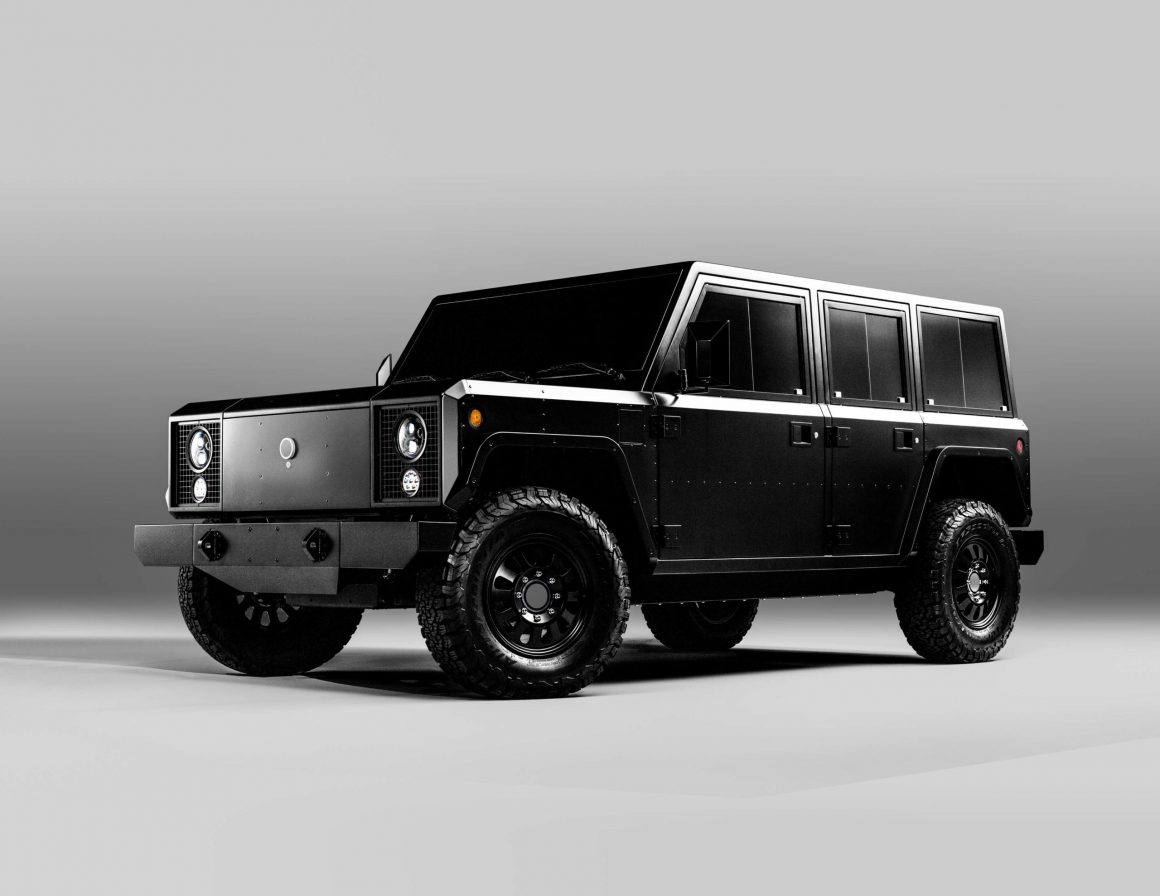 Because designers have lost their minds
This one might not exactly be fair. But then it's not exactly fair they keep making us look at their horrible designs is it? There's a few solid engineering reasons why EV 4×4 designs might be a little odd. Things like the F150 Lightning, GMC's new EV Hummer, and even Jeeps Magneto Wrangler concept. But others are so far out there it's purely for a shock and awe campaign on our senses. They want to be purely utilitarian like the the Bollinger line up. They want to be the future of 4x4s like the Rivian range. Or they want to make the internet go wild with memes like the Tesla Cybertruck. The sad fact is, that while some EVs look the way they do because they need to, others look the way they do because it gets us writing articles about them, and it gets you clicking them to read them. So what do you reckon? Are the current crop of EVs too ridiculous looking for you to lay down your hard earned for, or can you live with the quirky styling for the EV benefits?