I got bitten by a brown snake in the Simmo and survived… Here's how.
We've all been there, that first time packing to head bush for a weekend. You find yourself working off a list longer than a road train. Not to mention, it's mainly comprised of things you'd never use. Think things like four hundred AA batteries, even though you're only going off-grid for two days. Then, when it comes time to unpack at the end of the trip you wonder how and why you ever bothered to fit all that gear in to begin with.
As your camping career continues you get the pack-out down to a fine art and cull everything you don't need. I call it the Adventurers version of Konmari. If it doesn't bring you joy or doesn't get used, it doesn't make the cut. It's a liberating experience, one we're rewarded for by better fuel economy, but there are exceptions to the rule. Here's why you should never go bush without a snake bite kit.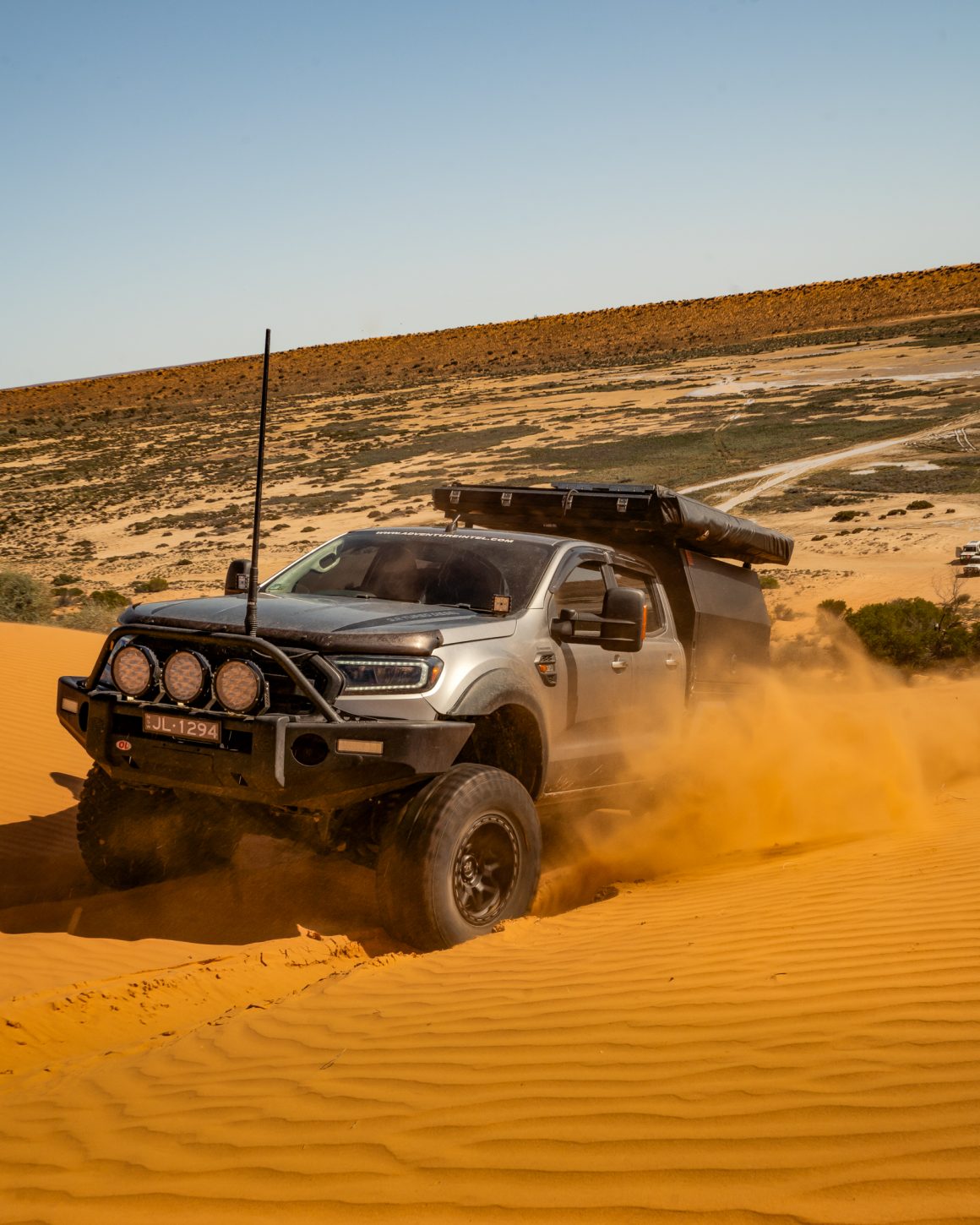 It'd been the trip of a lifetime, to one of my all-time favourite locations: the Simmo. There were four of us, and we'd spent the day testing the capability of our vehicles on Big Red. You couldn't have taken the smile off my face even if you tried with a double-line pull. If memories were worth a cent I would've been rich from the afternoon alone.
"I am you are, we are Australian" by the Seekers played as we watched the Simpson Desert's party piece, a breathtaking sunset. We waited until its last glimpses disappeared over the western horizon before we packed up and left the dune. It wouldn't be until we reached the base to air up that I would learn just how breathtaking that sunset could be.
We'd been on the road for a few weeks and hadn't even seen a snake. The possibility of being bitten by one seemed so remote to me that it hadn't crossed my mind. And even if it had, I wouldn't have been worried about it happening at night. To me, snake bites mainly happen during the day and generally occur as a direct result of antagonistic behaviour. Well, that's what I thought until I was well and truly humbled by a juvenile brown snake.
Still smiling from the day I'd just had, I walked to the rear of my ute. I flicked my rear-facing lights and the air compressor on. I crouched down and removed the valve cap, gave the air hose a yank and began to push it onto the valve. As soon as the airline made contact with the valve movement caught my eye. I looked down just in time to see the snake sinking its fangs into my thumb.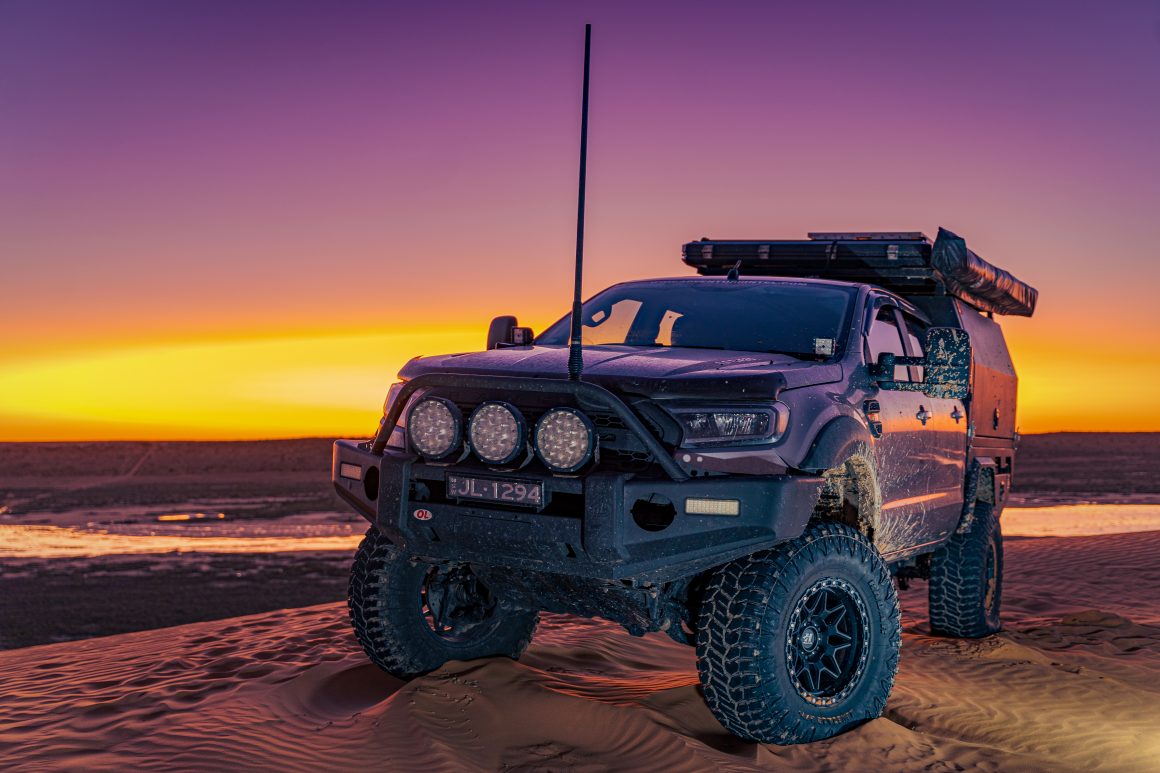 Shock affects people differently. Some freeze and some take flight. Me? I crack jokes. "That bastard desert worm just bloody bit me," I told the crew. I knew I was in dire straits. Having survived a brain injury and receiving CPR previously, I'd learnt it's often a more terrifying experience to see a loved one suffer trauma than it is to be suffering that same trauma yourself. I wanted them to know I was okay. If I didn't panic, I knew they wouldn't either.
A mate set off to get the snake bite kit from my ute and I grabbed a cable tie to chuck around my thumb in the meantime. At some point someone must've put the clocks in 4-Lo, 'cause time began to slow down to a crawl. I was worried, really worried. The pub shut at 9 PM. We were out of beer, and this debacle threatened to put us seriously behind schedule.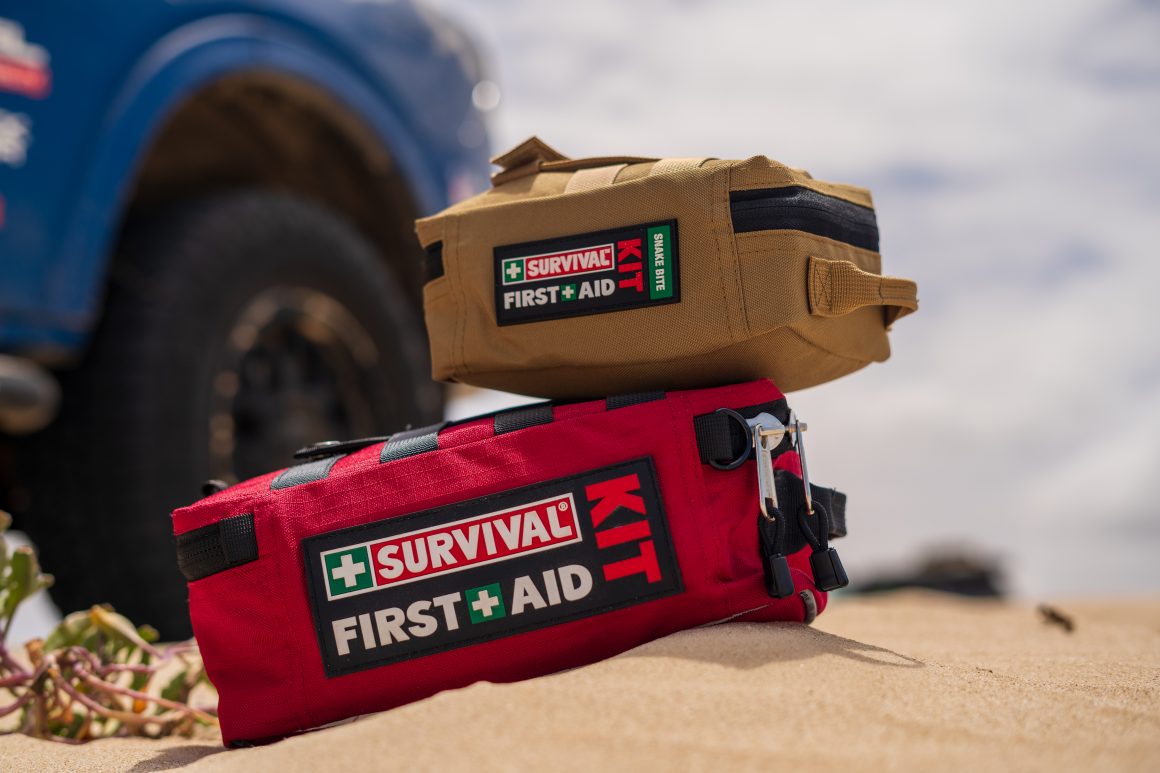 Enter the SURVIVAL Snake Bite Kit
On all of my travels, I carry the Outdoors Bundle from SURVIVAL First Aid. It'd been gifted to me over a year prior to the trip by Michael, SURVIVAL's CEO. He knew I was seriously accident-prone and figured I'd benefit from having a quality snake bite kit and first aid kit on me at all times. He was right. If it wasn't for SURVIVAL First Aid's Snake Bite Kit there's no way I'd be here today.
At under $85, it's gotta be some of the cheapest travel insurance money can buy. The Snake Bite Kit was designed in Australia by SURVIVAL First Aid and developed in conjunction with snake bite safety experts SSSafe. The party piece of the Snake Bite Kit is SURVIVAL First Aid's revolutionary Smart Bandage.
When the adrenaline from a shocking situation sets in people begin to suffer from a loss of fine motor skills, tunnel vision and audio exclusion. Taking this into account SURVIVAL First Aid designed their Smart bandage to be easily utilised by anyone who picks it up, including those who may be in a state of shock.
The Smart Bandage features a clever pictogram that allows the person placing the Smart Bandage on the victim of a bite to know exactly when the correct amount of tension has been applied, which is a critical factor when using the pressure immobilisation technique to treat a snake bite. It's also worth mentioning, the Snake Bite Kit can be utilised in the event of a potentially deadly funnel-web bite too.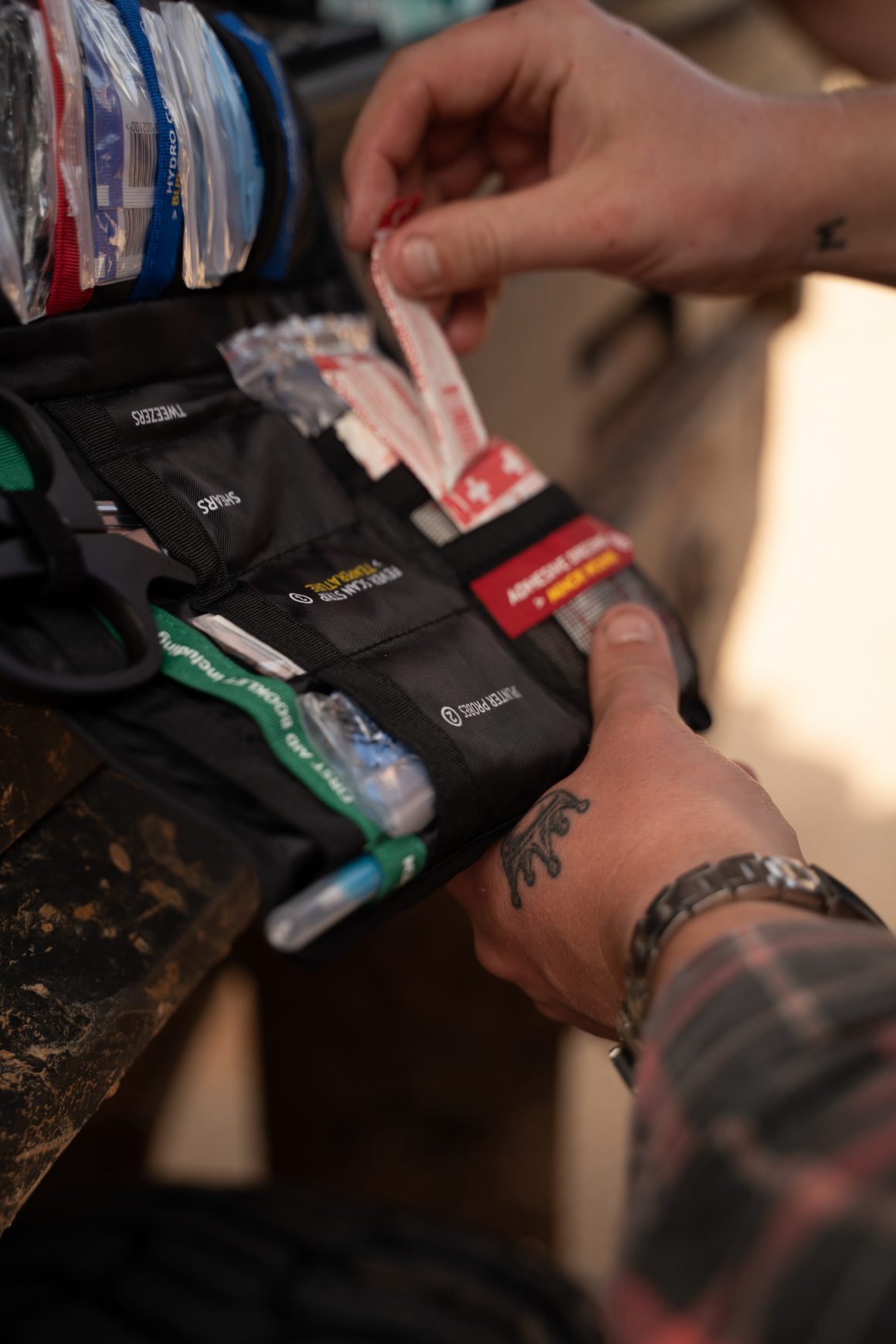 There's no doubt about it, the Snake Bite Kit from SURVIVAL First Aid saved my life, even after being applied by someone who'd never used one before.
Josh's pro tips:
Firstly, you should think critically about where you stow your SURVIVAL gear. It's likely if you need a snake bite kit, you'll be reaching for a first aid kit too so it makes sense to keep them together. Anything that you're going to need in an emergency should be accessible from either side of the vehicle. That means, in the unfortunate event of a rollover you will still be able to reach the gear you need most without it being blocked.
Secondly, everyone in your convoy and vehicle should know the exact location of the first aid kit and snake bite kit and how to use them. Don't change the location of the kits without informing others where it's been moved to. It's all well and good having the right gear, but if you're the only one that knows where it is and you're unconscious, you're going to have an issue.
On the road, anything can happen. Even when you're just innocently crouched beside your ute. Thankfully I made it out alive to tell the tale of 'Josh vs desert worm.' With the SURVIVAL Snake Bite Kit in tow, you can ensure your own safety too.