So you've just rolled up your Kmart special nylon dome tent for the final time. You've told yourself every camping trip for the last two years that it's time for an upgrade. This time, the carry bag has split. It's time. You've spent the last week camping across from a couple in a nice Patrol with a fancy looking hardshell tent on the roof, so you strike up a conversation and you've subconsciously sold yourself into your first roof top tent. Don't worry, it's a natural progression. Us campers spend a lot of time fine tuning our set ups, it's all part of the fun. You begin the search for a nice hardshell roof top tent, and you immediately find that the soft shell style is far cheaper. So why stump up that extra cash to get a hard shell? We'll tell you why.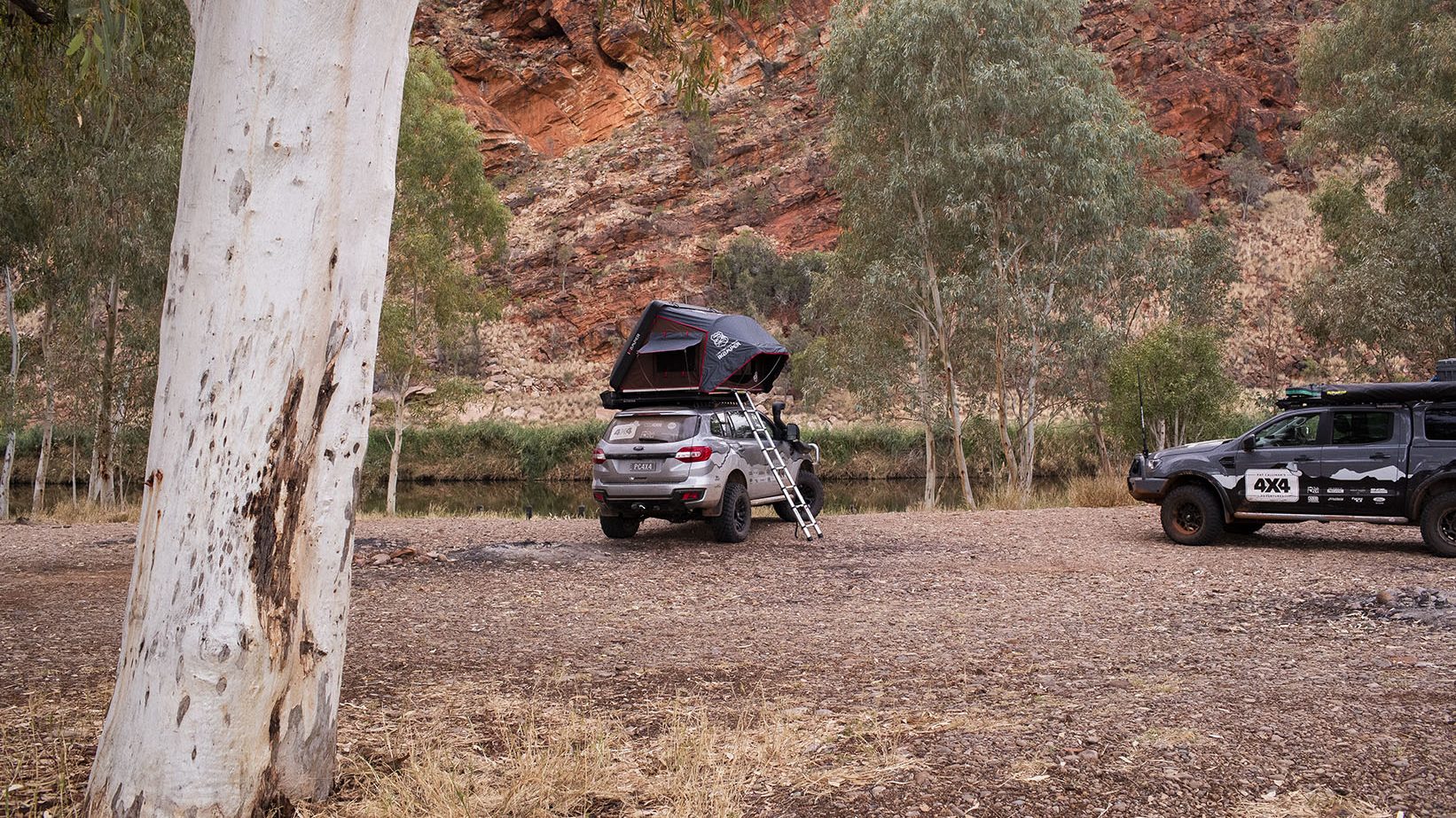 DURABILITY
First of all, a hardshell RTT will typically last longer. The mattress isn't folded over all the time like most softshells, and that hard top will cop much more of a beating than the PVC or canvas covers on a softshell.
VERSATILITY
A softshell RTT absorbs usable space on your roof. A hardshell does this to a lesser degree, as more often than not, they'll have a roof rack system on top of them. This means you retain the ability to carry cargo on your roof, so long as your vehicle has the roof load limit to accommodate.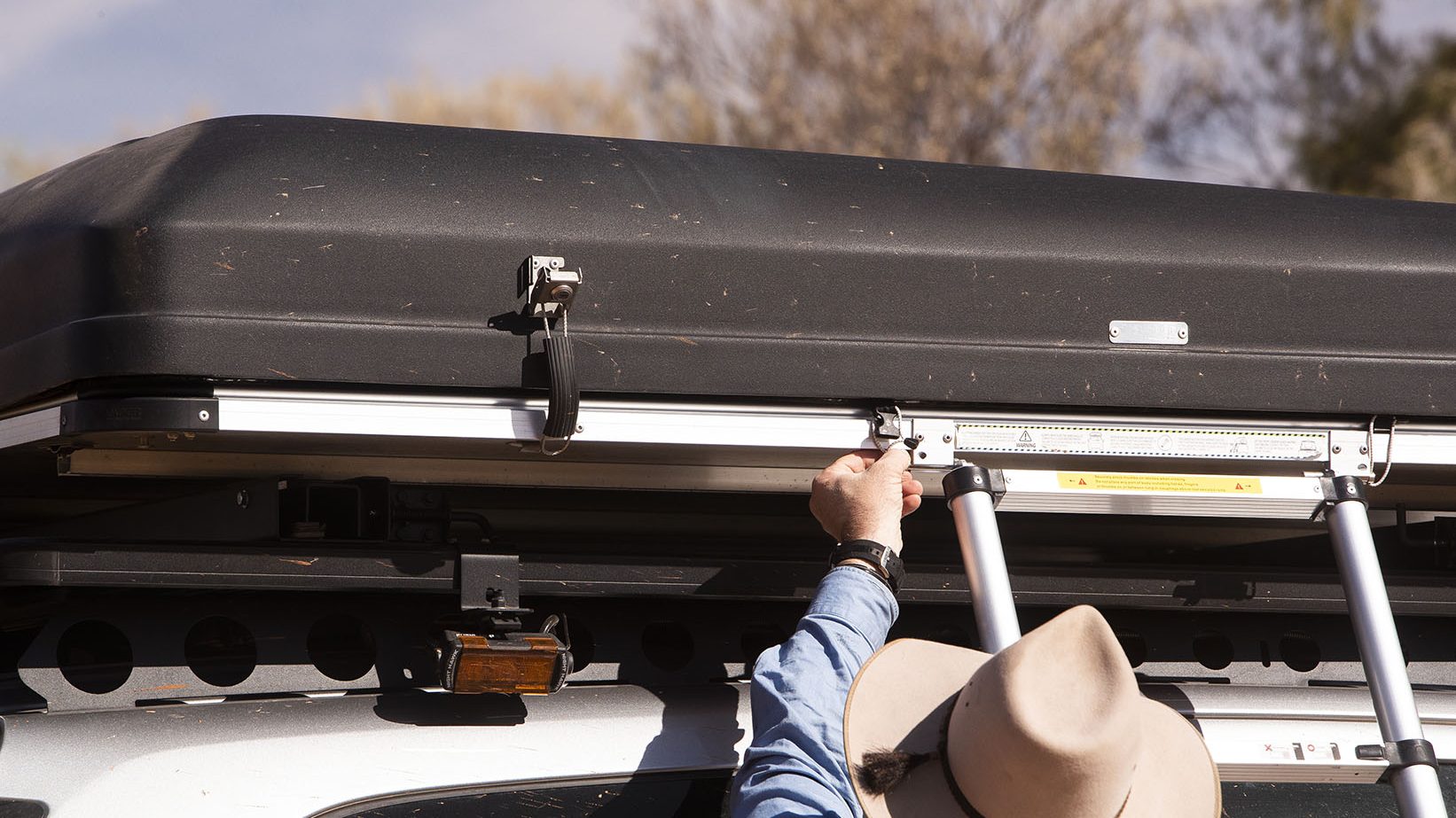 WEATHER RESISTANCE
Most hardshell RTTs set up in such a way that you will have a solid aluminium or plastic roof over your head. In ideal conditions, that's no big deal, but when the weather turns sour it's very helpful. Think 90km/h winds, canvas flapping everywhere, and a little branch falls on your softshell RTT and tears a gaping hole in it. That's not likely to happen in a hardshell. With a wedge style hardshell, you can also face your vehicle into the wind to lessen the impact of the weather.
SET UP AND PACK UP
The vast majority of softshell RTTs have to be folded in half to close them, then have a PVC or canvas storage cover attached. As simple as this sounds, it really can be a pain depending on how your vehicle is set up. Hardshells are much simpler to operate – unbuckle the latches and the gas struts will assist it to open with ease. To close it, pull the lid down, tuck the canvas in and latch it down. Done.
So basically, you need to consider whether you're happy to pay for the additional benefits that a hardshell offers. Let's say that you're spending twice as much as you would on a softshell – how do you justify that? Quite simply, actually. Think of it this way; it'll last longer, it's more comfortable, its quicker and easier to set up and pack up. All those things combined mean it's easier for you to camp. If something is easy, you'll do it more often, and that's a win in our books.