The internal combustion engine is, at its core, very old technology. That base idea of a pumping piston connected to a crankshaft stretches into ancient times, and has slowly developed into something powered by fuel and sits under your bonnet. They have grown more complex, variable and minute in their operation, in a never-ending quest to get every iota of efficiency out of every kilojoule of energy in the fuel.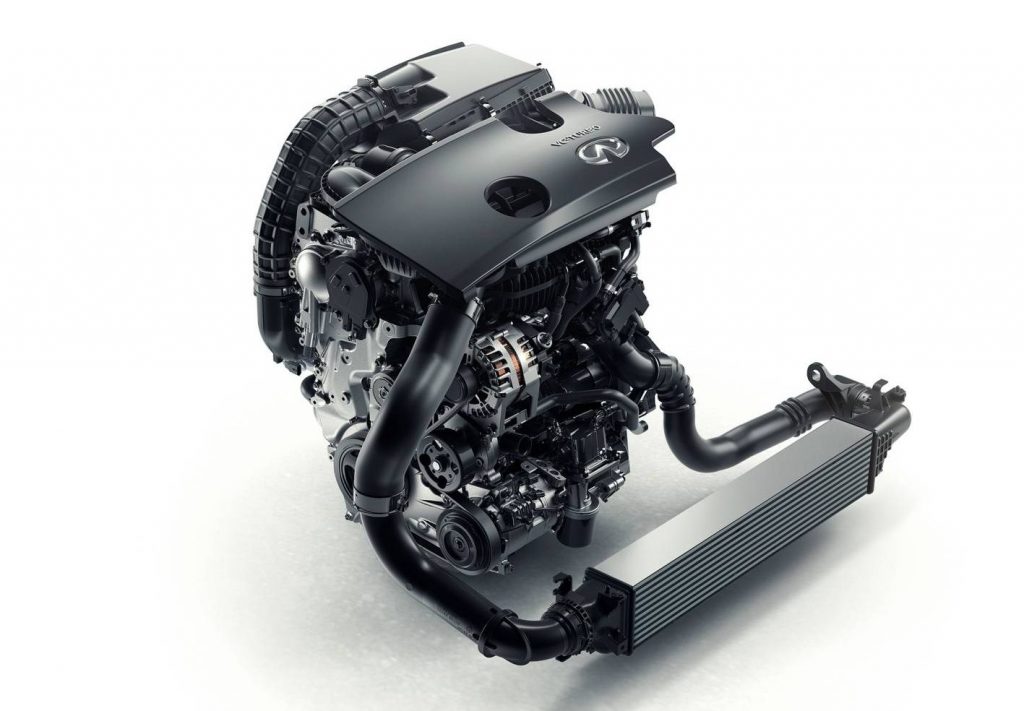 in 1914, Cadillac made the 'L-Head' V8 engine. Bosch developed a fuel injection system in the early 1950s, which increased power and efficiency of a petrol engine. Fiat developed variable valve timing back in the 1960's which also dramatically increased the flexibility, power, cleanliness and economy of a internal combustion engine. Nowadays, pretty much all manufacturers have their own version of variable valve timing. V-Tech, Mivec, Vanos, VVT-i, VVL, VCT, and Multiair are all examples of different forms from different manufactures.
Infiniti (therfore, Nissan) have just released what they think is the next big step in internal combustion technology, and we aren't here to argue. It's their variable compression ratio engine.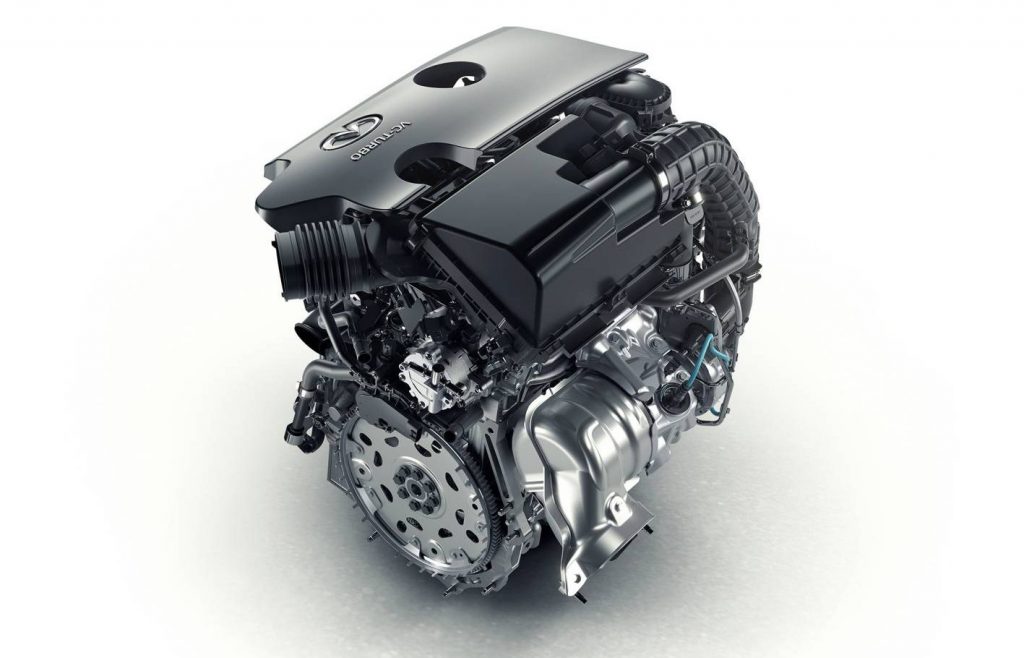 They think its the most advanced internal combustion engine ever, making a four cylinder engine as smooth and powerful as a V6, but not losing out on fuel economy. High performance, high output engines will typically run lower compression ratios, in a bid to jam as much air and fuel mixture into the chamber and make it bang at the right time for more power. Engines tuned for efficiency, however, will run high compression ratios, in a bid to get the most efficient burn out of a smaller amount of fuel. How do you get the best out of both worlds, and hook into that proverbial cake? You make a variable compression ratio engine.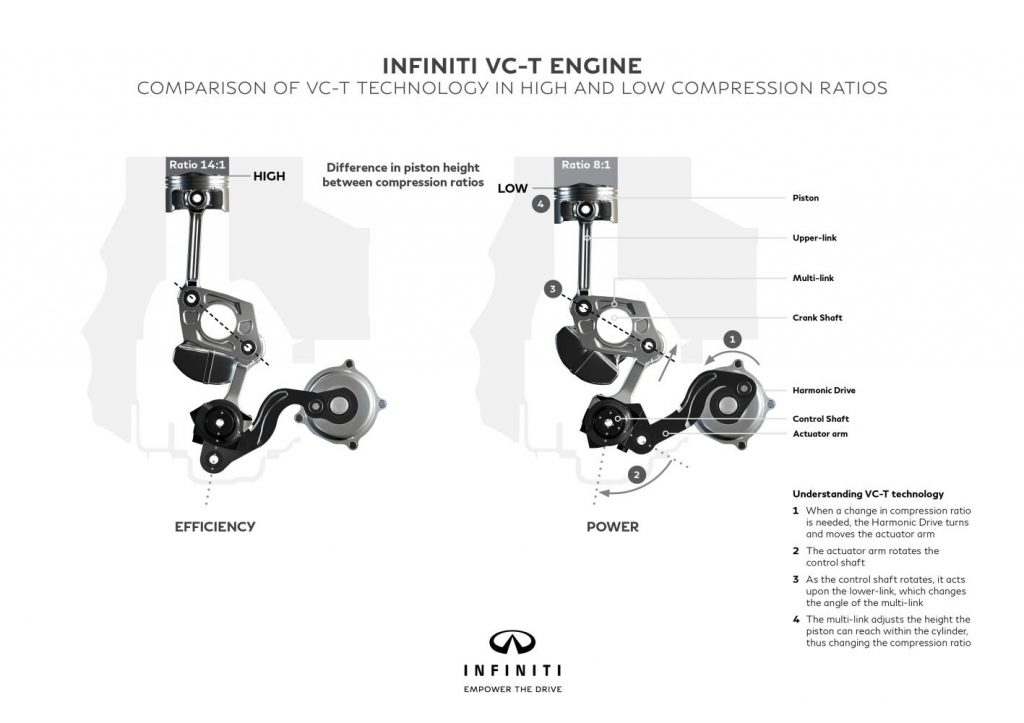 By using a trick, multi-link crankshaft that is infinitely adjustable, the compression ratio is altered by adjusting the top-dead-centre of the piston. When fuel explodes with the piston closer to the valves, it makes for a higher compression ratio, and further away makes it lower, varying between 8:1 and 14:1 ratios.
With this technology, Infiniti (therefore, Nissan) reckon they can build a revvy, powerful petrol engine, that can be as frugal as a diesel powerplant when it wants to be. Furthermore, adjusting the compression ratios makes for a smoother engine, which is smaller and lighter overall. Infiniti have patented over 300 technologies to get this technology across the line, and expect the technology to reach consumers by 2018.
What do you think? Bring on the petrol-beating diesel, or give me a 1HZ any day?