Hunter tourism has been struck a rather savage blow with the Williams River Holiday Park now closed by Dungog Shire Council on "safety and compliance" issues.
For those who knew the park, located just north of Newcastle in the Hunter Valley, it was a common stopover for campers and caravanners alike, situated on the idyllic banks of the Williams River. It was the resupply point for a lot of folks heading up into the Upper Allyn and Barrington Tops, bringing tourist money into the community.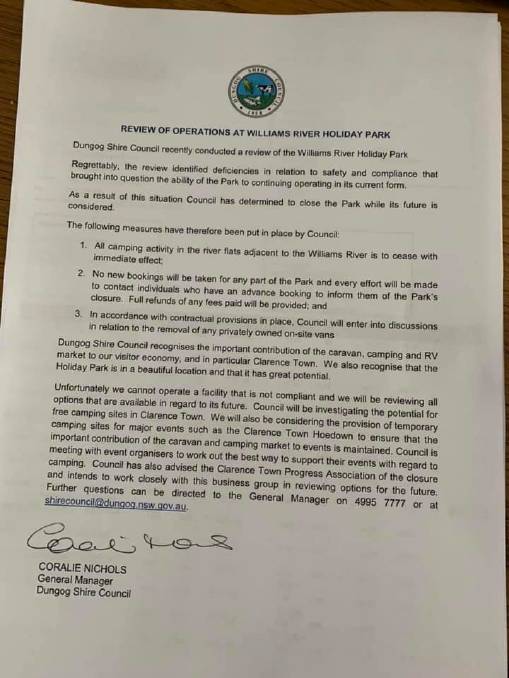 Residents and businesses of Clarence Town learned of the closure in a letter from the council's general manager Coralie Nichols, that the council-owned holiday park would cease operations effective immediately.
"Regrettably, the review identified deficiencies in relation to safety and compliance that brought into question the ability of the park to continue operating in its current form," she said in the letter delivered on Friday, March 1. ​"As a result of this situation Council has determined to close the Park while its future is considered."
It further went on to say that all camping was to cease immediately, and the owners of onsite vans would be required to remove them as soon as was practicable.
Clarence Town and District Progress Association Treasurer Dannielle Jeffery said the community had been "totally blindsided" by the closure. "We are very disappointed at the lack of community consultation to say the least," she said, adding the association was seeking more information from council. "Coming up to Easter and Anzac Day our caravan park is absolutely chockers and this town just blooms over those periods. It's going to be a big hit on all our local businesses."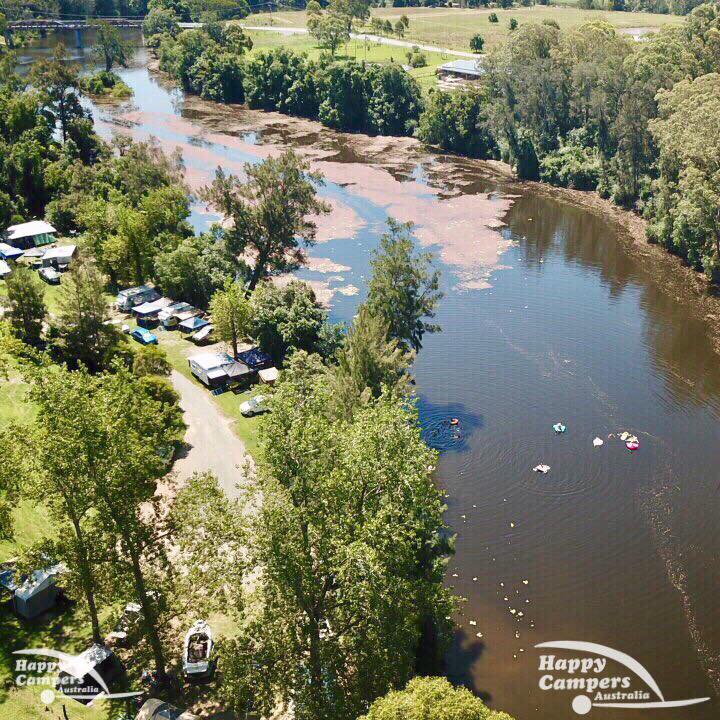 Council has confirmed that they will look into the options of establishing a 'free-camp' area for busy periods, however there has been nothing firm offered up at this stage. Interestingly, the Dungog Regional Tourism board received a grant of $93,000 for the park as part of an overall $1.3million project in the shire to help boost outdoor tourism, however nothing has been said of those funds, and where they will be redistributed.