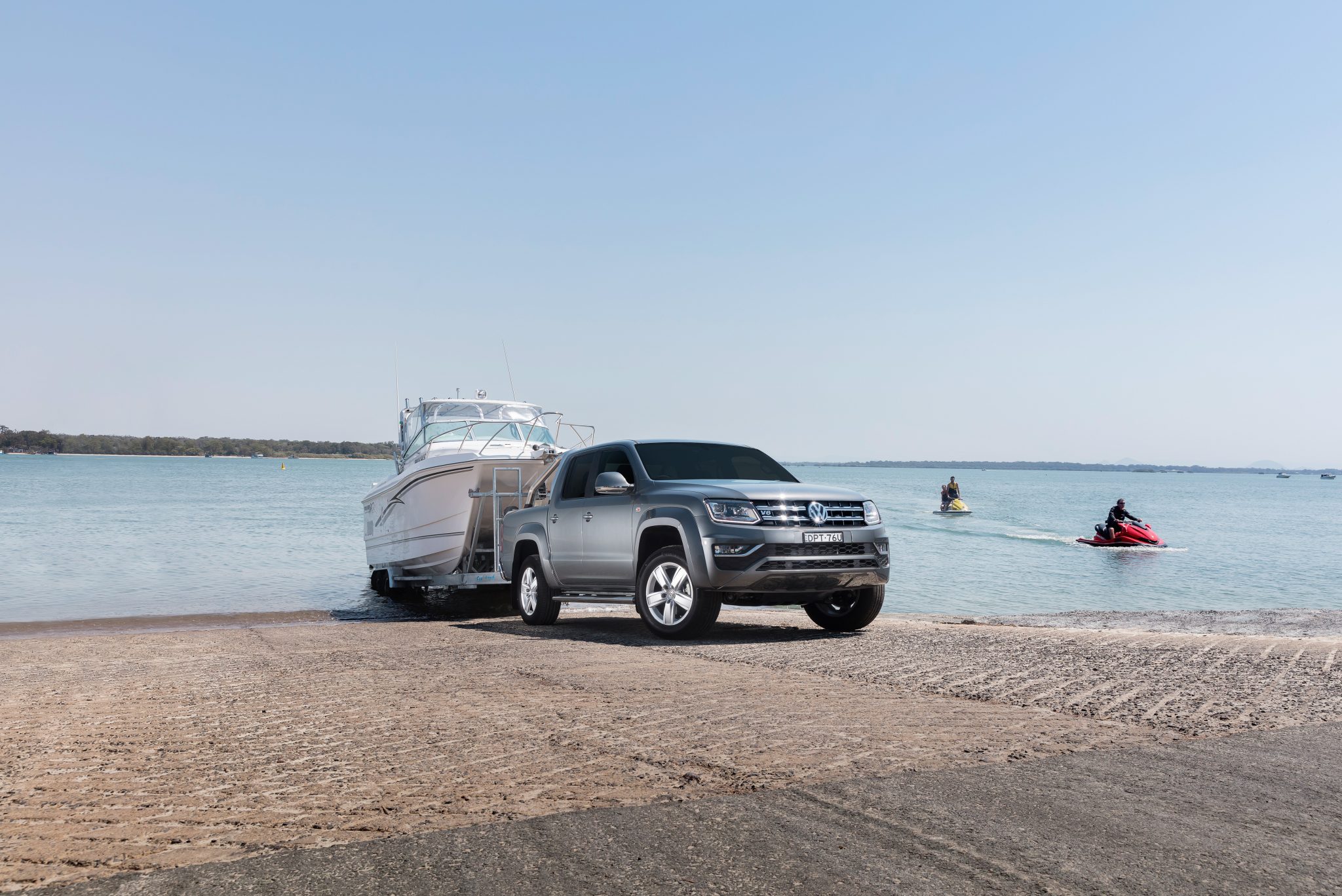 Volkswagen's 2018 Amarok V6 has been given a shot in the arm, with a 3.5-tonne towing capacity announced across the board. This is an upgrade to the 3-tonne towing that is currently listed for V6 and 2-litre Amarok models.
The rear step and tow bar has been re-engineered to handle the extra weight and downforce, leaving the rest of the vehicle intact. You've still got the same magnificent 165kW/550Nm engine, with overboost giving you 180kW and 580Nm for brief periods. Massive front disc brakes, backed up by rear discs, give you great breaking performance as well.
This puts the V6 Amarok right in line with competition like the Ford Ranger, Holden Colorado, Mazda BT-50 and Nissan Navara. All of these vehicles have 3.5-tonne towing, but their Gross Combination Mass (GCM) means they cannot use all of their payload and towing capacity at the same time.
There's no word yet on whether the 2018 Amarok V6 will have a changed GCM along with the improved towing capacity. We've reached out to Volkswagen to find out, and will update this story when we hear back.
Update: The 2018 Amarok V6 will have an unchanged GCM, at 6,000kg.
The Amarok V6 has proved popular with Australian buyers so far, accounting for 76% of Amarok purchases. The introduction of the V6 has bolstered the Amarok's sales as well, as it has managed to overtake the Mazda BT-50 for sales, and is catching up to Nissan's Navara. Now that Volkswagen has introduced the cheaper 'Sportline' V6 Amarok for $55,490, we reckon the number will continue to improve.
2018 Volkswagen Amarok V6 pricing:
| | |
| --- | --- |
| TDI550 Sportline 4MOTION Dual Cab Ute 8-speed Auto | $55,490 |
| TDI550 Highline 4MOTION Dual Cab Ute 8-Speed Auto | $59,990 |
| TDI550 Ultimate 4MOTION Dual Cab Ute 8-Speed Auto | $67,990 |
What do you reckon? does this make the Amarok V6 the best towing ute out there?