Following on from some very convincing-looking renders that popped up a little while back, the upcoming 2018 LandCruiser Prado has been spied once again. This time, in the flesh.
These images come from Autohome.com.cn, a Chinese car news website. And what we are seeing is the new LandCruiser Prado, probably due to Australia in 2018.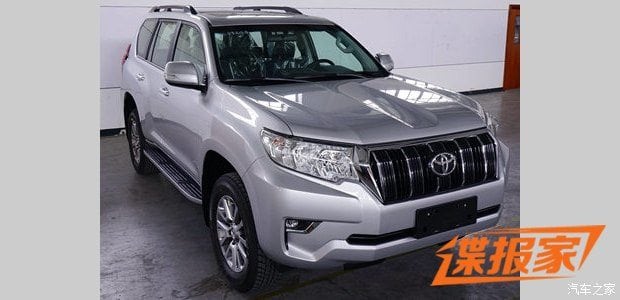 Like the 200 Series LandCruiser and HiLux, the LandCruiser Prado is a very strong seller. So far this year, Toyota has moved 8,657 units to new customers, far outstripping the competition Grand Cherokee (2,799) and Everest (2,120).
And from the looks of things, like the HiLux and LandCruiser, the Prado is going to continue selling in a very similar format to normal. In fact, these leaked photos seem to echo Toyota's mantra of gentle evolution, rather that revolution.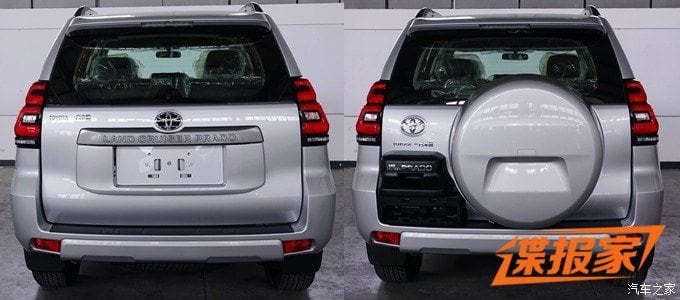 The 150-Series Prado got a pretty big update in 2016, which scored it the new 2.8 turbodiesel shared with the HiLux and Fortuner, along with six-speed automatic and manual gearboxes. The 4.0-litre V6 petrol is still available, as well. Considering how new these engines are, we're assuming they will remain the under-bonnet options for the 2018 LandCruiser Prado
The Prado has picked up a few styling cues from the big-brother LandCruiser, most notably the deep channel in the centre of the bonnet, and the more square-angled headlight arrays. Beyond the facelift, the dimensions of the Prado look markedly similar. Like the outside, a lot of the design influence comes from the 200 Series LandCruiser.
Other photos that have leaked show an updated interior for the Prado, which aims to keep pace with a fast-moving segment. The Grand Cherokee is coming off a fresh update, Land Rover's Discovery is all-new, and the Everest will also be getting updated quite soon.
When can you expect this updated LandCruiser to land? We haven't got solid dates at the moment, but we reckon the 1st half of 2018 will be a good bet.