2020 RAM Truck 3500HD brings 16-tonne towing capacity down under…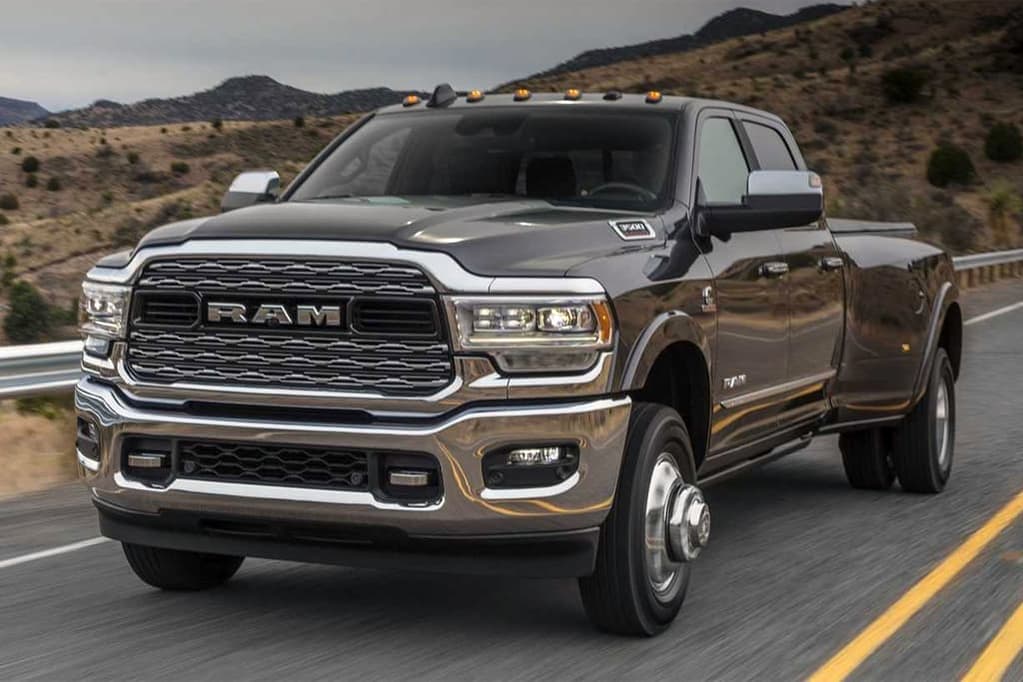 Some of the biggest dual-cab utes on the Australian market boast a rather impressive towing capacity of a touch less than seven tonnes. They've pushed these numbers up from the industry standard of 3.5 tonnes for two reasons. One, because tri-axle 36-foot fifth wheeler caravans are a thing, and two, because 'Murica! But just hold onto your horses, as the brand new 2020 RAM Truck 3500HD brings 16-tonne towing capacity down under, with a payload of an astonishing 3400kg.
Just announced at the 2019 Detroit Motor Show, Edward Rowe, RAM Australia spokesperson, has confirmed that we will get both the new 2500 and 3500 models in 2020. Despite three engine options being available in the US, Australia will only see the 6.7-litre Cummins in-line six turbo-diesel. The engine, with a few tweaks over the current generation, will put down a respectable 298kW at 2800rpm and 1356Nm of torque from 1800rpm. This offers 34kW less, but 122Nm more, over the HSV Silverado's legendary Duramax 6.6-litre V8. Indeed, it is the dual-tyre rear end, in no small part, that has increased towing capacities as the RAM Truck 3500HD brings 16-tonne towing capacity to our shores.
Six-speed automatics will be standard across the range, with the top tier model offering a 12-inch infotainment system with Apple CarPlay and Android Auto. There is also the 17-speaker, 750W Harman Kardon audio system mated up to the infotainment system, which makes a lot of sense; how else are you going to be able to hear the stereo in a cabin you could fit 30 people in? The interior also offers five USB ports and three 12V sockets for charging, as well as leather wrapping as far as the eye can see. Push-button start will be standard, and the column shifter will be changed out for a more upmarket rotary gear dial. The cabin also offers up active noise cancellation (like some rather upmarket headphones offer) and acoustic glass to reduce ambient cabin noise by up to 10 decibels. A 7-inch digital trip computer is now set between speedo and tacho cluster, with 360-degree parking camera and cargo/trailer camera options.
Safety features such as Autonomous Emergency Braking (AEB), adaptive cruise control and forward collision warnings will be standard among all models, as the RAM chases the somewhat elusive 5-star ANCAP rating. Something worth keeping in mind, is that with the current models, a pintle hitch is required for the near 7-tonne towing capacity, so expect to see a very similar set-up on the back of the new 3500 RAM Truck.
Now that the RAM Truck 3500HD brings 16-tonne towing capacity to the playing field, would you ever actually need it? Indeed, there are few things you could want to tow that would be upwards of 16 tonnes… Let us know in the comments below what you can dream up to tow behind a 3500HD.