Australia isn't exactly known for being the most sane country in the world. Let's face it, we're all a little bonkers. We're known worldwide for being wild men and women; always keen on adventure, and right at home thousands of kilometres from anywhere with nothing more than an Akubra and a novelty sized hunting knife to get us out of strife. Alright the last one might be a bit of a stretch; but the world still expects a little lunacy to come from the land down under.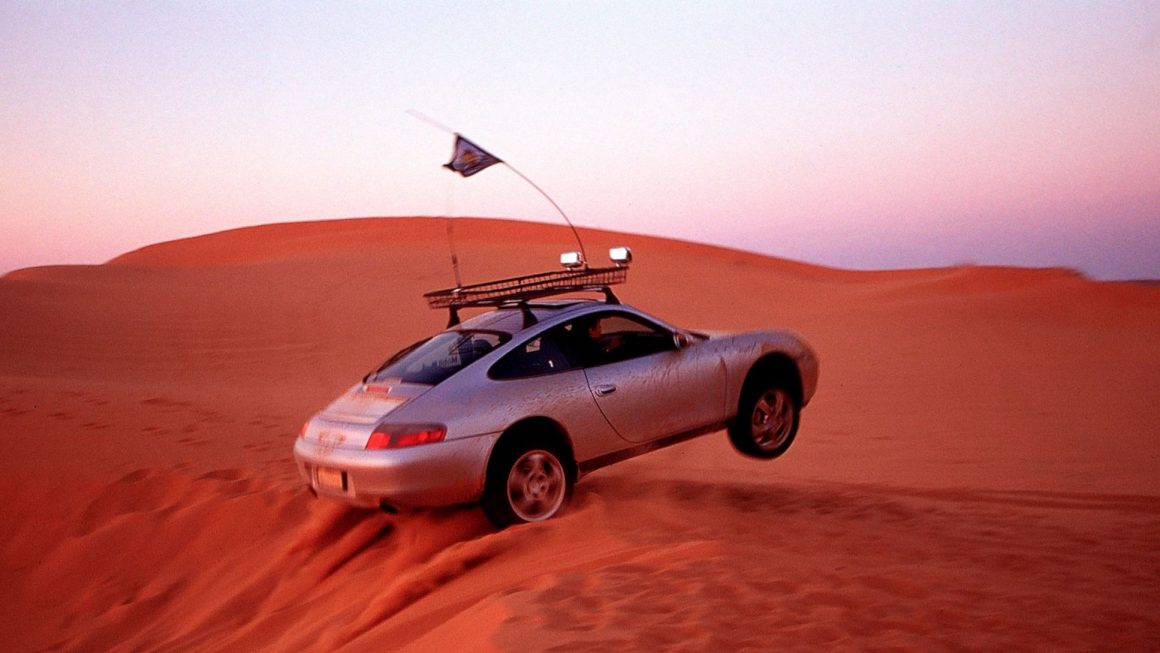 We're so bonkers, that a little over 20 years ago German powerhouse Porsche thought they best get in on the fun, and get up to a little insanity themselves. The plan was simple. Get one of their road going all-wheel drive 911 sports cars, put a sand flag on it, then drive the 280km/h vehicle across the Simpson Desert. See. Bonkers.
The idea wasn't unfounded at the time. The previous 20 years had seen Porsche dominate in off-road rally's all across the world. Jacked up rear engine rear drive coupes were a standard sight flying through the air all across Europe and northern Africa. Logic at Porsche HQ was that their new all-wheel drive 911 needed to prove not only was it fast, but it was reliable too.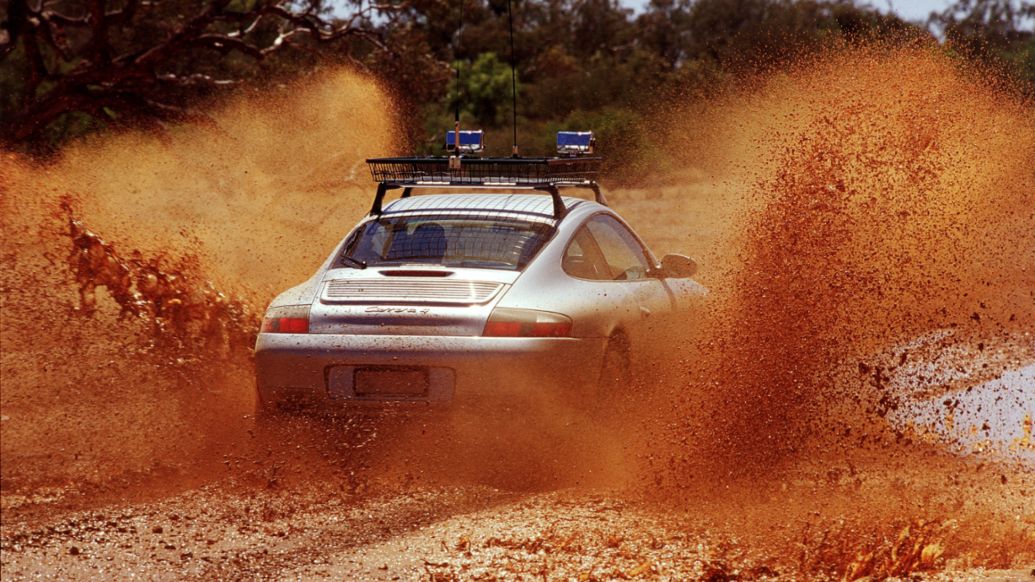 Preparation for the event was minimal. They roped in Aussie motoring Journo Michael Stahl to pilot the Porsche. They fitted a variety of suspension spacers to increase ride height by 100mm for some desperately needed ground clearance. A little larger tyres for some puncture resistance and a roof rack, because tourer.
With an 80 Series LandCruiser and an old LN106 as a crew car they set off for what is unarguably both the most ludicrous, and unremarkable crossing of the desert of all time. The Porsche was faultless. Sure, the plastic front bumper copped a hiding. As they tend to do when you launch a sports car up a sand dune at 60km/h. The group even punted it up Big Red, twice. Although this time a run up and 80km/h dialled in on the speedo was the order of the day.
We love hearing oddball stories of the outback so if you've got your own don't hesitate to reach out and let us know. New or old, they're all part of the history of this great land.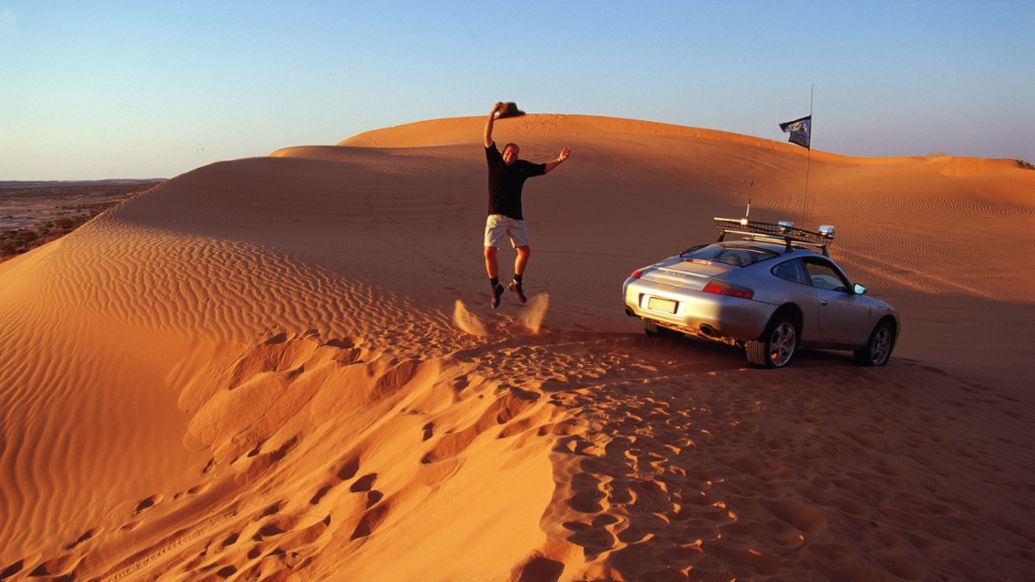 Quick Links
Read the full story on the Porsche Australia Website