There has long been talk of electric powered 4X4s taking over from conventionally powered vehicles into the future. Well, it seems the future isn't actually that far off with Voltra building and trialling the first eCruiser in the BHP Olympic Dam fleet.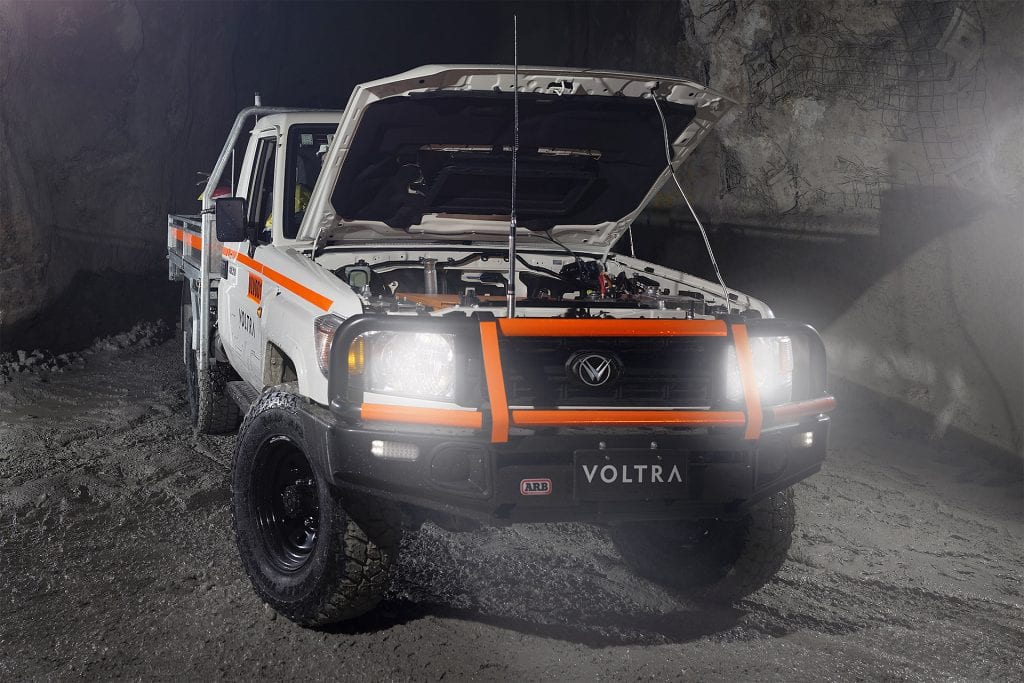 The first, of what is expected to be many Electric Light Vehicles (ELVs) arrived at the Roxby Downs site in South Australia earlier this month and has been undergoing final testing before it joins the 240-strong diesel powered fleet this month.
Want to see it 'off-road'? Have a go at this:
The new eCruiser is powered exclusively by lithium ion batteries, and has undergone some rather rigorous testing both in Adelaide, as well as at the Te Rere Hau wind farm in New Zealand (yep, they plugged the thing into a wind turbine to charge it back up again!)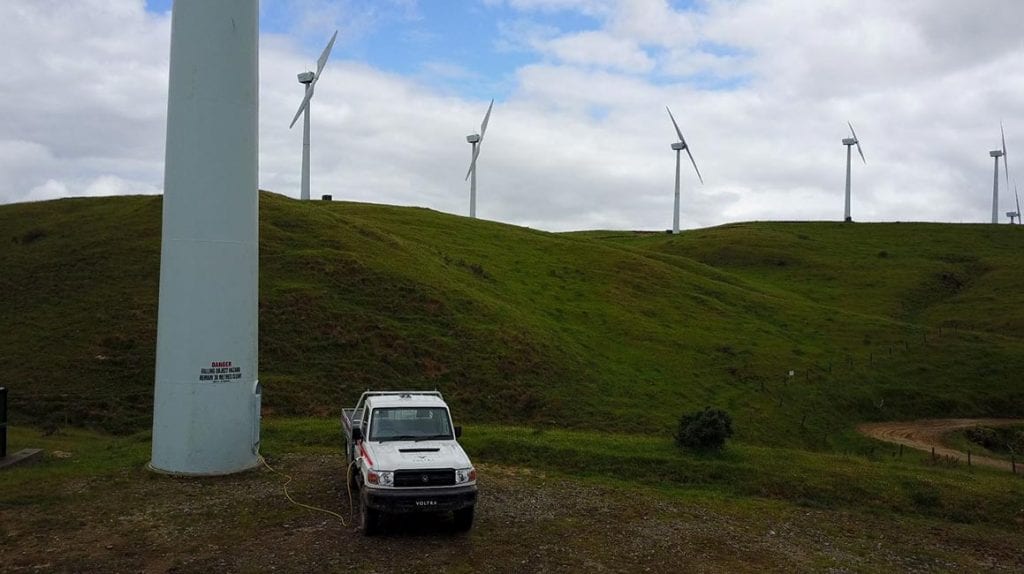 "The #OlympicDamSquad is bringing on board its first electric light vehicle as part of a company-wide trial aimed at reducing greenhouse gas emissions, exposure to diesel particulate, and costs across our global organisation," BHP said in a Facebook post this week.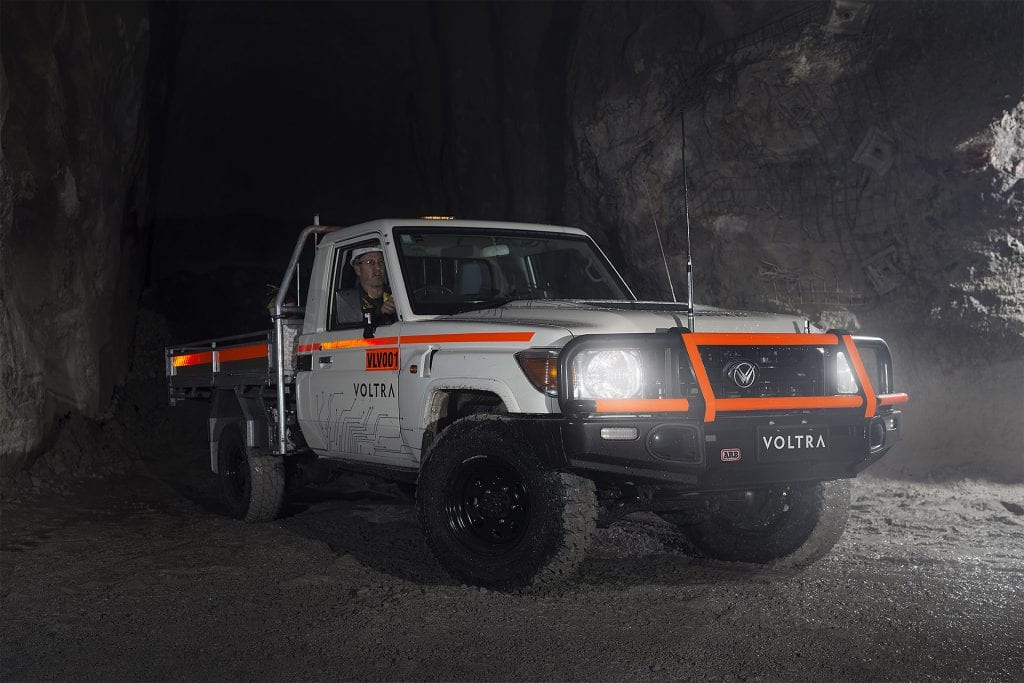 "The adapted 4X4 Toyota LandCruiser ute arrived in Roxby Downs earlier this month and has been undergoing final testing before it joins our 240-vehicle underground fleet in July. Powered by a lithium ion battery, it will be monitored for performance, power supply, maintenance requirements, charging time and corrosion resistance underground. The data we collect will be shared across BHP to help accelerate the broader deployment of electric light vehicles."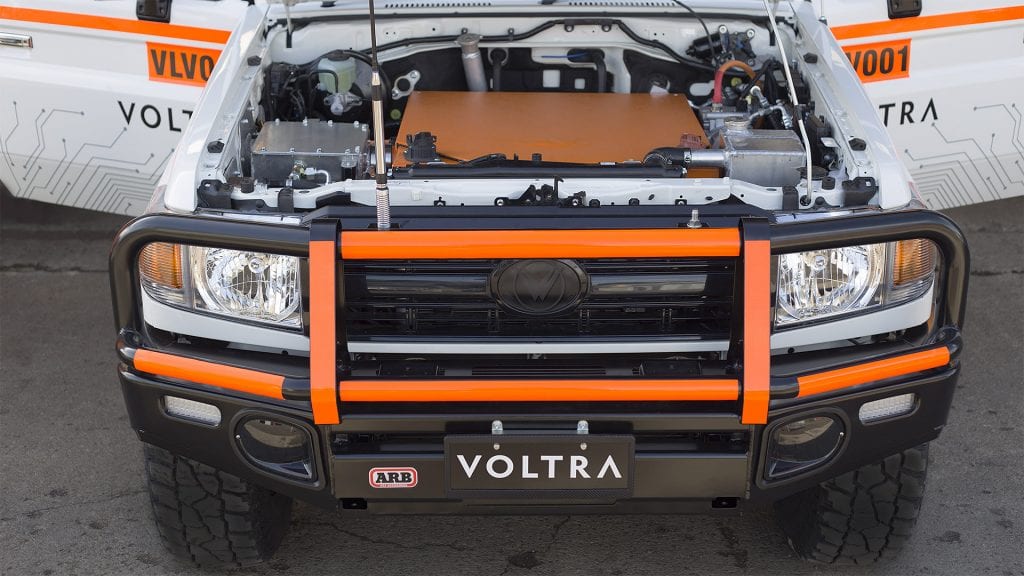 Voltra have said there are a lot of benefits to running the ELV fleet, from the reduction in heat from using internal combustion engines, security required when handling flammable fuels, the reduction in cost of maintenance (they don't run gearboxes, nor do they require oil changes), the motors being fully sealed units, and the obvious reduction in costs of diesel. The fuel costs associated are expected to be between 10-20% cheaper for recharging compared to refuelling fuel tanks, not to mention maintenance and repair costs.
Voltra have already stated that they are already working on a second ELV for the BHP fleet, before looking into large scale production of the eCruiser's. Welcome to the future.