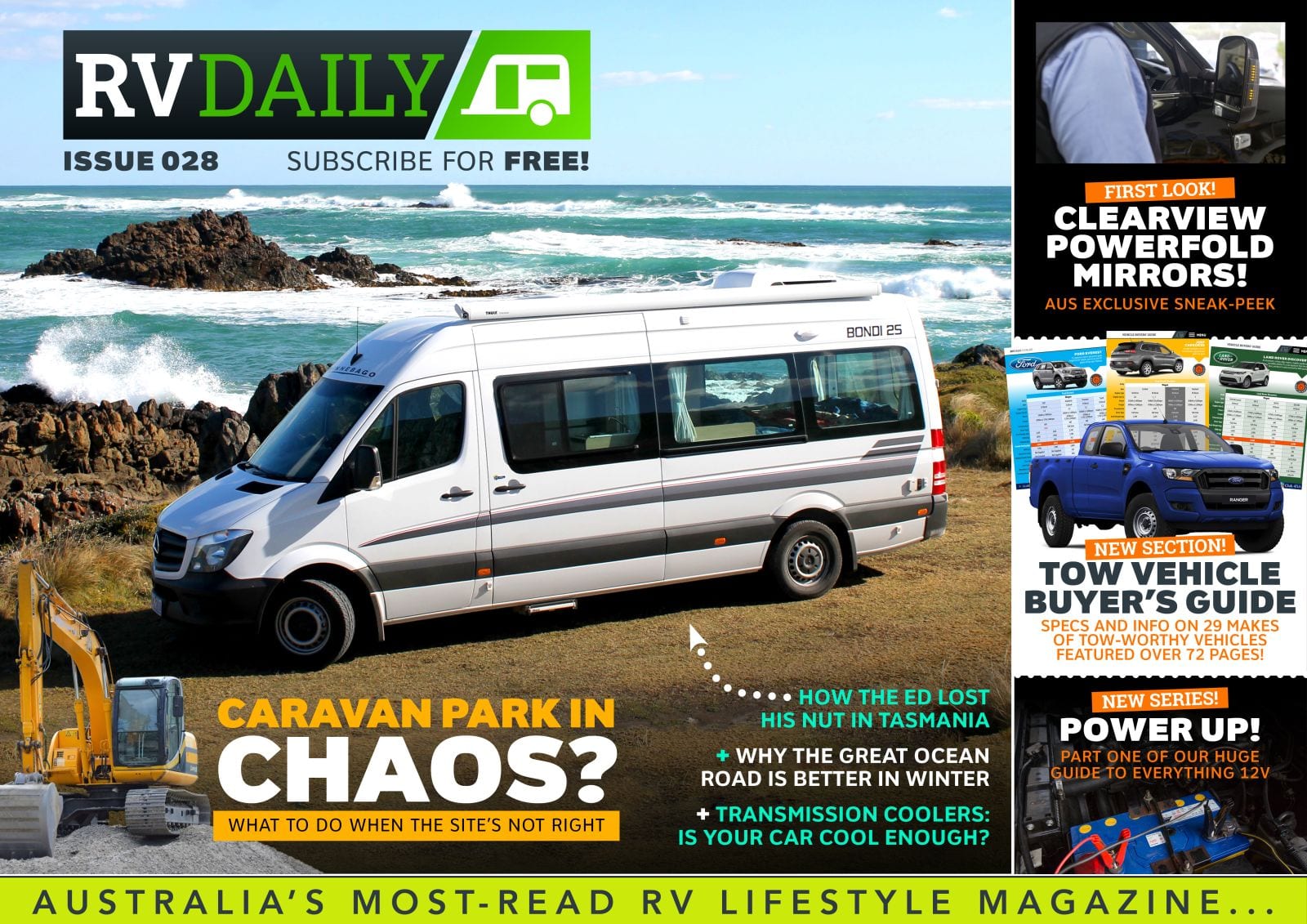 Winter is prime time to tour many parts of the country, RV Daily Issue 028 has a whole lot of inspiration and practical advice to get the most from your holiday.
Check out some of the headlines below
Take advantage of the cooler weather and rug up by the campfire at one of these out-of-the-way bush camps.
Where would we be without batteries? Perhaps hand cranking our cars, eating canned food and drinking hot beer on our tours of the countryside. We often forget about them but we certainly know it when we have a flat battery. To get the best out of our batteries, we need to understand a little bit about them and how to look after them.
When a trip is enough to test any relationship…finish your journey stronger than before
Spend time on Stockton? Maybe Robe, the Simmo or Double Island Point? Towing and slow hard work in sand call for better transmission coolers. Get the low down before you're let down