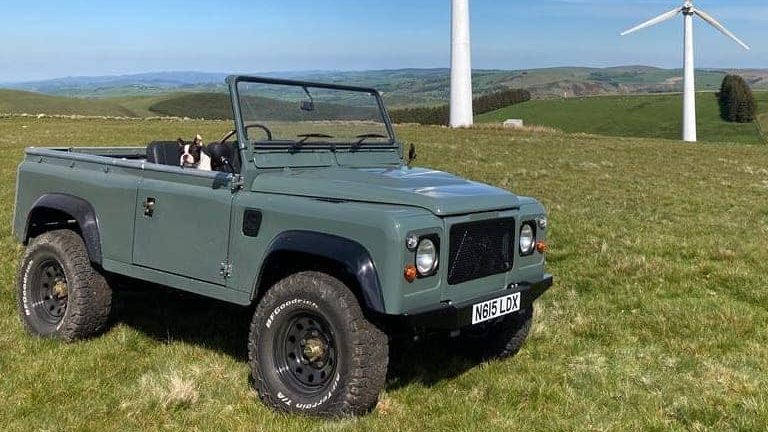 If you haven't noticed lately we're on a bit of an EV kick right now and for good reason. They're powerful. Simple. Efficient. And deliver insane amounts of torque making them perfect for off-road use. There are two draw backs though, range and character. We can't do much about the range issue 'till technology makes serious advances but the character part is sorted. 
U.K. based Electric Classic Cars have just unveiled their latest Tesla converted Land Rover Defender and we reckon it's a beauty. From all external vantage points it's a traditional proper British off-roader. Chunky mud tyres, timber steering wheel, olive drab paint, mountains of torque and a little over 300km to the tank all make the EV Defender a serious off-roader. It'd be right at home in the back paddock on any respectable farm.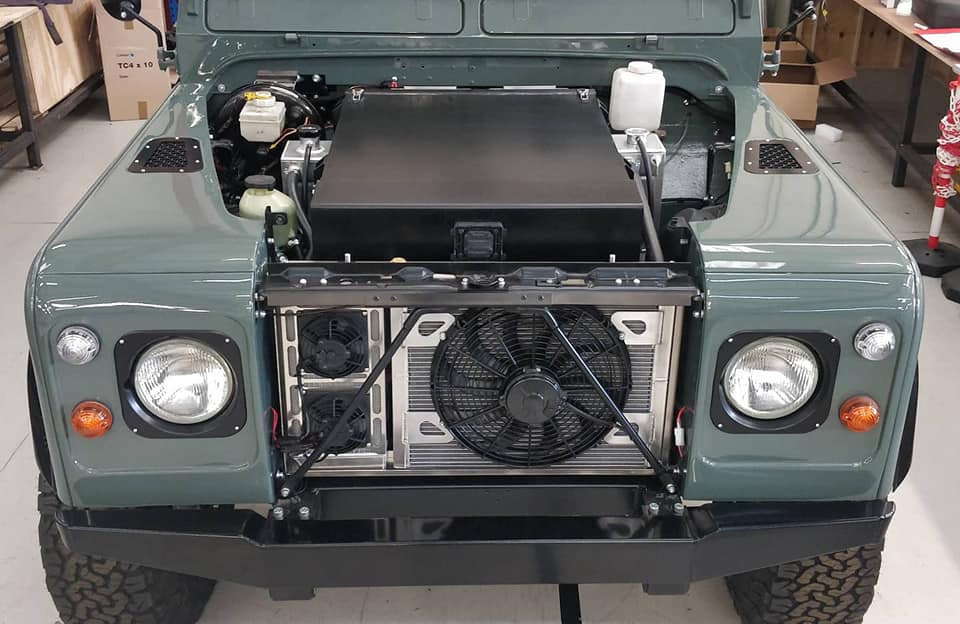 Under the bonnet instead of a lethargic diesel you'll find a monster battery pack. Part of the 100kwh worth of charge supplying the 450hp Tesla driveline underneath. It gives the Defender a 200mile range, and a 0-100 a hair under 4 seconds. That puts it in the ball park of original V10 Dodge Vipers.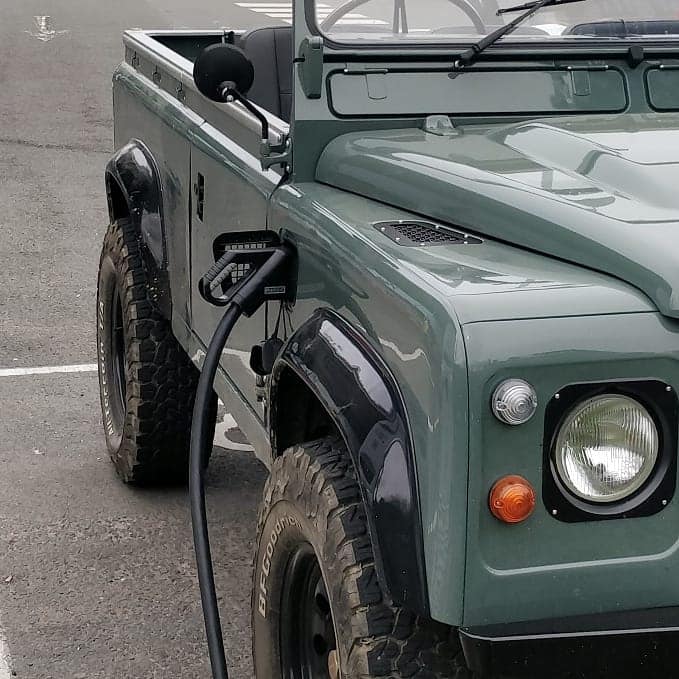 The conversion will cost you around the $140,000 mark so don't expect to see too many on the tracks. That's not including the purchase price of the vehicle either. As costs come down and range goes up we expect to see EV conversions becoming a popular way to keep classic 4x4s on the tracks with improved performance, capability, and reliability. Are EV converted 4x4s the way of the future? Or do you think they're just a rich persons play toy? Leave a comment below to let us know your thoughts.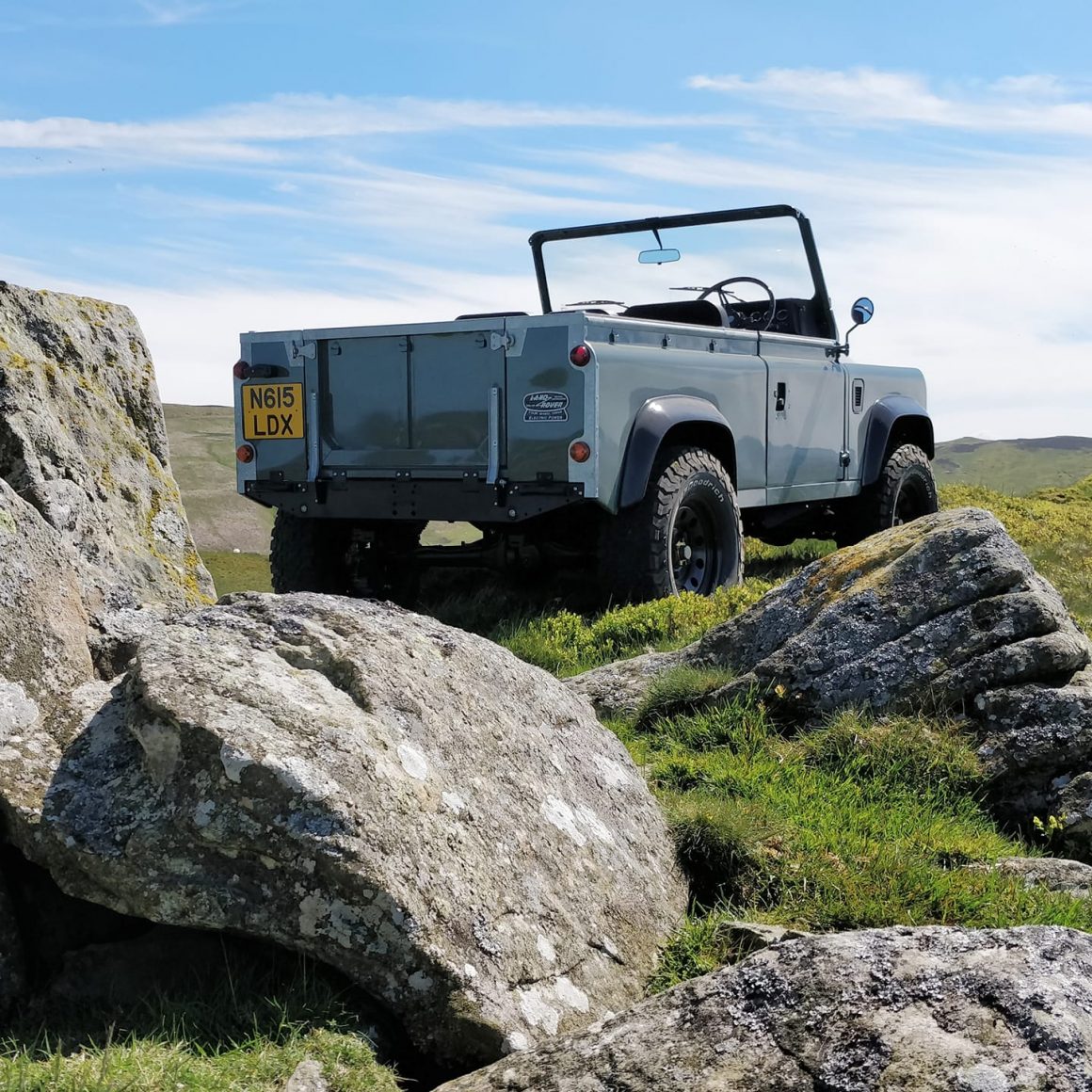 Quick Links
Like your Defenders with 8 thumping cylinders instead? Give this a whirl
V8 Defender conversions
Want to order an EV Defender yourself?
Electric Classic Cars