Mercedes has a reputation for building high-end luxury vehicles. Cutting edge technology, exotic materials, premium fit and finish. But none of these are words you'd use to describe a Unimog. Despite their high price tag and three-pointed badge Unimog's are some of the most agricultural 4x4s money can buy. Their reputation has been earned on the battlefield and in the bush. Solid, reliable, capable, and essentially a giant tractor with a tray. Despite all that their off-road ability and carrying capacity has earned them a place in the hearts of full-time travellers.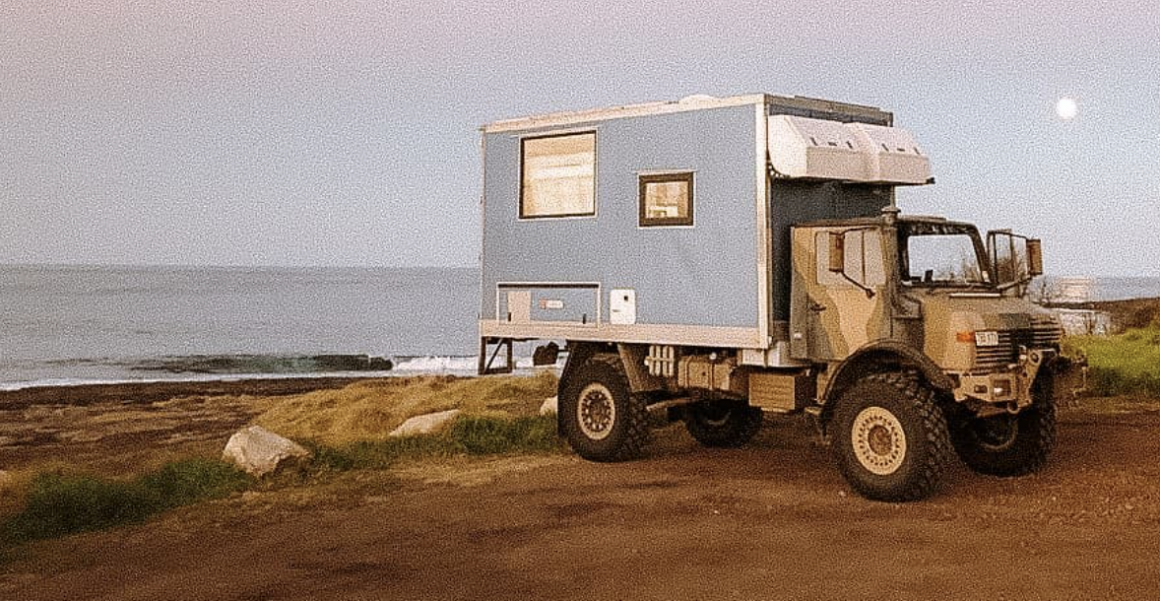 Queensland couple Becs and Tymon have spent the last few years piecing together one of the most unique Unimog's we've ever seen. Their ex-Australian Defence Force Unimog U1700 comes with all the features you'd typically expect. Huge aggressive tyres, front and rear lockers. A massive winch up front and an 8spd gearbox for tackling steep climbs. With that in mind the couple have focused most of their energy on making it a nice place to live, rather than trying to improve on an already capable platform.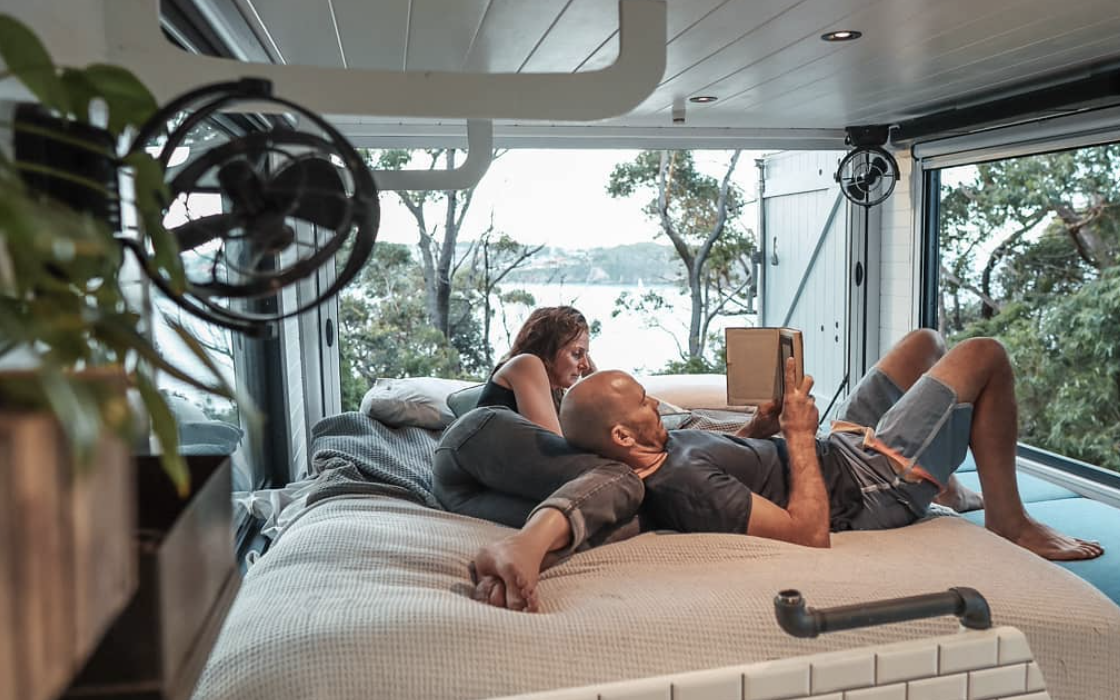 Up the back the couple's new home is a custom-built camper. Pieced together with a metal external frame the inside is vastly different to the outside. Tiled, white, spacious, it's essentially a luxury apartment on two wheels. Features include a kitchenette with gas appliances, hot and cold running water throughout and a full stand up fridge powered by an extensive electrical setup. There's also a full loungeroom setup with a projector TV.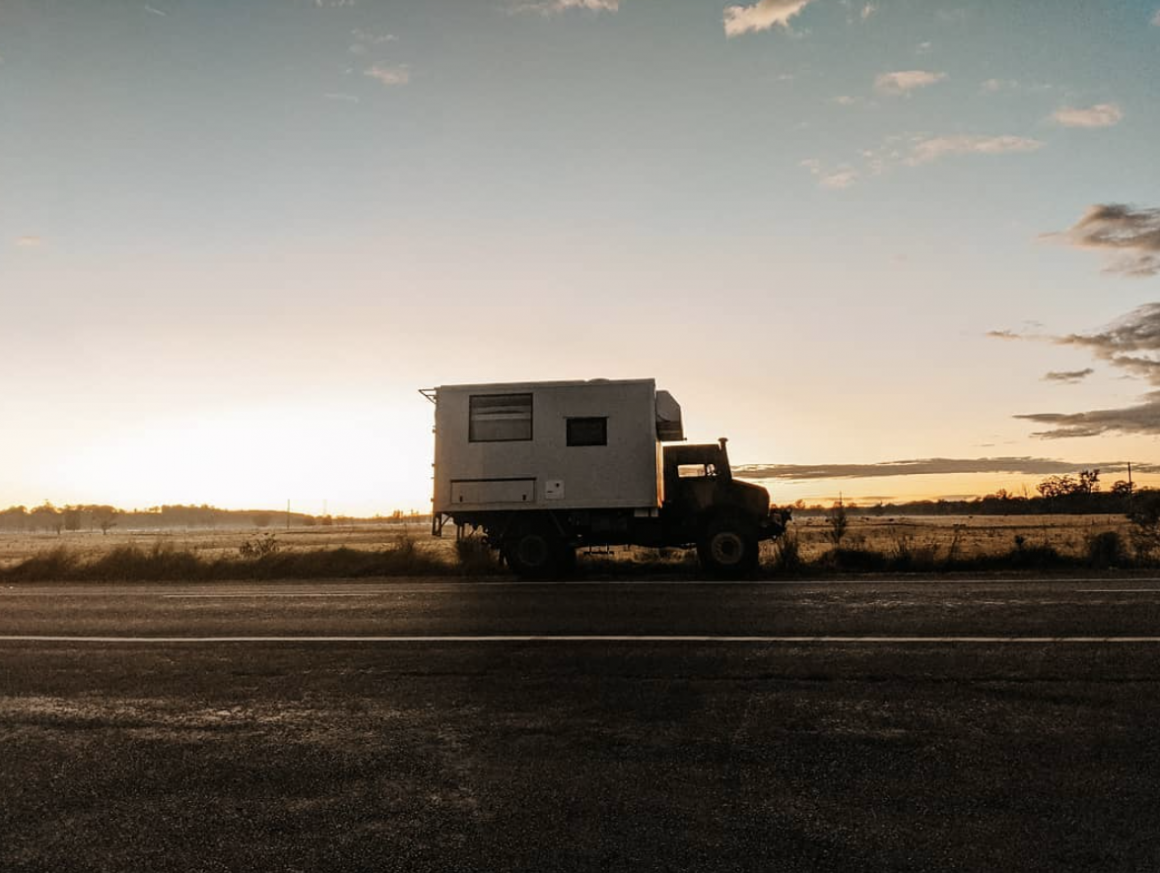 The couple have detailed the ups and downs of the build process on their YouTube channel with everything from insulation to laying tiles. Head to the link below to see the full build
Slightly Adrift
Pat's own Unimog adventures
Pat's Unimog