Everything you need to know about camping on Stockton Beach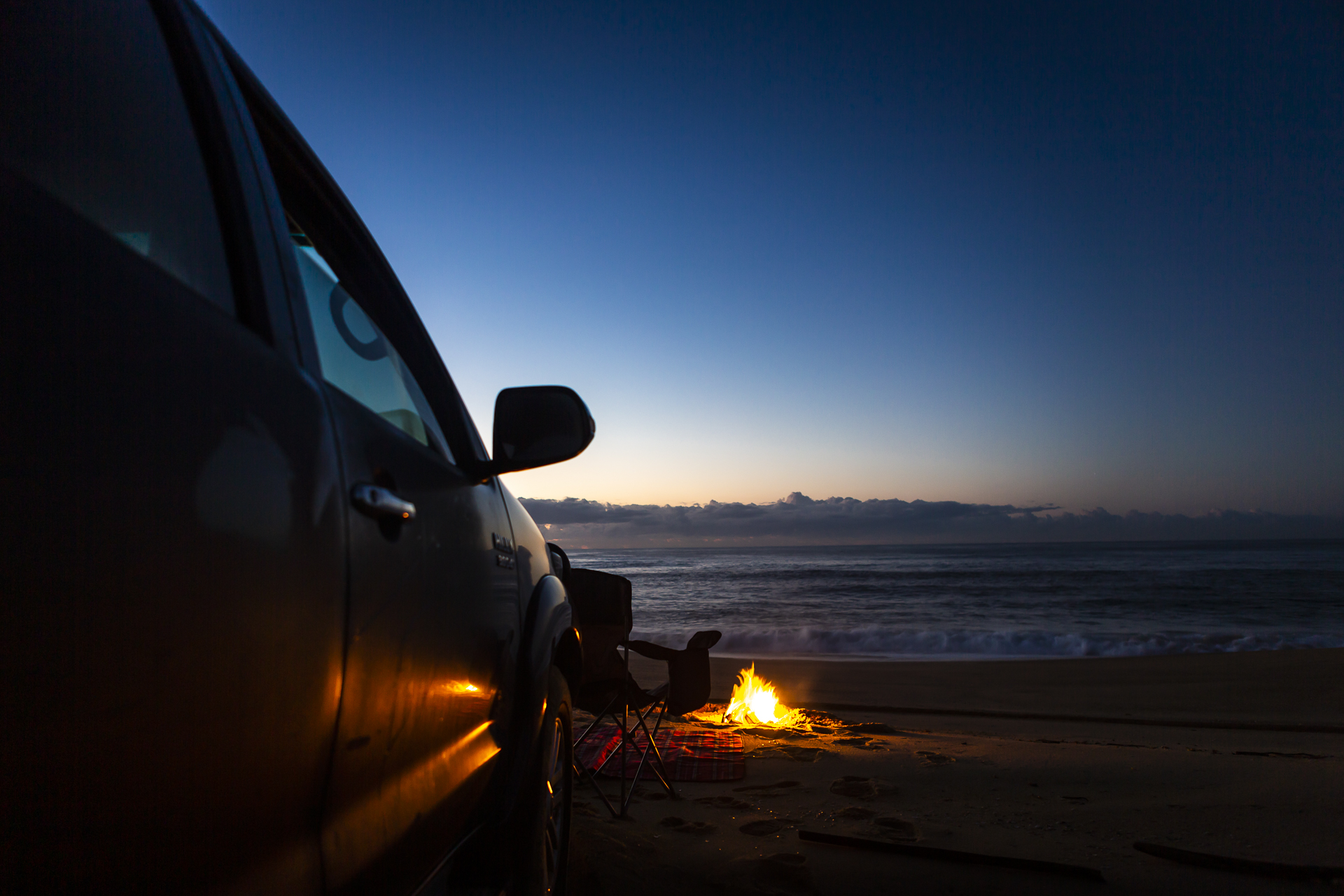 As a follow up to our story a few weeks back on the beach driving permit increases, we've now got all the information on the reopening of camping on Stockton Beach for you.
Camping is set to be reopened on a trial basis from February 15, 2019, with the aim to make it a 'sustainable eco-tourism asset', according to Worimi Conservation Lands group. Camping had been closed on Stockton Beach since 2012 after some of the foredunes were washed away during severe storms. Camping will no longer be free range or unrestricted, with just 15 campsites being opened up in the trial, for up to eight people each. There are plans however to increase the sites available to a total of 26 if the trial is deemed successful.
Worimi Conservation Lands have released this video as an information piece surrounding the reasons the beach was initially closed to camping, and the plans to reopen it now, in limited areas.
The map below shows the areas that will be reopened to camping, which is located just south of where the Sygna wreck once was. Of note, there is no driving permitted south of the Sygna wreck on the beachfront anymore.
Visitor behaviour will be closely monitored over the trial, with illegal camping being in the forefront of checks being undertaken by National Parks and Wildlife Service who manage the land on the Worimi Conservation Lands behalf. Financial sustainability has also been given as a key indicator for the trial.
Online bookings will open from February 1, 2019, with camping to begin from 15 February. Fees to camp at the Ganyamalbaa area will be: base site fee (two adults) $33, extra adult $16.50, child $8 and infants (0-4) free. The reasoning for pricing has been quoted as bringing fees inline with 'similar camping areas', however it is worthy of note that for Fraser Island, prices are just $6.55 per person per night. So for a family group, you would expect to pay $26.20 for a family of five (two adults, three children) on Fraser Island, where you'll pay $57 for the same on Stockton Beach. Worth mentioning is that the only facilities offered on Stockton Beach is bollards and firepits, where you have access to toilets and showers on Fraser Island for half the price. You will also have to pay a beach driving permit ($88) to be able to drive to the campsite on top of camping fees.
There have been petitions already started and shared across social media platforms due to the costs of both the vehicle permits and the trial camping site costs, with many stating it is well over-priced based on similar camping sites across NSW National Parks.
The costs do beg the question, that if the National Parks and Recreation Areas of our great country are there for us all to use, is a total cost of just over $200 for access and camping fees for a weekend away a realistic price for your average family (not to mention fuel, food, gear, etc.)? Let us know your thoughts in the comments below.