While the Ford F150 might be one of the best selling utes in the world, their Superduty range have earned themselves a reputation as serious workhorses. Bigger engines, bigger drivelines, bigger bodies. The F250, F350, F450, F550, and F600 have received a new look, new tech, and new powerplants.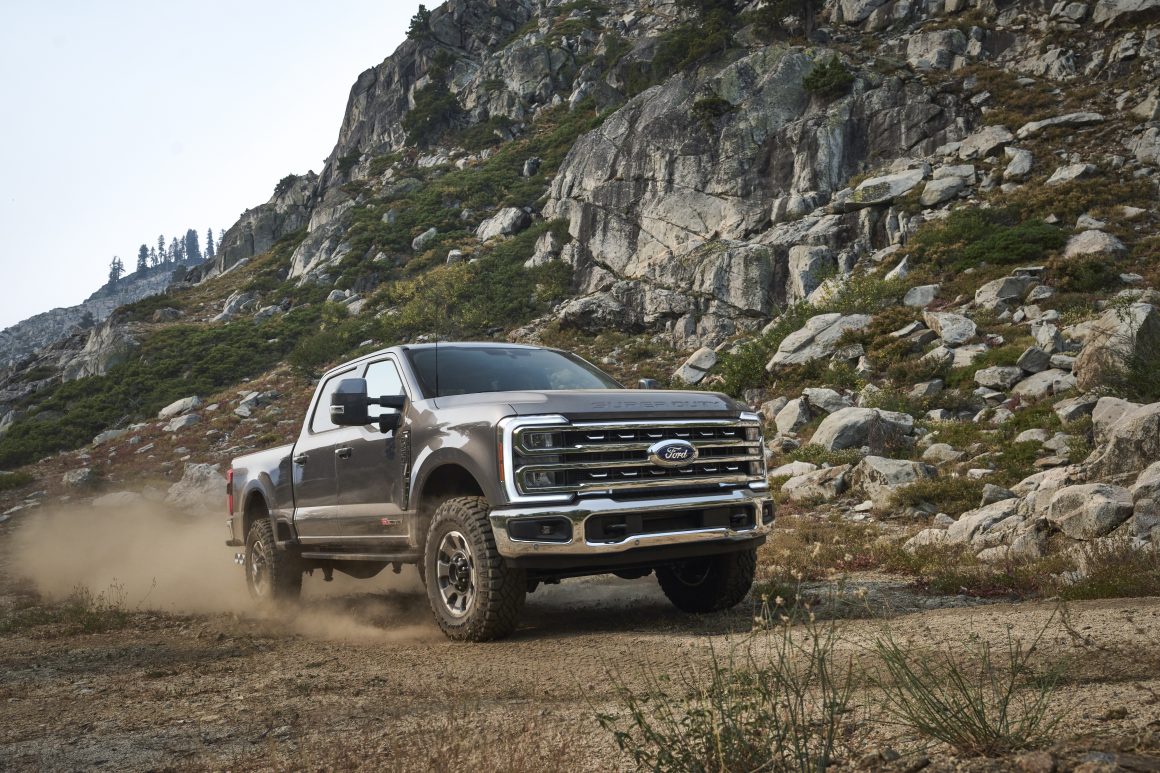 Under the bonnet
Under the bonnet, or hood as our Seppo mates might say, are four seperate engine choices. Two petrol V8 options are available. As standard you'll get a 6.8L V8 that promises more low-end torque than the outgoing version. A high-performance 7.3L petrol V8 boasts best in class horsepower and torque. The Superduty's go-to 6.7L Powerstroke V8 turbo-diesel is back in two versions. A 'high-performance' features a tricked up turbo, manifolds and tune to go for best in class horsepower and torque. A lower spec 6.7L Powerstroke forgoes performance for increased service intervals.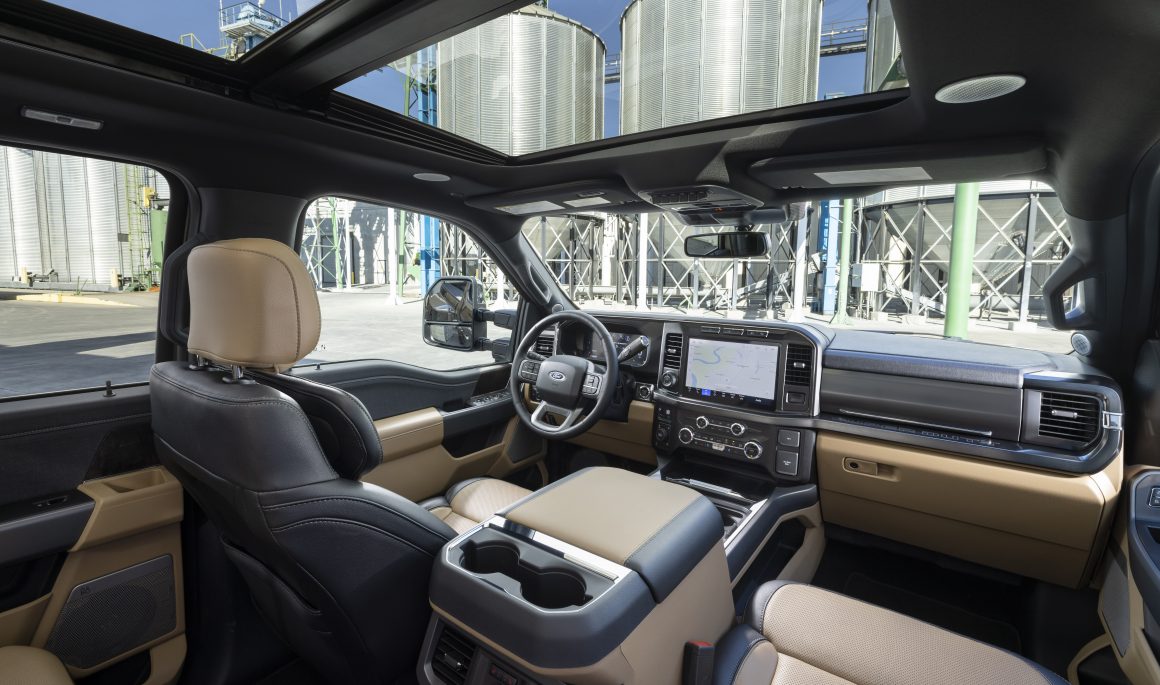 Tech
On the inside, the whole lineup aims to be some of the most advanced work utes on the market. There's clever towing features we love to see. A birds-eye-view camera that shows not only everything around the Ford, but around the trailer as well is fantastic. As is a reverse camera and parking sensors that work even with the tailgate down. That's something 5th wheel caravan owners will appreciate. Pro Trailer Hitch Assist even reverses the Superduty back perfectly onto your tow-ball automatically too.
For towers and tourers alike, Ford have a clever system called Smart Hitch. The system is able to give a fairly accurate reading of how much weight you're loading into your tray in real time. That's perfect for heavy tow-ball weights with big vans, and 4X4ers loading every last bit of kit into the rig. Trailer Navigation will then help you plot a GPS route avoiding low bridges and tight turns depending on the size of your trailer.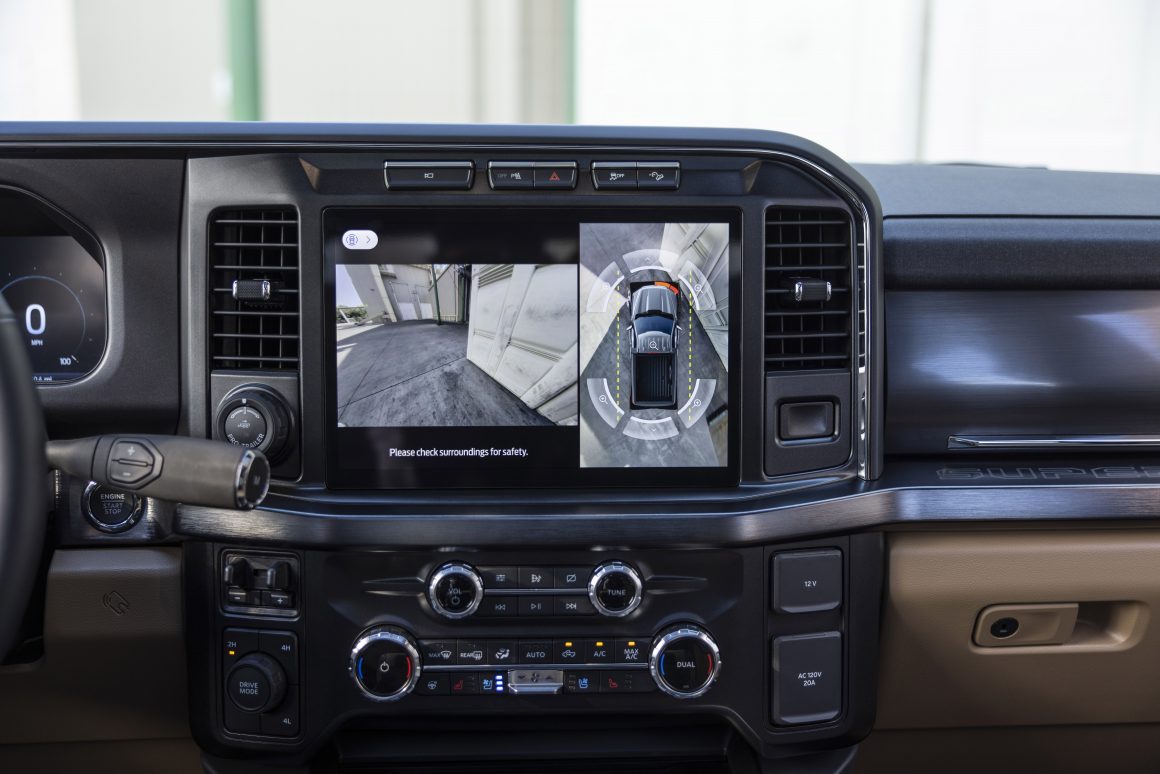 Off the beaten path
The Superduty has a few more tricks up its sleeve to help 4X4ers as well. There's an on-board 2kW power supply, designed to run power tools on the job site, it'll provide plenty of grunt for camp site accessories. The optional Tremor package lets you spec up more aggressive wheel and tyre combos as well as an increase in ground clearance. It might not get the job done for driving the gnarly tracks at Glass house mountains, but it'll be good near stock to take on the Cape.