Making the new TV series of Pat Callinan's 4×4 Adventures, we had ample opportunity to test out a great new piece of kit – the HEMA Navigator 5, newest version of this Australian mapping company's driving/navigation aids.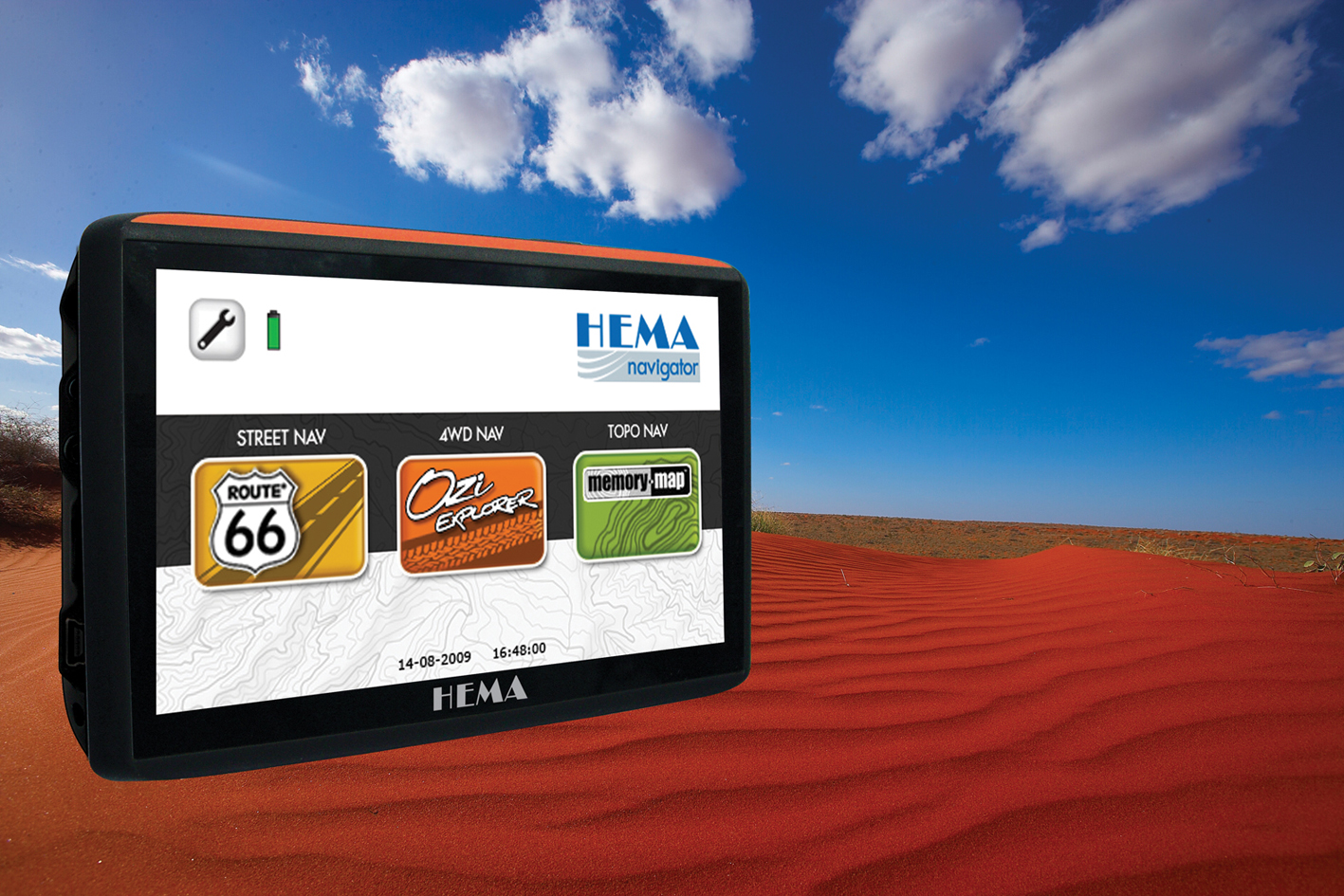 In Australia, the name HEMA is synonymous with maps and mapping equipment.  Now the Queensland-based company has come out with a 127mm widescreen Navigator for on and off-road GPS navigation. Sixty-four channels offer improved GPS location accuracy; the unit has 2GB of on-board memory, plus there's a 4GB microSD card for extra map and data storage. It's Bluetooth, is reversing camera-ready and is preloaded with Hema 4WD and 1:250,000 topo maps.
This great gadget offers three navigation systems in one GPS. First up is a street-nav system, with intelligent voice guidance software. Couple this with OziExplorer, HEMA's 4WD Nav system, and the Topo Nav, and you can go literally anywhere and everywhere. The 4WD Nav system is especially useful. It draws a line showing where you've been, so if you're in particularly featureless country, or country where long distance visibility is crowded out by a maze of very similar-looking vegetation and you become bushed, it's easy to retrace your tracks back into familiar territory.
Coming with a 12 month warranty, carry pouch, 12/24/240V charger, USB cable, rugged windscreen mount and a comprehensive manual, the HEMA Navigator 5 costs $999.00 – great value. You won't even need to ask teenage children how to use this one!