GME XRS: new-tech UHF radio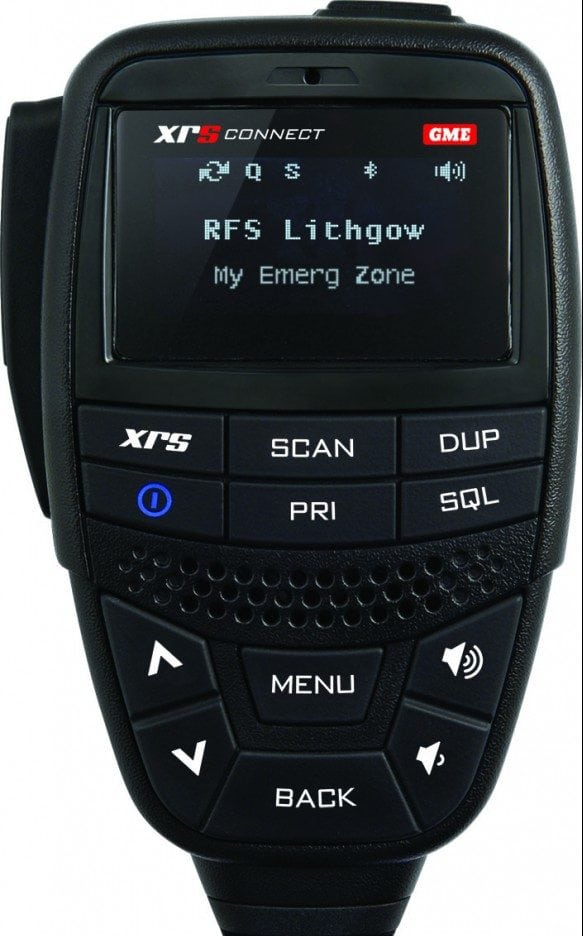 The new GME XRS radio is out, and it's sporting some new technology not seen before in vehicle-mounted UHF radios.
The technology is called GME XRS Connect. Using Bluetooth to connect your radio to your smartphone or PC, you have the ability to control and program your UHF radio much more acutely and easily. It runs through an app, which is available on Google Play or the App Store. If you want it for your PC, you can download it directly from the GME website.
For us, one of the coolest things about this new technology is the ability to create and personalise scan lists from over 20,000 pre-loaded frequencies. Depending on your location, GPS technology can automatically set the radio to scan for local authority frequencies, as well.
That scanning by the way, has been given a royal kick up the backside, as well. GME say that the XRS high-speed scanning is more than twice as fast as any other radio on the market.
The display is a new OLED (organic light-emitting diode) one from GME, and is another first for UHF radios. Along with the new display, the handpiece also sports a front-facing 2-watt speaker and professional-grade microphone.
The XRS-370C RRP is $579.00
For more information, go to www.gme.net.au