Hema have just announced a brand-new navigator, called the Hema HX-1 Navigator. It's a new, slick-looking unit, which boasts more powerful internals and a few new features over the older HN7.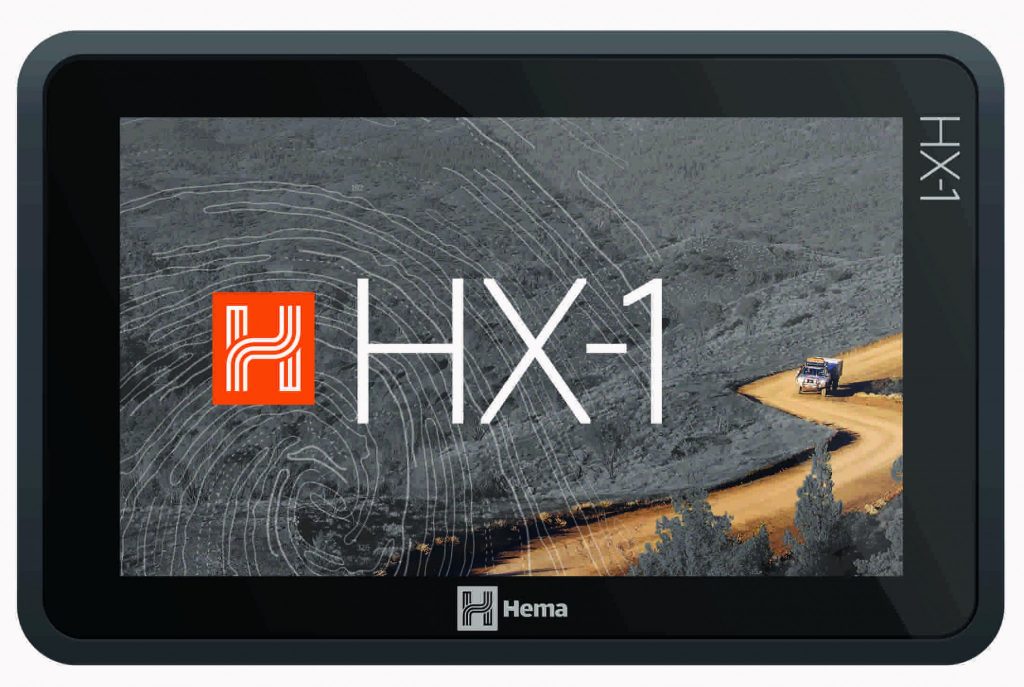 Of course, the best thing about this unit is the maps. over 1.2 million kilometres of bitumen-free 4WD nirvana is contained within the Hema HX-1, which we think is the gold standard for 4WD mapping in Australia.
One big addition on the Hema HX-1 is the addition of a camera. This means you can log your tracks, waypoints and POIs from one device, as well as take geotagged pictures along the way. There's more powerful electrickery inside the unit, and the 7″ display is protected by tempered glass for good durability.
The Hema HX-1 is quite powerful for your day-to-day use, as well. Street navigation, with turn-by-turn voice directions for both Australia and New Zealand are available through 'Drive Mode'. When the bitumen disappears in the the rear-view mirror, flick across to 'Explore Mode' for 4WD navigation.
It looks really promising, and we can't wait to test it out in the field. The $699 asking price is the same as the now-usurped HN7, despite the increase in features and power. We have used the HN7 extensively throughout Australia over the past few years, and have always been impressed with their performance. Hema's offroading maps have always been on point, and the increase in processor power will make for a more seamles experience with the new HX-1.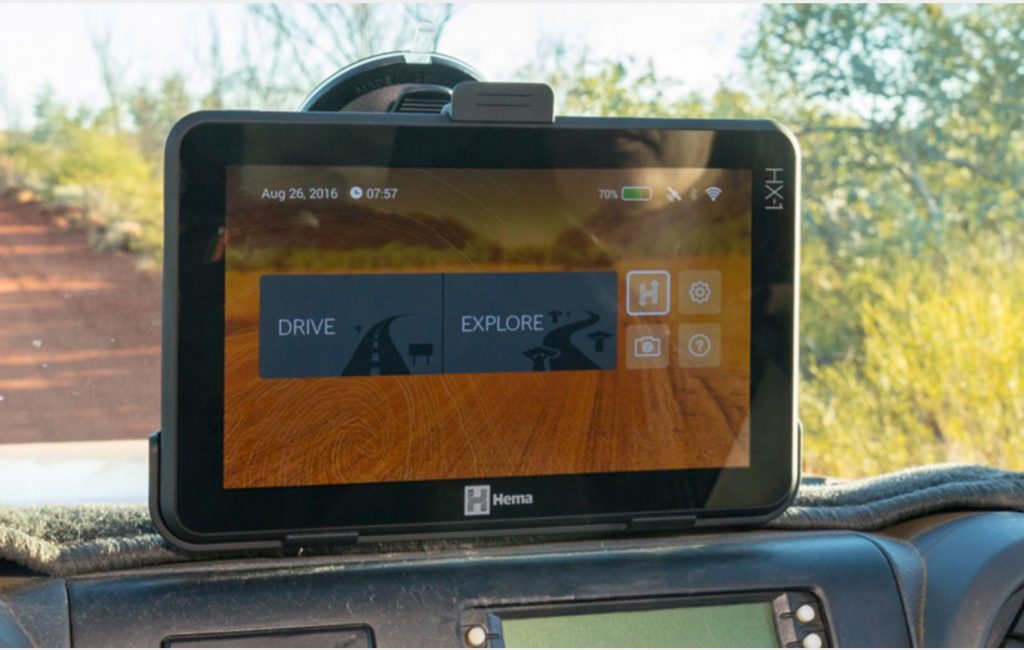 The Specs:
7-inch multi-touch, 1024×600 pixel display, which is reinforced with a tempered glass
5,000mAh battery, up to 6 hours life without charge.
5-megapixel camera, with geotagging and video (480p, 15fps) ability
Wi-Fi connectivity – download and share tracks and routes
45,000+ Hema, Caravan & Camps Australia Wide POI
40,000+ Hema-verified points of interest
Price: Hema HX-1 Navigator: $699
The HX-1 isn't available yet, but you can pre-order a unit from the Hema website.
For more information: www.hemamaps.com/navigate/hx-1