Toyota have just released information on the new HiLux face-lift. The new face-lift designed front end has been taken from the HiLux Rogue that was released earlier in the year.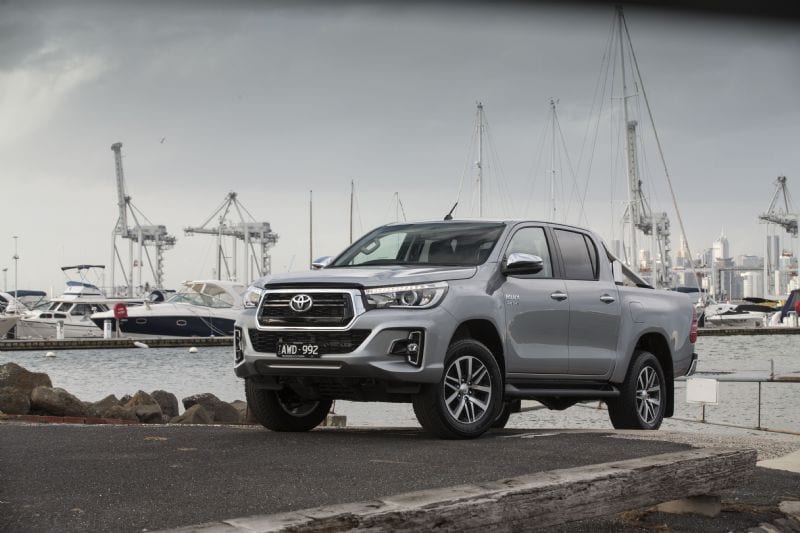 The design comes from Aussie designers, and will be fitted to the SR and SR5 models, in dual-cab and extra-cab variants. The more aggressive front is also matched with DPF changes, as well as slightly better fuel economy in automatic models. The SR5 gains LED headlights and fog lights, where the SR model gets a set of halogen fog lights as standard.
Toyota Australia's vice president sales and marketing Sean Hanley said the fact that the same face now adorns HiLux SR and SR5 models sold in Australia, and the equivalent Thai models, was a testament to the talent of the Port Melbourne, Australia, design team.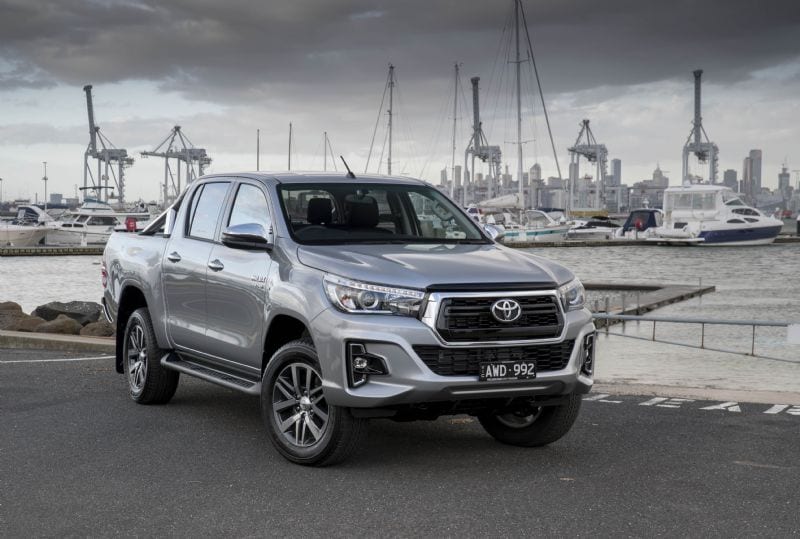 "When we styled the Rogue, we knew it was the right design for the growing top-end recreational ute market and our faith in that has now been borne out with the same face adopted on SR and SR5 HiLux models. The ute market has clearly shifted in the past decade and as Australia's best-selling vehicle, HiLux now offers a more contemporary, bold and refined style to go with its 'unbreakable' reputation," he said.
On the Diesel Particulate Filter front, there has been concern with the DPF burn-off, when the vehicle was driven over short distances. In previous DPF models, the ECU would trigger a burn off when the vehicle was driven for a long time at high speed, however with more and more HiLuxes being owned within cities, in some cases, the HiLux wouldn't reach a level of temperature for the DPF burn-off to initiate. There is now the ability for the driver to manually trigger a DPF burn-off, after a warning is given to the driver.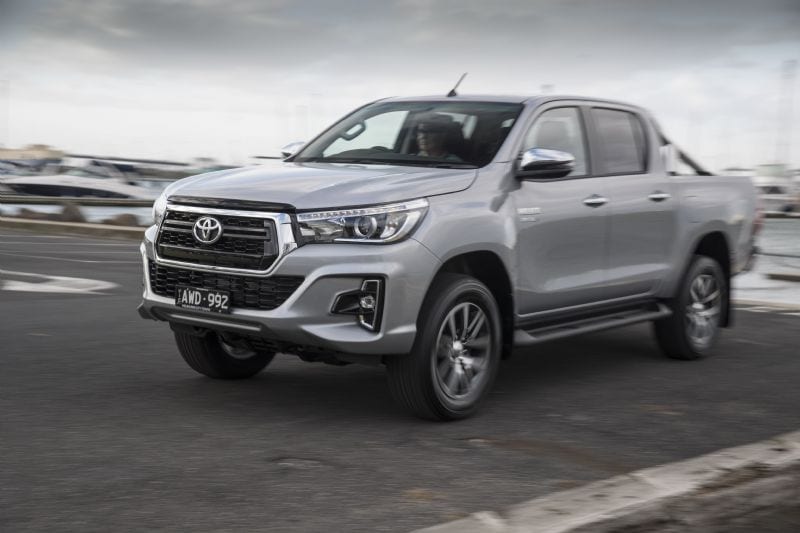 Fuel economy on the HiLux has decreased 0.1L/100km to 8.4L/100km across all 4X4 automatic SR & SR5 models, and CO2 emissions to 220g/km.
Interestingly however, within the press release for the recent face-lifted models, no mention was made by Toyota about any forthcoming or included fix for the dust ingress past the air filter assembly.