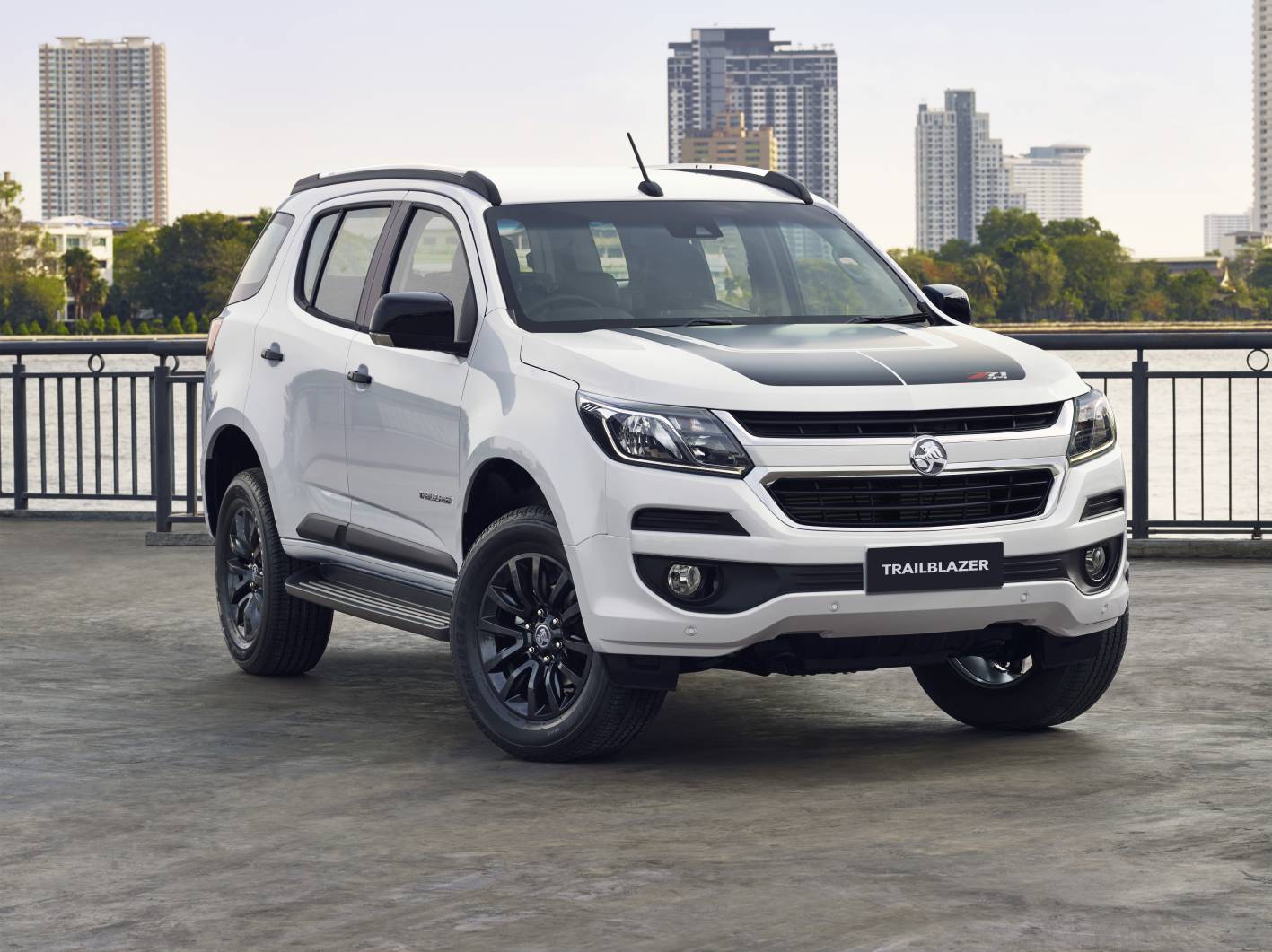 Holden have just announced a Trailblazer Z71 wagon, which will sit atop the LTZ specification.
It follows the lead of the Holden Colorado Z71, with black finishes and decals, for a racy appearance. The biggest visual change comes from black 18″ alloys that are flogged from the Colorado ute, as part of the 'black-pack' package.  Other changes include:
18-inch painted alloy wheels (from Z71 pickup)
Black Body Side Mouldings
Black Belt Line Mouldings
Black Mirrors
Black Door handles
Gloss black B-Pillar appliques
Z71 Hood Decals
Z71 Head Rest Embroidery
Z71 Floor Mats
Dear, dear, Holden. It's a bonnet, not a hood.
So, aside from the black wheels and exterior details, you score embroidered seats and floor mats, and that's about it. The engine is the same (147kW @3,600rpm, 500Nm @ 2,000rpm), as well as the six-speed automatic gearbox and 5-link rear end. It's available in look-at-me Summit Red and Absolute White, or spend another $550 for Satin Steel Grey or Mineral Black. The White, I reckon, actually looks pretty sharp.
Click here to buy Issue 027 of Pat Callinan's 4X4 Adventures, which has a full review of the Trailblazer LTZ.
There are only 400 of the Trailblazer LTZ available initially, from June 2017. Seeing as they have shifted 982 units so far this year, they shouldn't have too much trouble getting rid of this flash new model by the year's end.
The Trailblazer Z71 commands a $1,000 premium over the LTZ, taking the price up to $53,490.