Are we there yet? It's the question we all dread because once it starts, it doesn't stop until you get there. Yes, keeping kids happy on a road trip is a fine art. It's not just about saving your sanity though, a distracted driver is an unsafe driver so the less time spent refereeing arguments and looking into the rearview mirror, the better.
Tried and tested ways to keep the kids happy on a road trip
Geocache the boredom away
If you've never heard of Geocaching before, you're in for a treat because it's fun for both kids and adults. Geocaching is the world's largest treasure hunting game and involves a small container hidden for players to find. The container is real (unlike catching Pokemon) and some even contain a treasure, usually a small trinket that you can keep and swap out for one of your own. There are over three million geocaches hidden all over the world spread over 191 countries, including Antarctica.
The best part? It's free to play! download the Geocaching app to get started.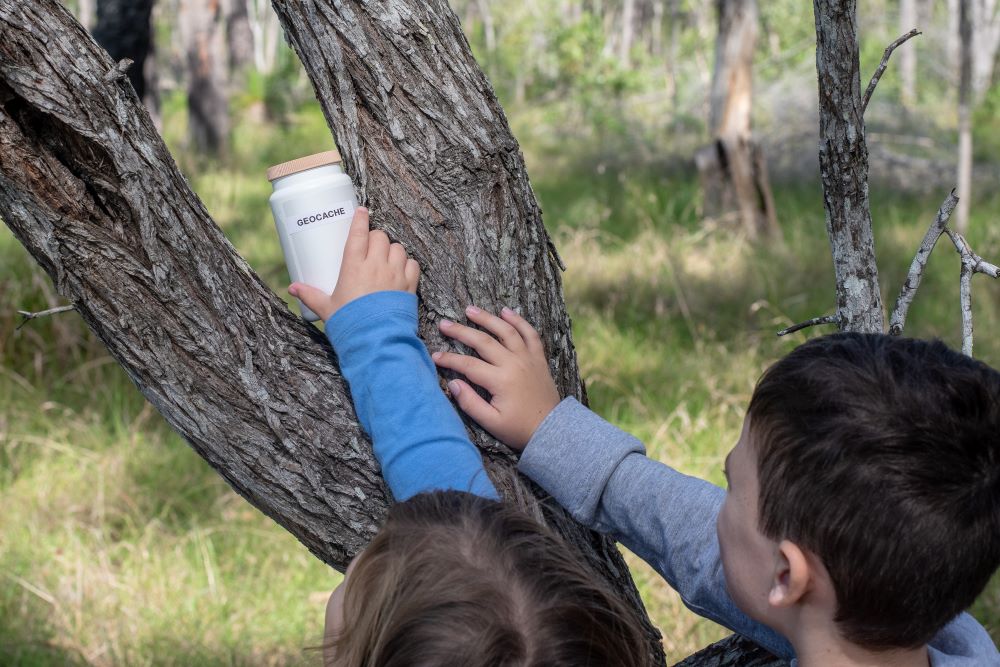 Give in to screen time
It goes without saying that anything portable with a screen is your best friend when it comes to keeping kids happy on a road trip. Regardless of whether your screen of choice is a phone, tablet or Nintendo Switch, you're going to need to consider two important things, power and internet connectivity. At some point, you will need to recharge those devices and if you plan to go offline, make sure to download a few movies first.
Dish out the snacks but don't go overboard
Keep a swag of 'quiet biscuits' ready to go for when the kids get hangry (hungry = angry). Don't go overboard though. Chips and lollies are fun until someone eats too many and vomits all over the back of the car. Make sure to offer a lot of healthy options as well!
Tell the truth about how much further it is
If it's going to be another four hours before you reach the final destination, just tell the truth. Yes, they will whinge but it allows them to deal with it and find suitable ways to occupy themselves like watching a movie. If you tell them it's not much longer, they are only going to get upset and frustrated when 'soon' doesn't come.
Get off the beaten track
Obviously driving off-road is a heck of a lot more fun than long hours on the asphalt. Ditch the safe caravan route and take the back road, ensuring the journey there is just as big an adventure as the destination itself.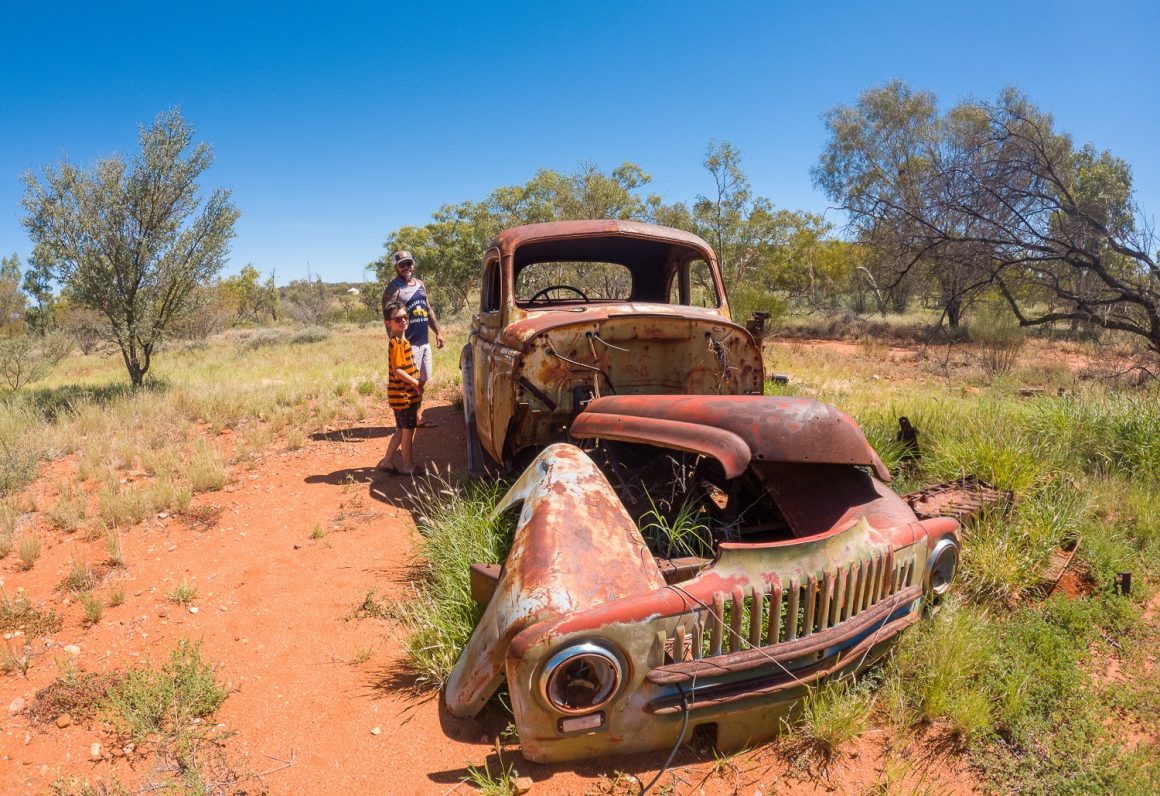 Take breaks but when you do, stop at a park
It's good practice and much safer if you take breaks but when you do, try to pull up next to a park or playground. This way they can let loose and move their bodies a bit. We all know how important that is for happy kids.
Separate the kids with a small basket of toys
If you know your kids will eventually start arguing just because they're breathing the same air, pop a small basket of toys between them. This gives them some space to keep their hands to themselves and of course, the toys keep their hands busy. Fill it with age-appropriate toys and include a few fiddle items like fidget spinners and pop-its.
Create a road trip movie
Let the kids loose with a GoPro or phone and give them the very important job of making a road trip movie just like their favourite YouTuber.
Make a family-friendly playlist
Everyone likes to rock out in the car but if the tunes that are cranking aren't to everyone's liking, the party just won't get started. Try to make a playlist beforehand with songs that everyone can enjoy. Better yet, get the kids to create the playlist. Just make sure to give them a list of the songs you like as well.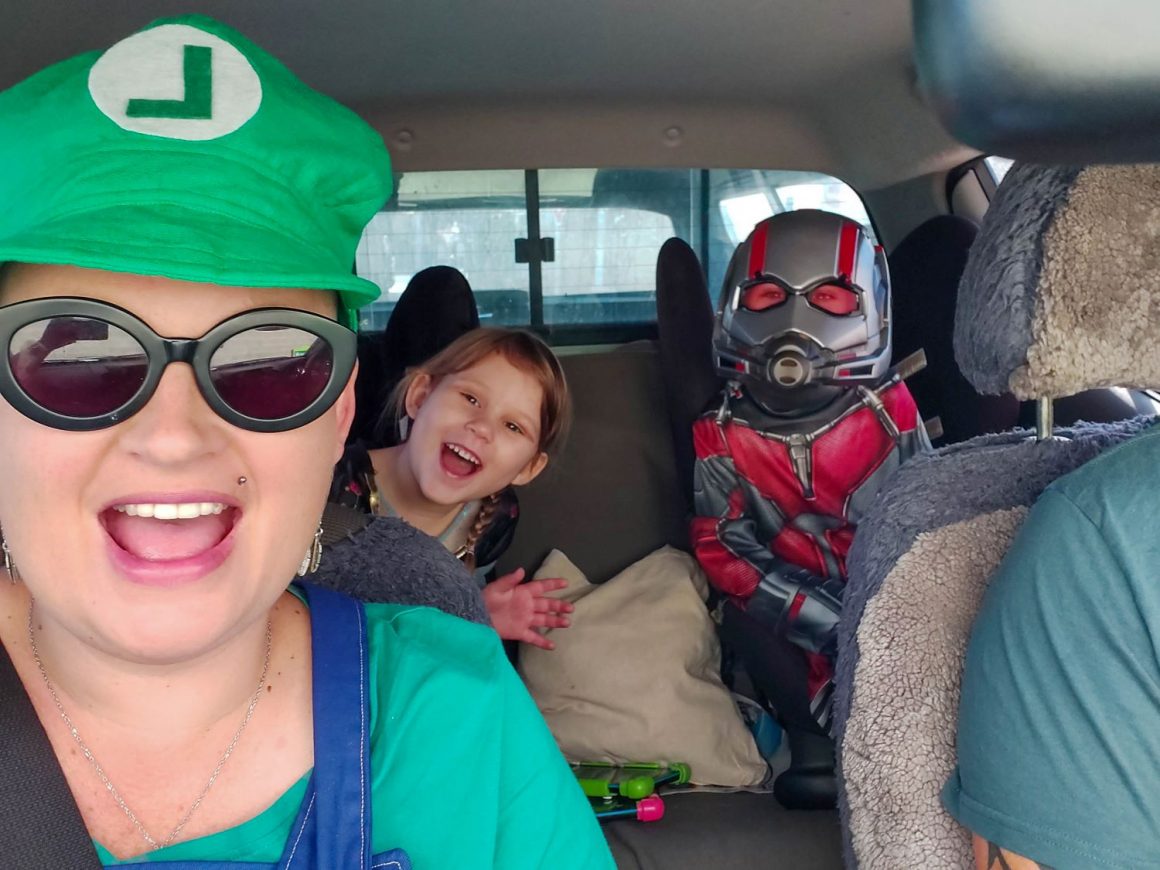 Let them have a say
Another tried and tested way to keep the kids happy on a road trip is by letting them make some decisions about the itinerary. Everyone likes to feel heard and included and if you can let them choose some of the activities and stops in the planning process, you've got a winner. Also, you can bribe them with said activity if they start to play up in the back!
Listen to audiobooks
Audiobooks and headphones, need I say more?
Be prepared for illness
Last but not least, prepare yourself for illness. A child that suffers from motion sickness is not a happy child and it's not fun for everyone involved when someone throws up in a confined space. Pack travel sickness tablets (or your usual remedies) as well as sick bags and wet wipes.