Here are all the tips and tricks you need to reverse your caravan like a pro.
There's a whole host of fun games you can play when you're out adventuring. One of my favourites is placing bets on how many attempts it'll take old mate reversing his van to get it into position. There are bonus points involved if it's a couple, and someone can correctly guess how long it'll be before their reversing antics end in an argument.
While it's a fun game to play, it's likely not as fun to be the person having bets placed on them. So let's discuss how to back your van or trailer up with ease and avoid becoming the campsite laughingstock.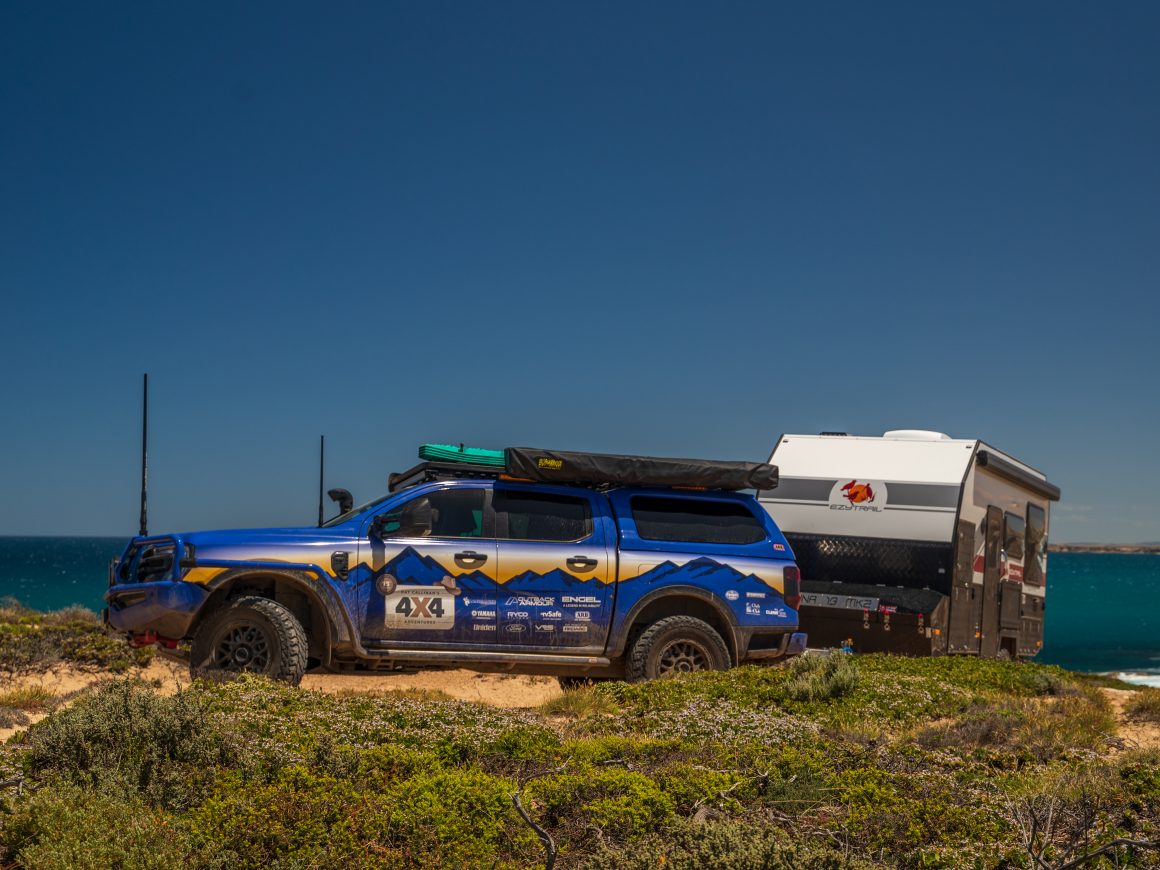 Before following the steps below, it's crucial you get to know what you're towing. And I don't mean asking it how its day has been and where it grew up. Head out to a wide open space, and get a feel for how it handles going backwards. Knowing how your trailer behaves while reversing means, you can factor it into all future situations. 
The fundamentals
The important thing to remember when reversing is; the trailer will turn the opposite way to the direction in which you turned the wheel. So, left is right, right is left. Up and down stay the same, and nothing is black and white unless you're reading a newspaper while you do it. Which you shouldn't be.
Reverse to the right where possible
You're probably wondering why the direction you reverse matters, but hear me out. If you're reversing your van or trailer to the right, you have better rear-corner visibility. However, reversing to the left and attempting to gain the same visibility can be demanding as you sit on the vehicle's right. Of course, it should go without saying that the opposite is true for our international readers in left-hand drive vehicles.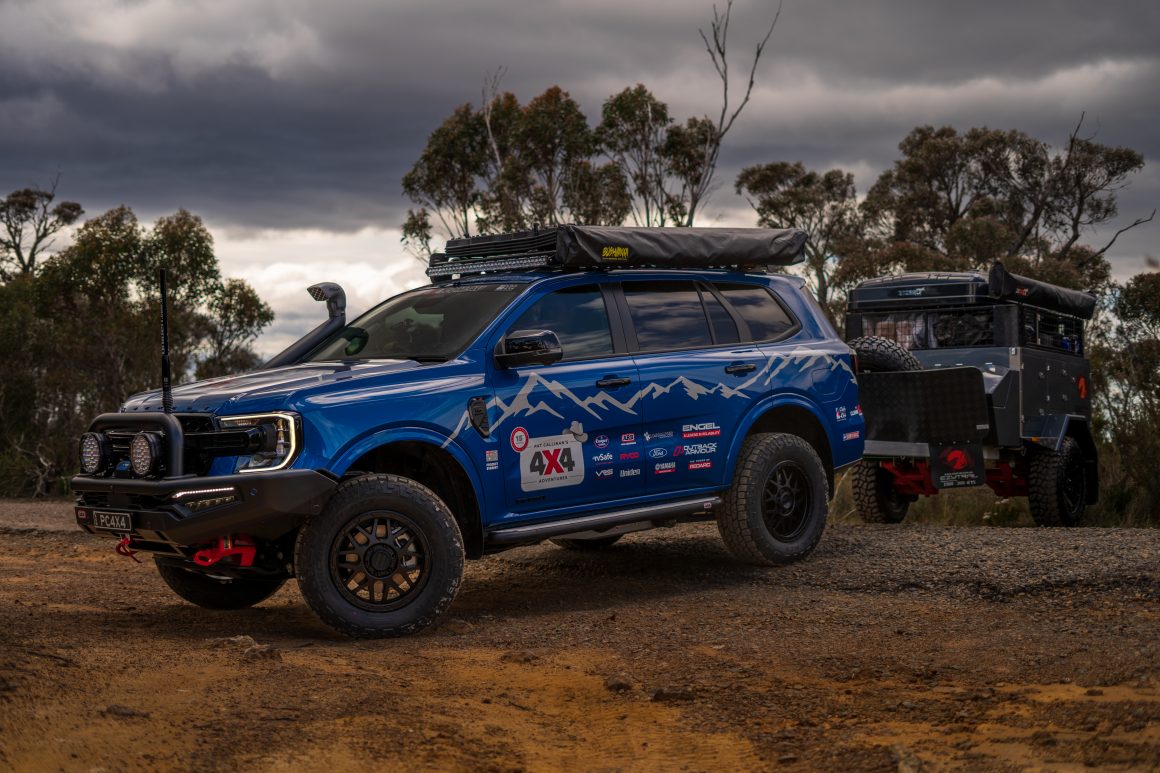 Come up with a plan
In the same way, you'd jump out of your vehicle to walk a challenging track before you drive it; it's a good idea to take a look at where you're planning on reversing. You'll need to come up with a plan before you shift gears. Again, remember to consider critical factors. This includes the height of your van, where your awning is and how much room you may need for any slide-outs to be effectively utilised.
Communication is key
It sounds like a cheesy one-liner from a marriage counsellor, but it's sound advice. Effective communication will save your vehicle from panel damage and possibly your marriage. Grab yourself a quality set of two-ways, such as the Uniden XTRAK 50s and keep them in the glove box. Once you've got them, you'll be surprised by how much you use them. They're perfect for a spotter to carry and a helpful tool when it comes to receiving clear instructions while reversing.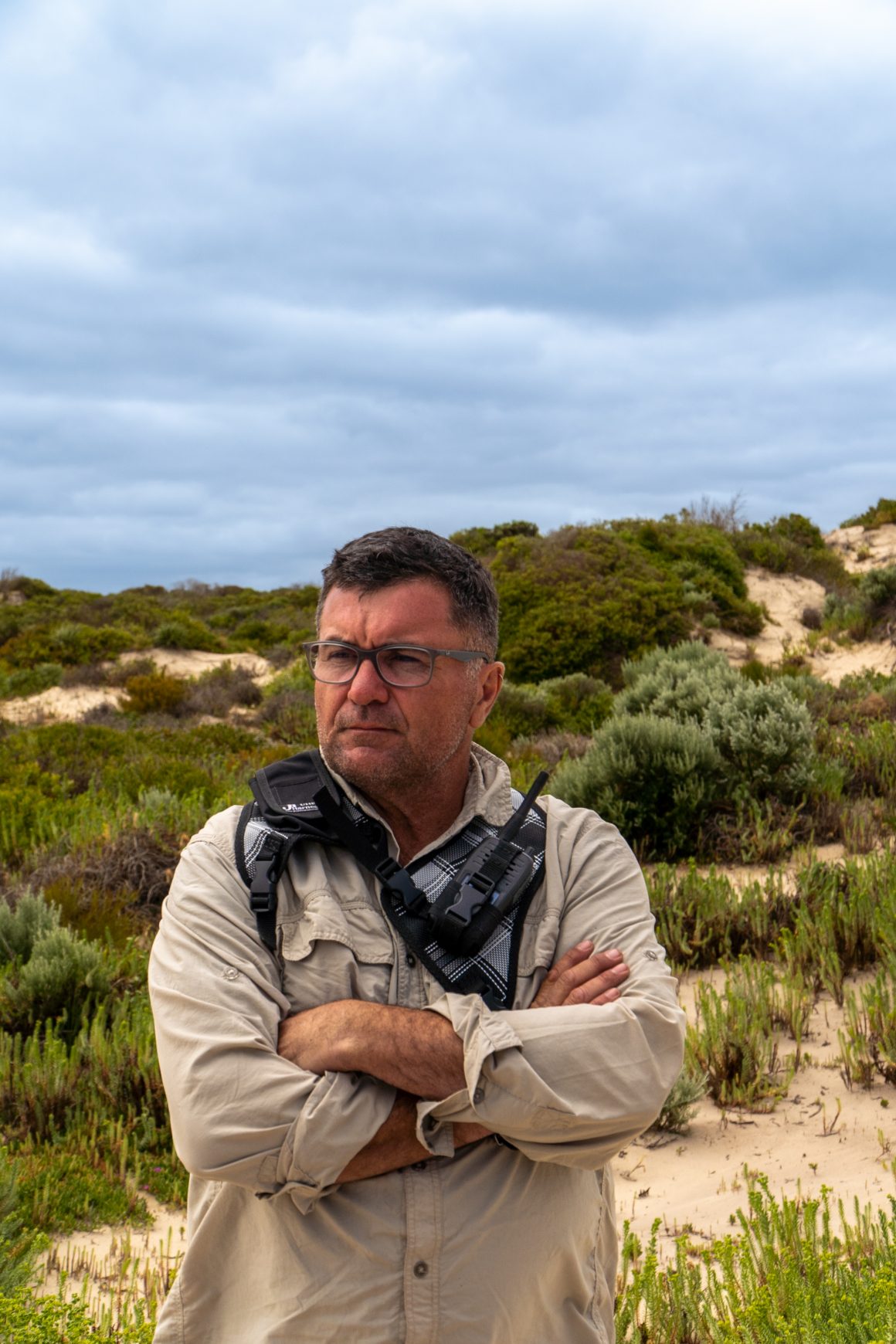 No one will judge you
Sure, they might laugh. But no one will judge you for having a passenger get out and letting you know where to steer. At the end of the day, there's been plenty of tragic accidents involving reversing vehicles and pedestrians. You're backing up a lethal weapon and the chances are, you can't see much of where you're going. Save your panels from damage and potentially a life while you're at it by getting someone to give you a spot. If you haven't received instructions or comms are lost, simply stop and wait until you get the all-clear before you proceed. PS: no one will judge you if you need to drive forward, straighten up and re-attempt the manoeuvre either.
My secrets to success
Reversing in a straight line
I learnt this years ago when I was reversing a half-a-million-dollar boat down a dodgy ramp. the knowledge never left me. In fact, it's been the single biggest game changer in my reversing career. Now I'm going to share it with you.
With your mirrors suitably adjusted, place one hand at the 12 o'clock position on the top of your steering wheel and grip it. As you slowly reverse, simply grasp and turn the wheel towards whichever mirror you're seeing the most amount of your caravan or trailer in. Continue doing this from left to right until your trailer is where you want it to be.
This technique will force your trailer to track in a straight line behind you. You'll quickly realise that unlike driving forwards in a straight line, reversing in a straight line takes a truckload of small wheel movements from left to right.
Reversing around a corner
Reversing around a corner, also known as the point at which you start to wonder why you ever thought towing was a good idea, isn't as hard as you think! First, steer your trailer to the point where it's on the correct trajectory. Then straighten up your vehicle's wheels and follow the trailer around the bend. Minute steering adjustments can be made if you start heading off your intended course.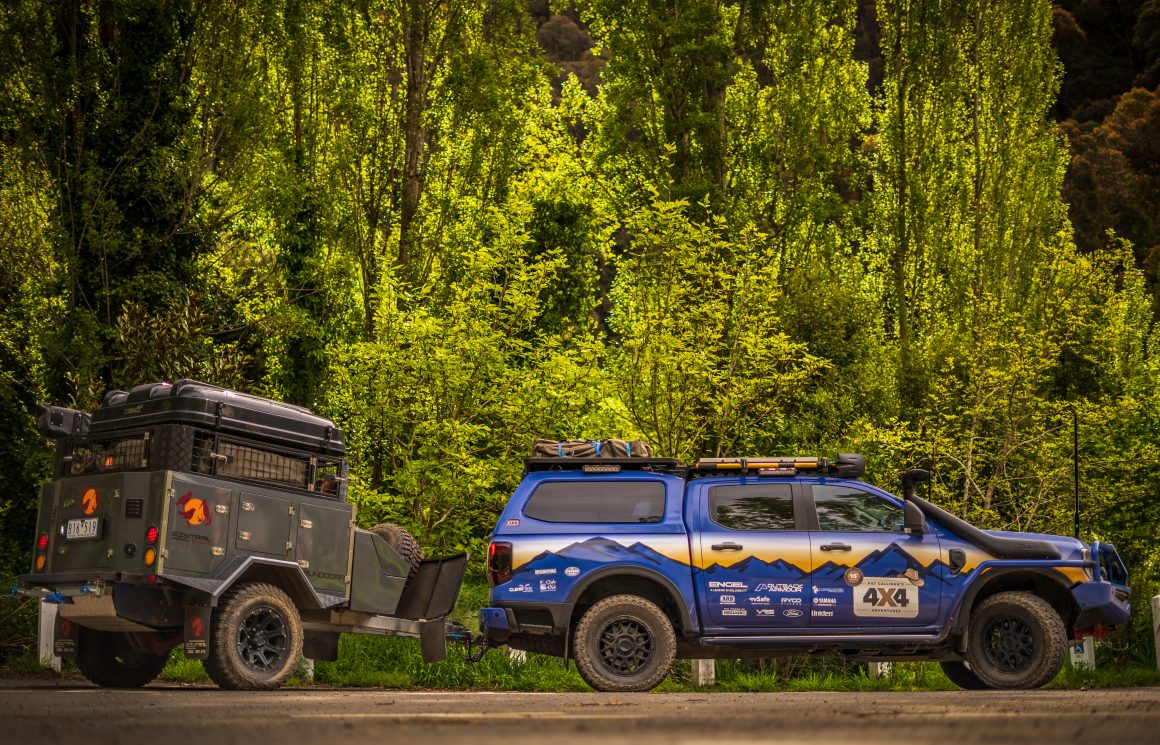 Mods that'll make your life easier
Investing in a set of quality towing mirrors will make your life on the road immeasurably more enjoyable, but they aren't just useful when you're using your forward gears. Engage reverse, and you'll be more thankful than ever that you bought them.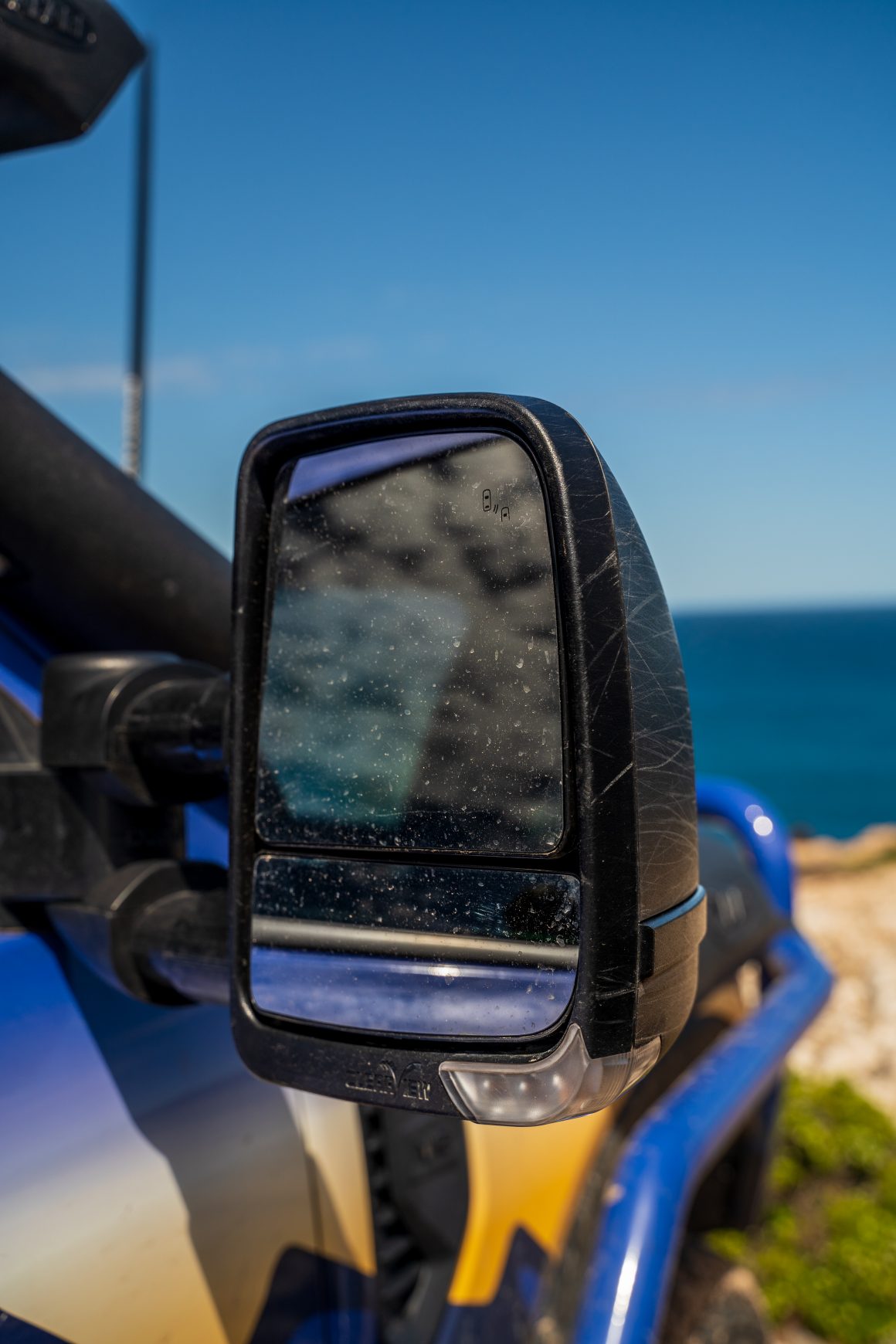 While there are a few different options on the market, it's hard to find ones better than those made by Clearview. Their party piece is a large 1:1 mirror that accurately depicts true distances while you reverse, letting you know precisely what's happening behind you.
They also offer power fold-in and out modes, compact variants and two stages of telescopic adjustability that provide three different driving positions to choose from. They're a no-brainer when it comes to deciding what brand of tow mirrors to buy. We recently put Clearview's Next Generation towing mirrors to the test as we drove from East to West across Australia and absolutely love them!

Shop Clearview here: https://www.clearviewaccessories.com.au/nextgen-towing-mirrors/
Looking for more helpful tips that'll make towing easier? Check out RVSafe.com.au today!