If there's one thing that gets the heart pumping for any 4X4 enthusiast, it's a good water crossing. There's something exhilarating about conquering a body of water in your trusty rig. But, as fun as it can be, water crossings can also be treacherous if you don't tackle them right. So, we thought we'd chuck together a few tips and tricks to help you make a splash – in a good way!
Do a recon
Before you even think about diving in, hop out of the cab and take a squiz at the crossing. By that, we mean checking the depth, flow rate, and possible obstacles. A sturdy stick or rod can be handy for this, especially in colder months. You don't want to get a surprise midway, like discovering a massive boulder or a hole that swallows your tyre.
Air down and gear up
The idea is to float over the river's soft base, not cut through it. Lowering your tyre pressure increases the footprint of your tyres, allowing for better flotation on the muddy river bottoms. As for the gear, choose one that's low and steady that won't cough and splutter if you slow down, but won't have you reaching for the next gear either. Usually, 2nd in low range works a treat. You want a consistent speed, not a mad dash.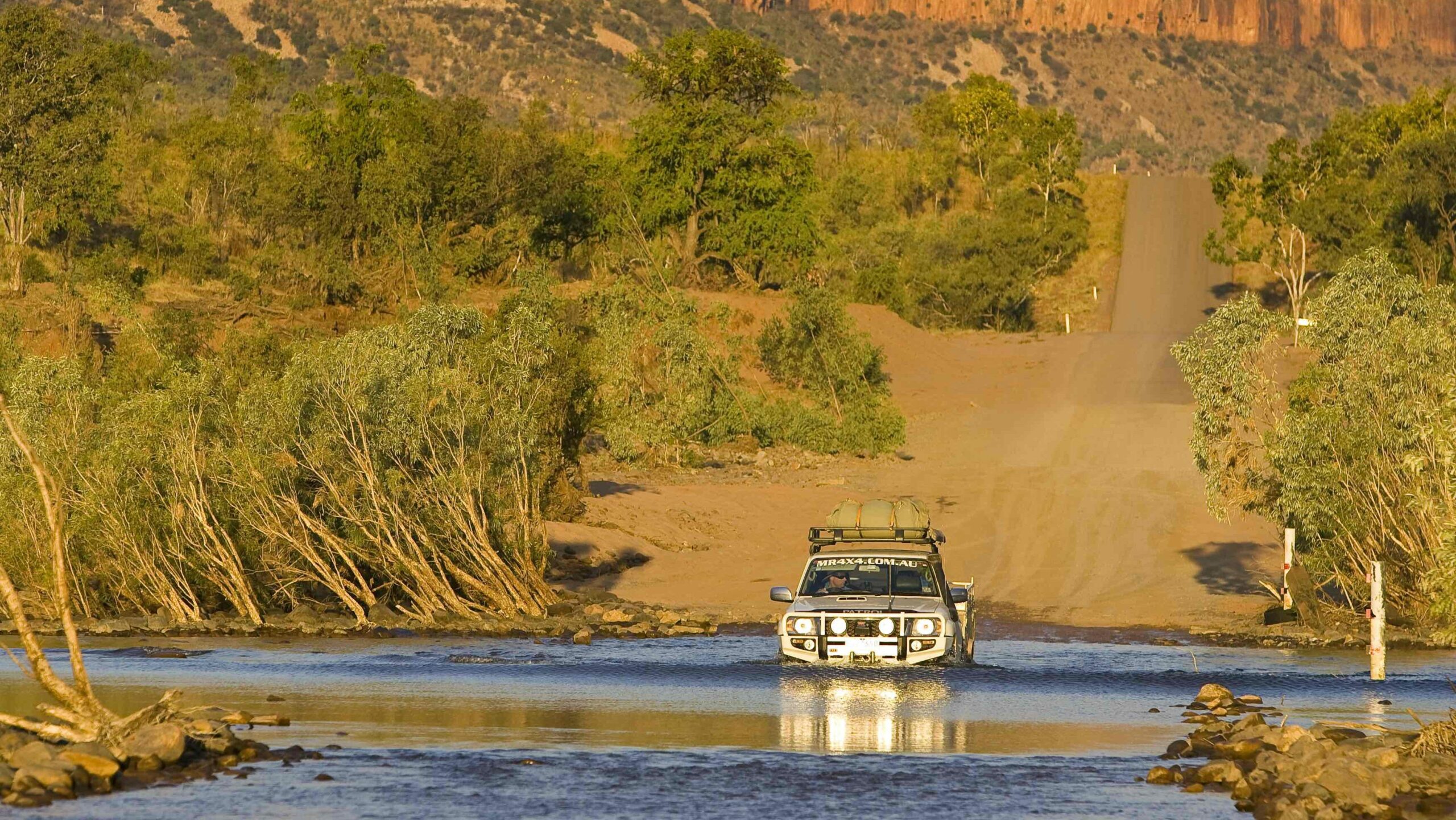 Waterproof your electrics
This is one that used to be gospel not that long ago but now seems to be all but forgotten. A bit of prep goes a long way. Consider waterproofing your electrics or at least raising them higher in the engine bay. If you've got a modern rig that's getting a little older it's worth eyeing off the connections and making sure any aftermarket wiring is high and dry too. The last thing you want is to stall mid-crossing up the Cape because an injector plug wasn't fully seated.
Make some waves
Once you enter the water, you want to create a bow wave. This pushes the water in front of your vehicle, essentially creating a little pocket of lower water level behind it. This helps to keep the water out of your engine bay and lets you glide smoothly. Your thermo fan will thank you for it, as will any electronics in the engine bay.
Keep the revs up
As you go through, you'll want to keep those revs steady. It'll not only keep momentum on your side but it'll also prevent water from entering your exhaust. If you need to stop for some reason, do not – and we mean DO NOT – turn off your engine. If you do, water might rush back into your exhaust, leading to all sorts of drama. It'd be best if your new high-flow turbo didn't get a taste of Nolan's Brook.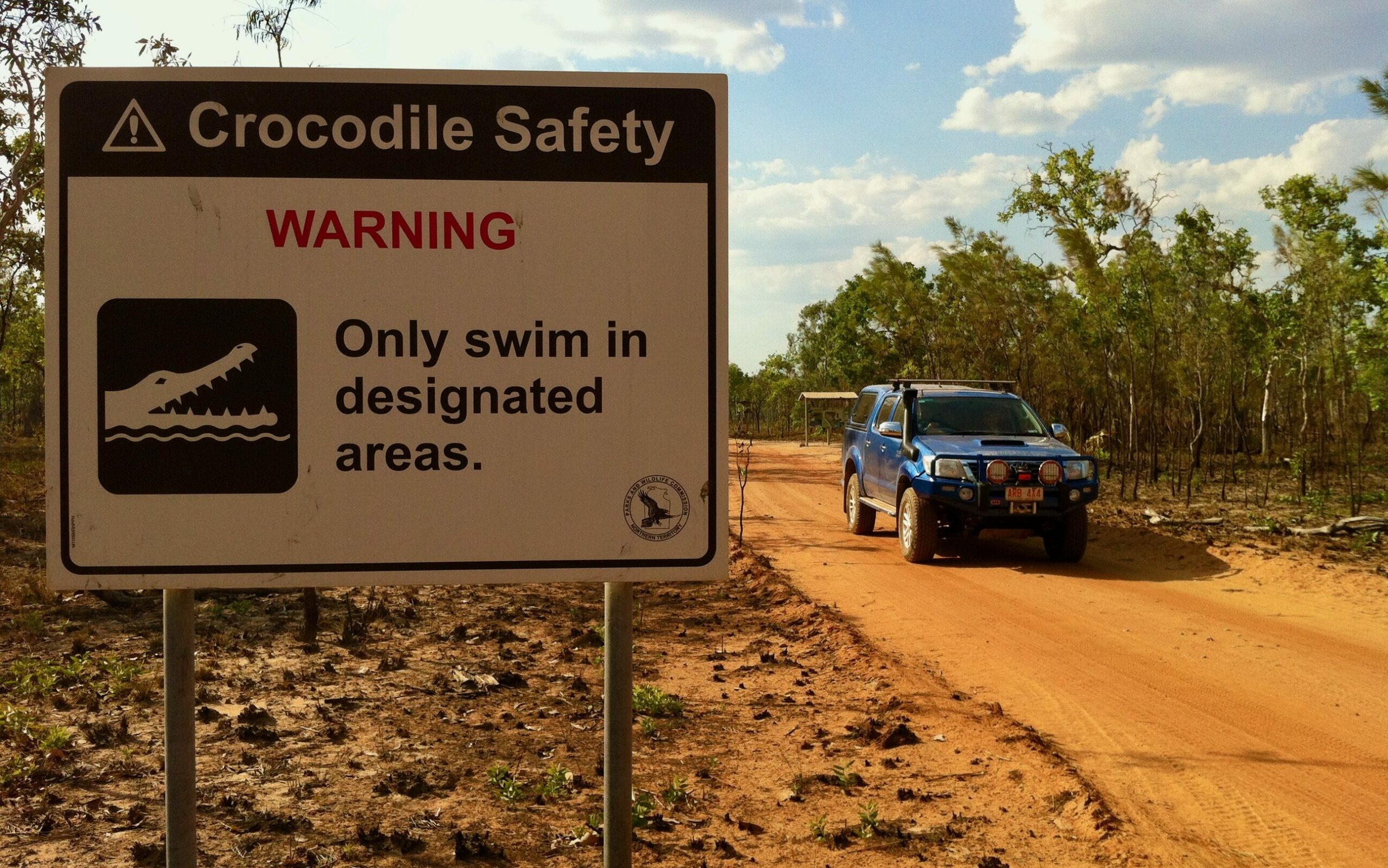 Watch your wake
When you've made it halfway through and everything seems smooth, don't get complacent. Remember, the water you've displaced with your bow wave has to go somewhere. As you near the end of your crossing, that water might catch up and flood your tail end. So, keep an eye out and adjust your speed accordingly. Don't go letting the kids jump out as soon as your front tyres hit solid ground.
Dry off
Once you're on the other side, give yourself a pat on the back, then take a moment to let your vehicle dry off. This means lightly applying the brakes a few times to get rid of excess water and checking your fluids and air filter. It's always good to make sure you haven't sucked up any unwanted H2O. It'll have the benefit of minimising erosion on the river bank too. By letting the water drain straight back into the river you won't be softening up the exit track any more than you need to.
Snorkels, not just for good looks
Consider investing in a snorkel. In recent years they've boomed in popularity for their dust minimising abilities, but they're still an absolute must have for any river crossing. Even if you've got a flash new rig with an 800mm wading depth, that 600mm river crossing you're doing can quickly lead to strife if your front end dips into a 300mm hole you didn't spot.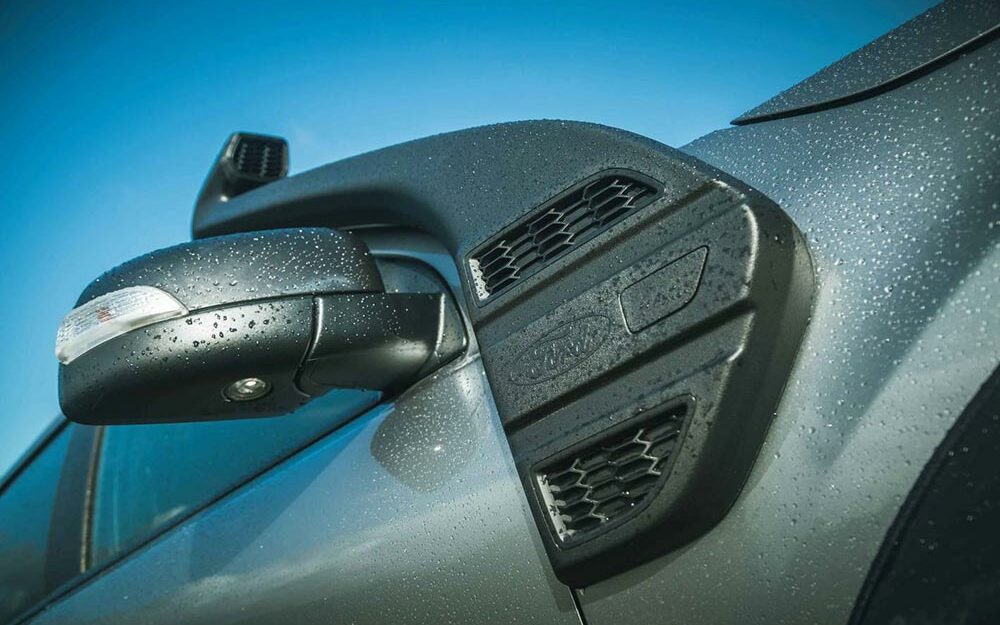 Travel with mates
We don't know about you, but everything adventure is better with mates. Plus, if you do run into any trouble, you've got someone to pull you out of the muck ready and waiting with a tow strap and a few laughs. And hey, if all goes well, you've got someone to back up your wild claims bout the deepest river crossing of all time you both effortlessly tackled.
Respect the environment
Last but not least, always remember that we're visitors in nature. Stick to established crossing points, avoid tearing up riverbeds, and always follow the "Leave No Trace" principle. Keep Australia beautiful for the next adventure.
In conclusion, water crossings are an absolute blast when tackled with respect and a bit of know-how. With these tips in your back pocket, we reckon you'll be more than ready to take on the wet stuff. Just remember, while confidence is key, overconfidence can sink you (literally!). Always be prepared, and never be afraid to turn back if things look dicey.