HSV Walkinshaw Colorado Wildfire: What we kinda know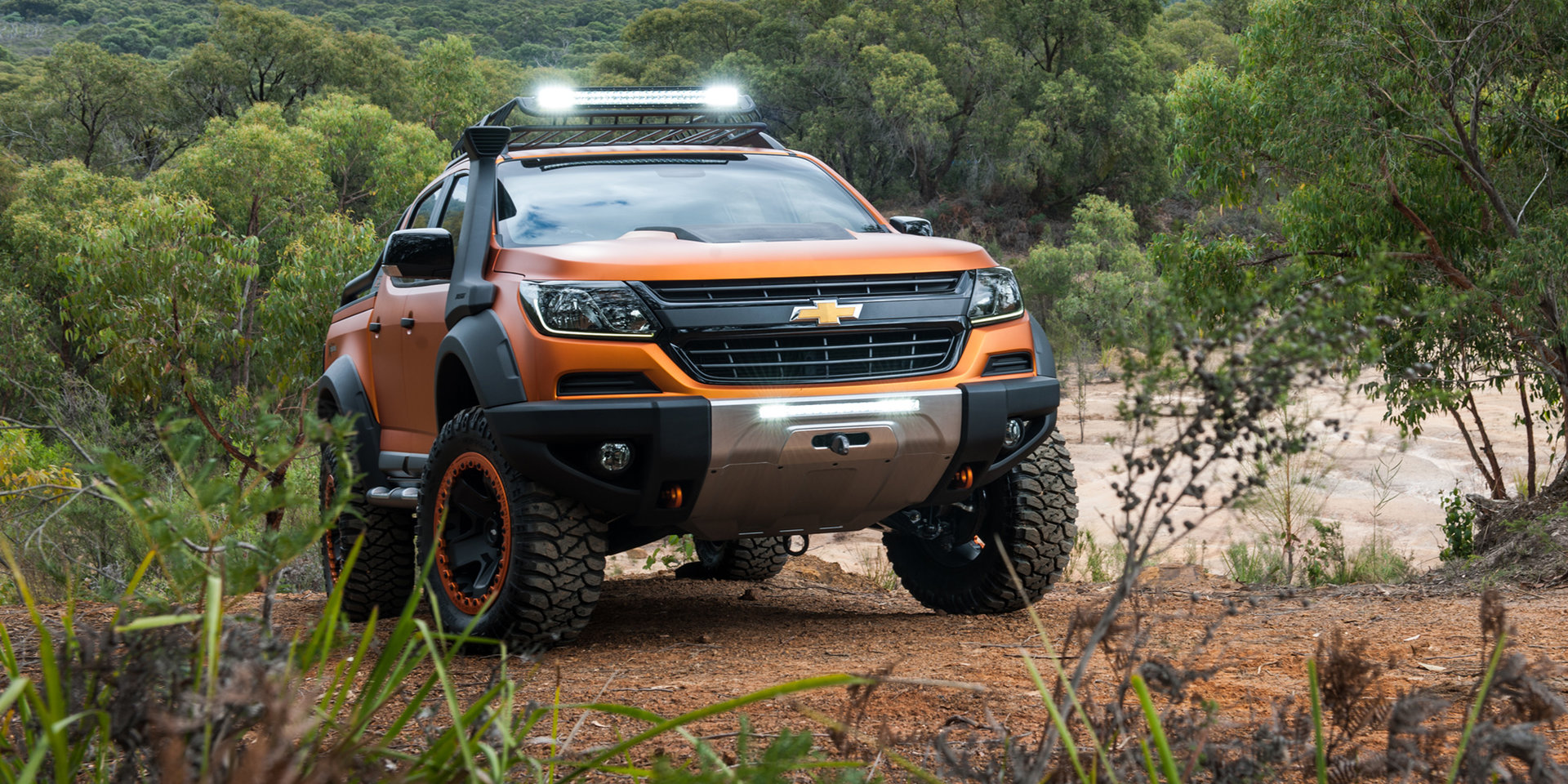 The internet is absolutely rife with rumours, thoughts, hopes and dreams on a performance based dual cab ute from Holden at the moment. Dubbed the Colorado Wildfire, we thought it was time we tried to makes heads or tails of the source-less articles, write ups, and 'artists impressions' getting around the internet, and what's actually coming on the December 8.
A few things that are looking pretty likely.
HSV Sticker / bumper pack: At this stage, with the announcement slated in for Midnight Thursday night, we're expecting to see an HSV / Walkinshaw Colorado with a sticker and aesthetic pack, similar to what the TRD HiLux already is. 
Suspension modifications: There is an expectation that the Colorado will have changed up spring rates, reducing the 1 tonne payload for more "control and suppleness", according to 4X4 Australia – which will "give it Trophy Truck off-road toughness"… without the awesome width, height, power, and general cool-as-hell looks.
Interior touch ups: We may well see some aesthetic additions to the interior and infotainment system. The stereo was woefully under-powered when it was released – they may well be looking at an update?
Somethings maybe for the future but probably not this time round.
A 3.0L V6 Twin Turbo petrol engine (not this time): There has been a huge amount of speculation that the 3.0L v6 out of the US Cadillac (with a rather stupid 313kW and 583Nm of torque) has been successfully shoehorned into the Australian Colorado frame. Wheels Mag appears to have been the first to mention this, however we've still not seen any source or leaks confirming or even hinting at it. Gary Beer, Walkinshaw Performance General Manager did go so far as to say he wont be discussing it until something is actually released. And don't expect it this Thursday night at midnight.
Brake upgrades: Walkinshaw Racing are expected to supply AP Racing Brakes to the Colorado Wildfire to add stopping power to counteract the 313kW TT V6. There's the possibility that they will also have bigger rubber too.
But what are our thoughts?
At the end of the day, there is a lot of wishful thinking going on, and a hell of a lot more speculation. We'd love to see a performance based ute, as would the vast majority of punters it would seem – Don't hold your breath just yet, as there have been a few "performance utes" announced and released recently that have kept the same drive-line; just added aesthetic modifications.
What we're likely to see come December 8, is a HSV/Walkinshaw branded Colorado (not labelled the Wildfire), with a few aesthetic mods, slightly tweaked suspension, but the same old 2.8L "Duramax".
Something worth noting as well – with the end of the Commodore Ute and the HSV Maloo, they've got to be setting their sights on something to replace it. Will it be the Colorado Wildfire? There was also that Chev branded Z71 Colorado concept that they showed off at the launch of the 2017 Colorado worth keeping in the back of our minds.
However the Walkinshaw Colorado 'Wildfire' is still quite a while off with the mods and options that are running rampant around the internet. We will have to wait and see what that bombshell looks like when it's dropped. We can only hope.