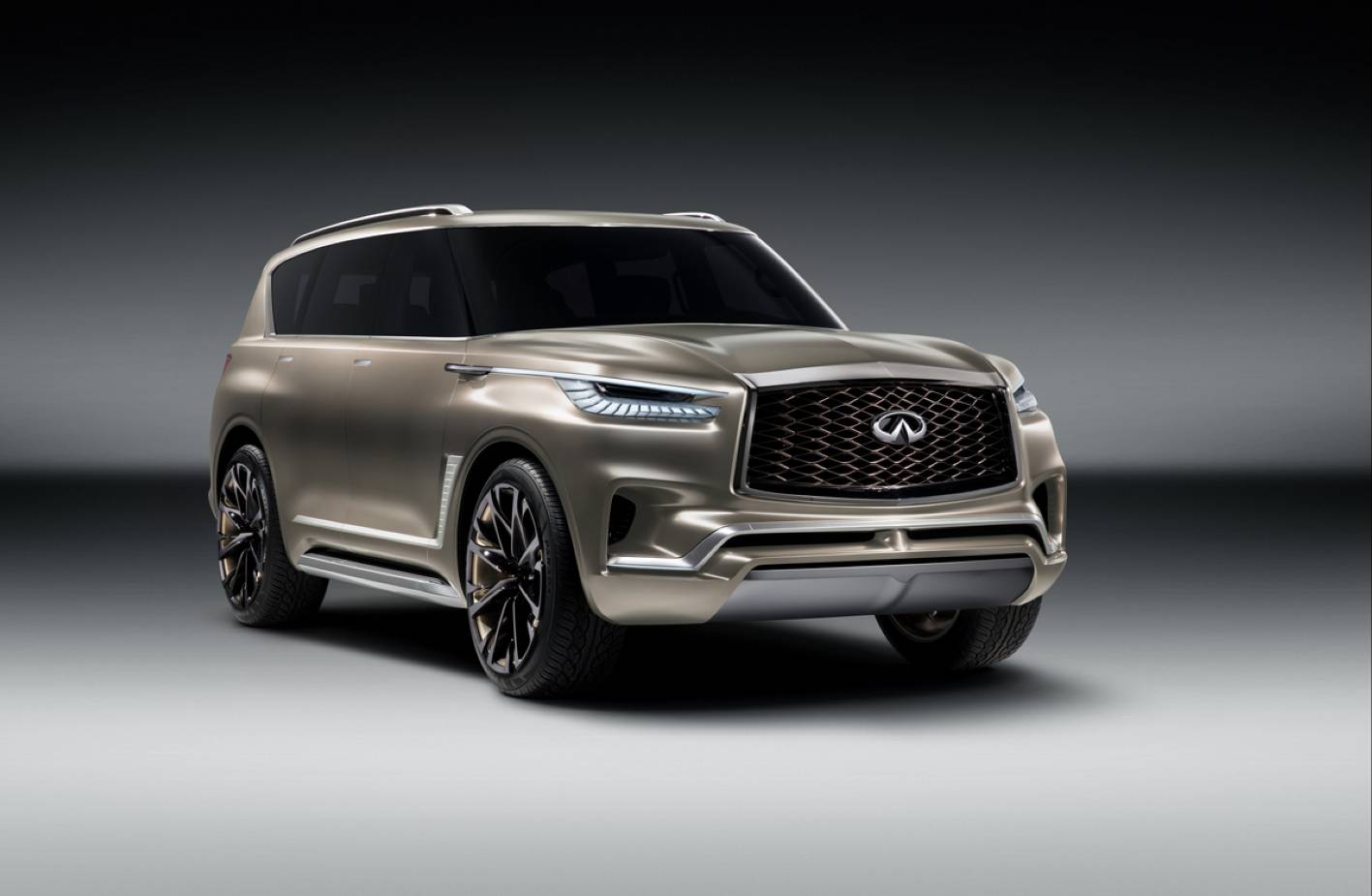 This is the Infiniti QX80 Monograph. It's a new design of the Infiniti QX80, which is the luxury version of a Nissan Patrol Y62, which is the luxury version of a bloated, angry hippopotamus.
But seriously, the normal QX80 would have to be the ugliest 4WD that has ever been sold in Australia. It's big, and is lacking a single iota of grace or style. Even the Lexus LX570, which ain't no oil painting from most angles, is a significantly better-looking vehicle. Do you think there has ever been an uglier 4X4? Let us know in the comments section below.
Infiniti designers must have put down the crack pipe, laid off the bong and stopped sniffing UHU glue, because they have done a pretty significant redesign for the flagship QX80 Monograph. They say it has a 'commanding presence', which we have to agree with.
Like a five-care pileup, on the highway, commanding your view isn't always a positive thing. At least now the Monograph doesn't command your lunch to exit your stomach, via your nose; it does actually look half-ways handsome.
"The QX80 Monograph represents a detailed study into our expertise of exterior design. QX80 Monograph shows our concept of luxury and style on the road, and is an exploration into how we could enhance our future Infiniti offering in the luxury SUV segment," said Infiniti president, Roland Krueger.
https://youtu.be/nmSw9JKNrX4
There isn't much else available in the way of specs, or what lay under the skin of this big seven-seater barge. Mr Kruger's comment hints that this new design heralds what lays in the future for Infiniti and Nissan 4WDs. There could well be a version of Infiniti's trick variable-compression engine under the bonnet, which could herald a revolution in petrol (and diesel) engines as we know it. There will be more information revealed in due course, so stay tuned, and keep the Maxolon handy.
The current QX80 and Y62 have the same 298kW 5.6 litre V8, which is a raucously powerful and revvy engine for such a tank under the bonnet, running through a seven-speed automatic gearbox and independent suspension all-round. There will be more information revealed in due course, so stay tuned. and maybe keep the Maxolon handy, just in case.