Issue 013 of Pat Callinan's 4X4 Adventures magazine is now out,chronicling the very best that the 4X4 lifestyle has to offer in Australia. Beautifully shot and presented on top quality paper stock (that is printed in Australia, mind you), each issue of Pat Callinan's 4X4 Adventures is just as much coffee table book as it is 4X4 magazine. And it's not just magazine, either. You'll get a FREE ARB calendar with this issue, along with an awesome travelling DVD through the Sunshine Coast Hinterland with the indefatigable Ian Glover, and some special guests. If that isn't an awesome deal, we don't know what is!
SEE OUR SPECIAL SUBSCRIPTION OFFERS HERE
Travel: An Outback Pub Crawl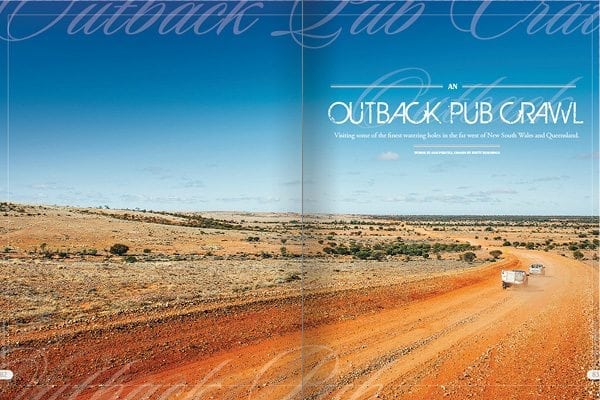 Starting from Bourke, in the Western reaches of New South Wales, we make a heading for Cameron Corner. Along the way, we make a stop at the many historic and iconic watering holes along the way (and back) We meet the people that live in this country, and share some of the stunning land that the Corner Country is so renowned for. This is a perfect loop from Bourke to the Corner and back, via the best roads and pubs of Outback New South Wales and Queensland. Make sure you check this one out.
Reviewed: Ultimate Xplor Camper Trailer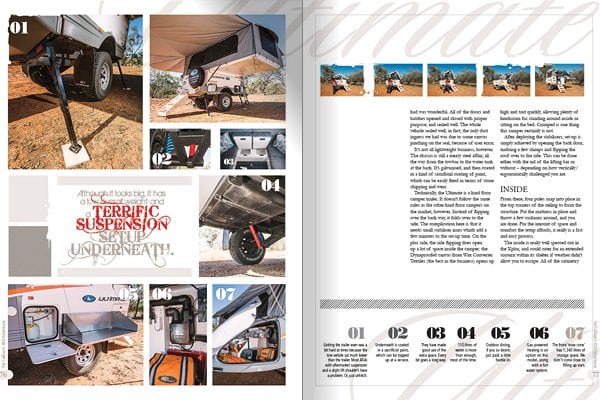 The Ultimate is a different take on the camper trailer, sporting a fireglass construction and folding out to the side. Does it work in the real world? We drag one out on a trip to find out.
Reviewed: Australian-made swags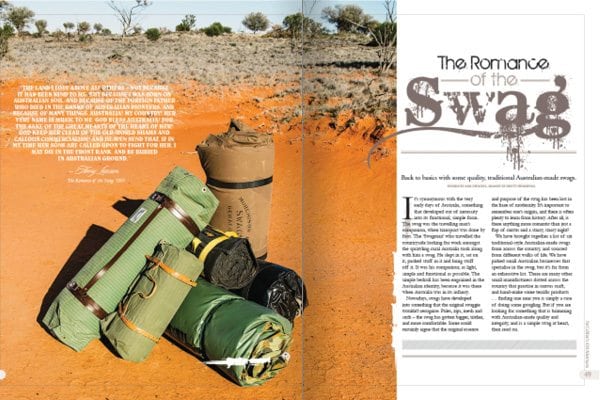 If you're in the market for something special when it comes to your own bedroll, we take a look as some of the best of the Australian-made, traditional swags out there. These are all quality, hand-made examples of the swag, and a testament to the age-old design.
Travel: Gulf Stream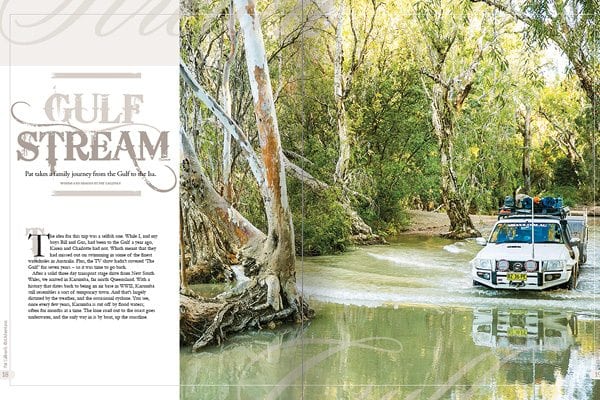 Pat loads up the family into the Patrol for an old favourite adventure of his: the Gulf Country. Travelling all the way from Karumba to Mount Isa via some beautiful and remote locations, this is a great adventure that is suitable for all 4X4 adventurers.
But that's hardly all in this tome-like edition of 4X4 goodness; there is also:
Mitsubishi Triton roadtest: Is this top-value dual cab worth the dollars?
Custom Nissan Patrol Cab Chassis: This is the awesomely tricked out ute that you can win in our big giveaway!
Travel: Wilbinga! Just north of Perth in Western Australia, there is an awesome beachside 4X4 escape.
Australian Explorer: Burke & Wills: we trace the harrowing story of the Victorian Exploring Expedition of 1860.
Plus, there's tips on towing and packing, photography and all of the new gear you want to know about. We test out plenty as well, giving our unbiased opinion on what's good, and what's not so good.