Issue 017 of Pat Callinan's 4X4 Adventures magazine is now out, and its full of quality 4X4 content. We are proudly Australian owned and Australian printed, producing what we think is the best quality 4X4 magazine out there. If you grab a copy and have a look for yourself, we think you'd agree. To give you an idea of what's in each issue, we've given you a quick run down on what's inside. Here's a quick wrap-up of some of the gear and reviews in Issue 017.
Breaking Bead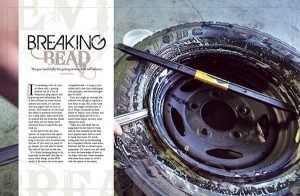 Yes, we're fans of Walter White, but that's not the point. If you're serious about remote-area desert travel, we rate this as crucial gear and knowledge. And if you want the low-down on the best bead-breaking, tyre removing and refitting gear on the market, and how to use it, this story is for you. Tyrepliers, R&R Beadbreakers, the Pirhanha T.A.R.S, and even the good old-fashioned Hi-Lift jack is tested out.
New Mitsubishi Triton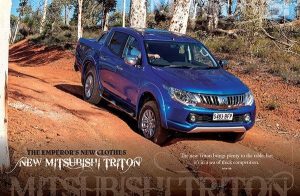 The outgoing Triton has always been a cost-effective and popular choice for 4WDers across Australia, but now it has been updated with an all-new model. It's got a new engine, gearbox, interior and dynamics. We get one out in the sticky stuff, and see how it rates.
Attention to Detail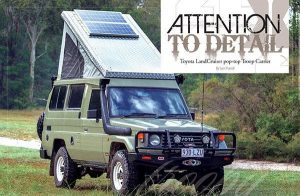 We rate this green machine as one of the best and cleanest touring troopcarriers that Australia has to offer, and we show you the nitty-gritty details in this issue's custom 4X4 review. It's practically a mini motorhome on the tough, and proven LandCruiser base, with plenty of smart tricks up its sleeve. If you are in the middle of your own build, you'll probably glean a few tricks for your own rig, out of this one.
Straight Shooter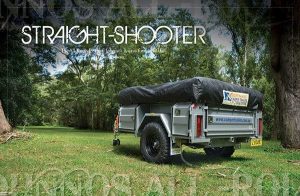 The Johnno's Camper Trailer range is most probably the most cost-effective tickets into a quality, Australian-made camper trailer that can do the serious off-road stuff. We check one out.
Tow ball weight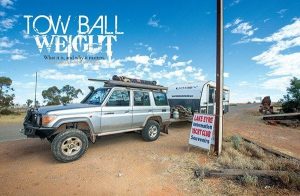 It's hugely important, but often forgotten. Towing isn't a simple affair, and it gets more complicated with the extra weights one carries. This article arms you with information you need to tow legally, and tow correctly.
Smartphone photography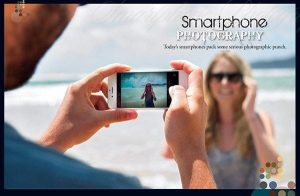 We've all got one in our pocket, and the modern-day mobile phone is an incredibly capable camera in a tiny package. It does have its limitations, so you need to follow some basic tricks and tenets to get the most out of your smartphone photography.