Americans have Craiglist for their strange vehicle listings. And now the Trading Post is a bit of an internet backwater, Gumtree has become a haven for time wasting, tyre-kicking and high-pitch whistling. How is the Quokka travelling these days in Western Australia?
And when I'm enjoying a nice cup of Darjeeling tea or am in between stories, I'll often lob onto Gumtree and search for some favourite things. Cheap tools, commercial-grade coffee grinders, Sachs Madass motorcycles (don't judge me) and of course, old Land Rovers.
And today, I came across an absolute beauty. It's a Land Rover forklift.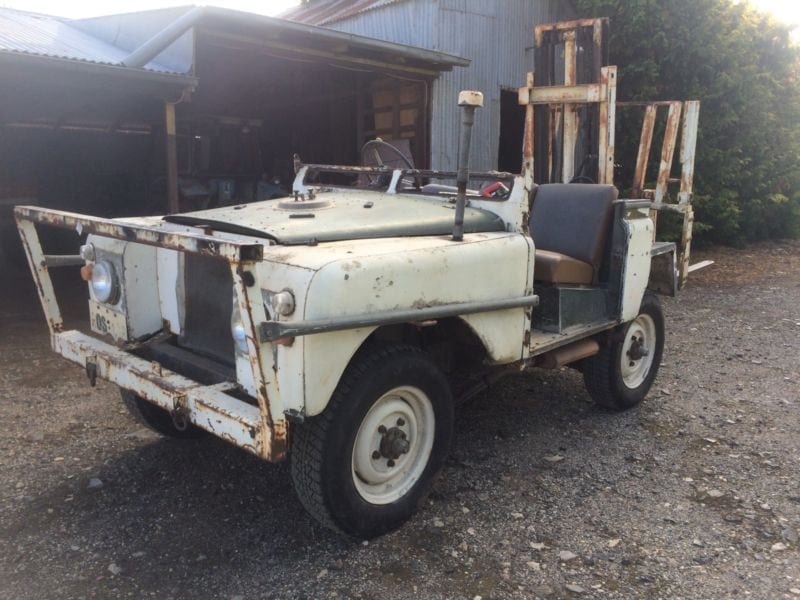 It's a Land Rover, but it's also a forklift. It's like Mad Max, but insanely practical. Imagine, for the small price of $5,900, you could call this, this, thing your own. It's a 1965 Land Rover Series IIA according to the ad, which has the top ripped off and the very common Holden 186 red motor installed under the bonnet for some extra cubes. It also has a bit of a basic nudge bar up the front, but I can't figure out what the raised pipe/breather/vent on the passenger side fender is for. Does anyone have any ideas?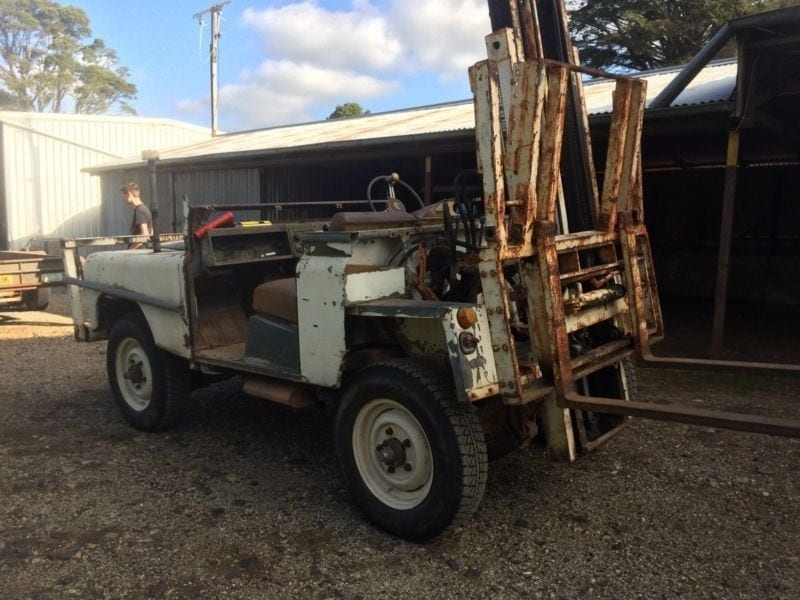 Perhaps the most interesting thing about this is that it was forklift conversion performed by a big Land Rover dealer of the day Annand & Thompson, presumably as a new vehicle. So, it wasn't built by some semi-genius crackpot in their shed after imbibing too many mind-altering drugs. Those were the days, hey? You weren't looking through the list of options, choosing what colour you wanted your aircon vents to be, or if you're too lazy to shut the boot yourself. You can option up your 4WD with things like this, or an auger. Once upon a time, 4WDs were purely a utility, a tool built for getting jobs done. And I reckon that's something lost these days, amongst glitz, glamour and comfort of a modern vehicle.
You can check out the ad on Gumtree here. Let us know what you think in the comments below.