Mopar is the brand behind accessories for Jeep and they've already built and put on display two rather awesome JL Wranglers. While we were so excited to see the brand new JL Wranglers as finished products, we almost missed these two Mopar JL Wranglers on display at the LA Auto Show.
Mopar have already launched over 200 accessories and products for the all new JL Wrangler to be included either at purchase as factory options, or as aftermarket components. After initially teasing us with their products at SEMA in October, it's not until now that we've been able to see all of the products, and in situ on a wrangler, ready to go. With over 100,000 hours of development, validation and testing, most of the 200+ parts will be available to the US market once the JL Wranglers arrive at the dealerships.
"The Jeep Wrangler is one of the most versatile and customised vehicles in the industry," said Pietro Gorlier, Head of Parts and Service (Mopar), FCA. "A total of 98 percent of Jeep Wrangler vehicles are typically outfitted with at least one of our products. We worked with the Jeep brand, engineers and designers to create an exclusive line of parts and accessories that perfectly match the new Jeep Wrangler, delivering unique functionality, style and factory-backed quality. The two customised vehicles at LA showcase our new product portfolio and empower owners to personalise the new Jeep Wrangler for extreme off-roading or for all-purpose lifestyle adventures."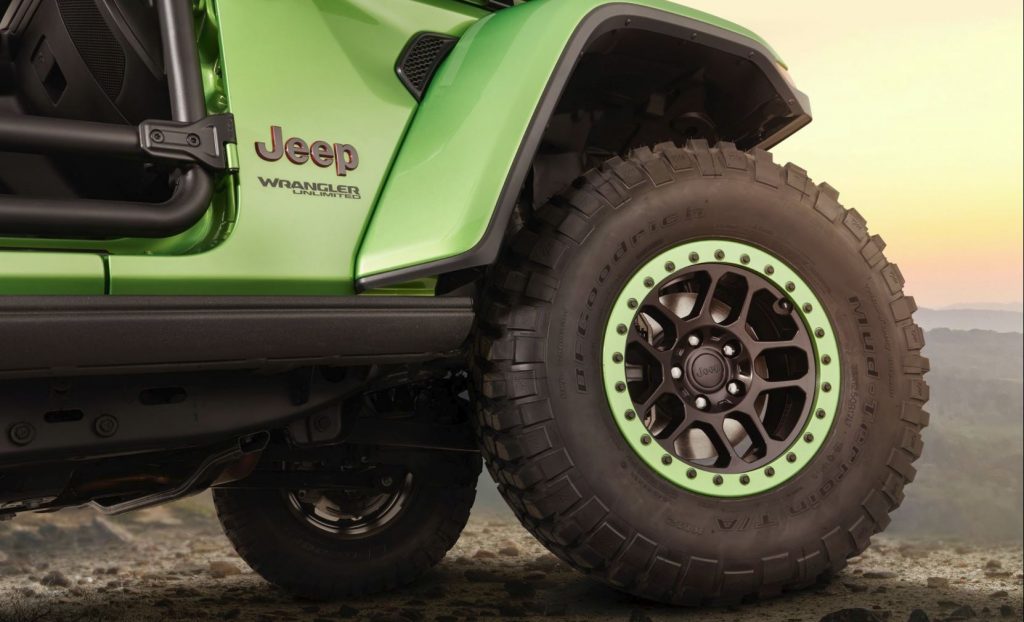 The green four-door example shown at the LA Auto Show features 2inch tube doors, Stubby bumper assembly, 2″ lift kit, 35″ BFGoodrich KM2's, and beadlocked 17 alloy wheels, with a negative 12mm offset.
LED lighting has been thrown everywhere, from the headlights, to the spot lights and light bars, as well as a factory Mopar snorkel adding a couple of feet of wading depth. There's a bunch of interior additions as well, including first aid kits, and molle bags on the backs the the seats.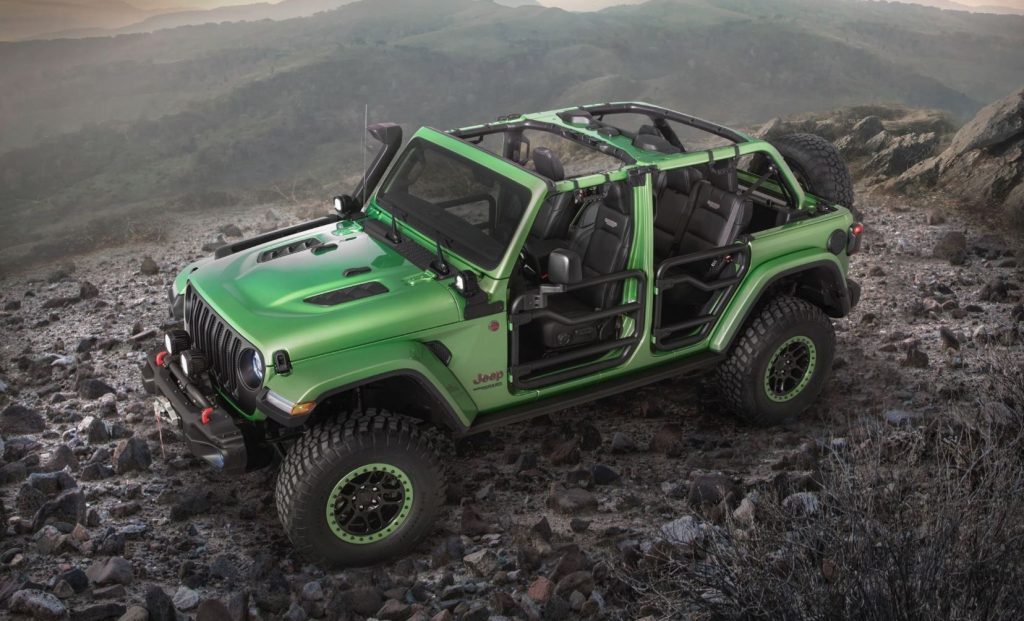 How many of these "options" will make it pass the grumpy blokes at the ADR lab, we really don't know, but fingers are crossed we get at least some of them! Nothing has turned up on the Mopar Australia website as yet, and there, or the greatest 4X4 blog on the internet, right here will be the place to keep an eye out for any developments!