Brace yourself, Australia! Upfitter is the newest player in the 4×4 accessory space, but it's no upstart. While it might be a fresh face in the market, the colossal engine powering it isn't. We're talking about the Ateco Group, an automotive juggernaut helmed by Neville Crichton—a maestro both in the automotive orchestra and the yachting symphony. Commanding a staggering turnover of over $2 billion and exclusive rights to heavyweights like RAM Trucks and Maserati, the Ateco Group isn't just stepping into the accessory world, they're poised to dominate it.
Identifying a glaring gap, especially in high-end accessory offerings for their coveted RAM Trucks line-up, Ateco set sail on a global voyage. Their treasure map? Pinpointing the world's premium accessories with a keen spotlight on the U.S gems. Upfitter isn't just about bridging a gap—it's an odyssey to elevate Australia's accessory game.And today, we're sliding into the passenger seat with David Smitherman, Chief Operations Officer at Upfitter, for an adrenaline-pumped ride into the opulent lanes of auto gear. Get set: this is one interview you won't want to miss.
Mr4x4: David, it's great to finally get you locked in, we've been doing some digging about Upfitter and came across your parent company Ateco, now that's a pretty big deal. So what do people need to know about Ateco and how does that tie in with Upfitter?
David Smitherman: At its core, Upfitter was born from our rich heritage at the Ateco Group. Established in 1985 by Kiwi businessman Neville Crichton CNZM as a new vehicle importer, Ateco Group's core business is buying vehicles directly from manufacturers and selling them to independently owned franchised car dealers. Here in Australia, we're the official importers for Renault, RAM, LDV, and Maserati. Over in New Zealand, we import brands like BYD, Jeep, Fiat (both Passenger and Commercial), and Alfa Romeo. Last year alone, we sold 40,000 new vehicles. And through our Ateco Equipment division, we've been the proud WARN distributor for a whopping 40 years. So we have been at the forefront of understanding the nuances of customer service and quality.
In 2021, we harnessed that legacy to launch www.upfitter.com.au. Our goal was simple yet ambitious: to establish Upfitter as Australia's premier destination for top-tier pick-up truck and ute accessories. Our mantra – "Made by the best, sourced by us, built by you," is a reflection of this commitment. Every Upfitter product is testimony to the ethos of quality and personalisation we've upheld at the Ateco Group.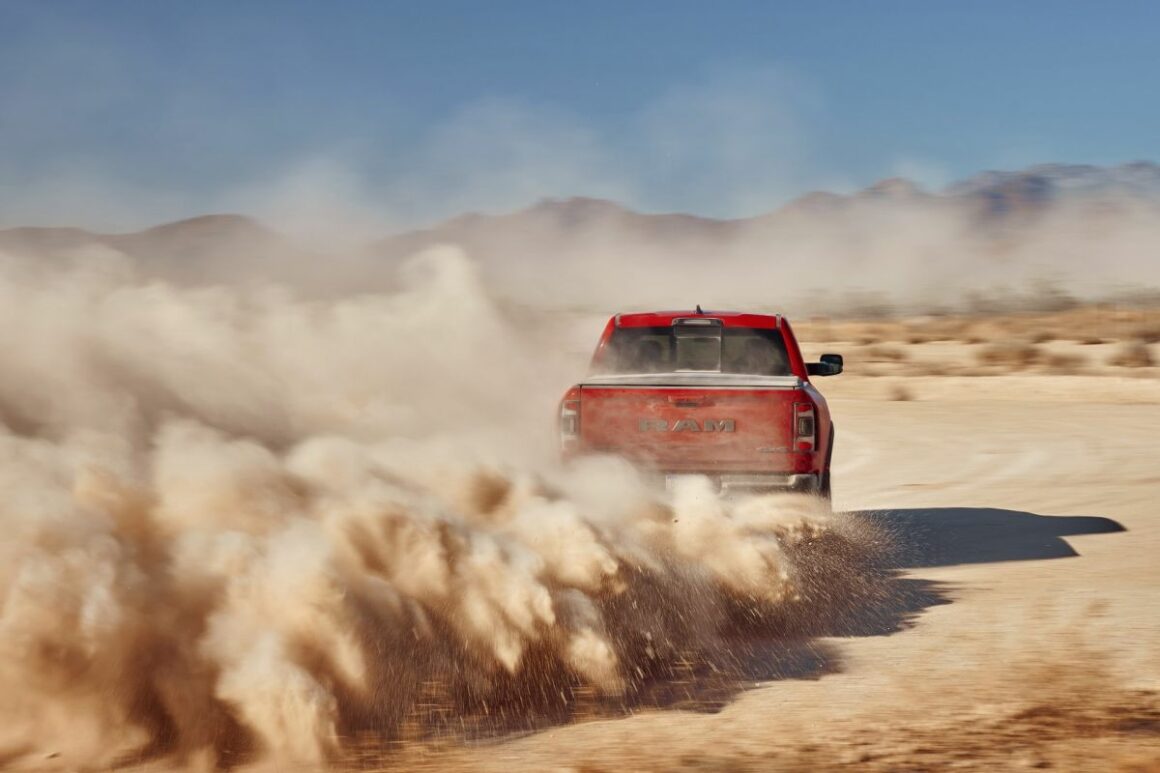 Mr4x4: We know a large part of the success of Ateco has been having all the building blocks ready to go to support nearly any brand, but the 4×4 space is super competitive, how is that experience with new vehicles going to shape Upfitter's strategy?
DS: Applying the logic and principles we've honed in vehicle imports to the aftermarket space has been key. We've always been in the business of selling genuine parts and accessories, so the essentials – supply chain management, customer service, marketing, and leveraging the robustness of the Ateco Group – they all just clicked into place. The push towards online shopping and the noticeable gap in the local market – which was largely catering to mid-size trucks like Ranger and Hilux – allowed us to position www.upfitter.com.auas the ultimate e-commerce solution for those in love with their pick-ups. Considering the rapid growth we saw in our RAM vehicle sales and the limited range of accessories available locally, stepping in to provide a competitive and comprehensive range made complete sense. We're still in our initial phases, but the growth rate is inspiring.
Mr4x4: It seems like only a few years ago we started seeing the full-size pick-up trucks come through Ateco onto Aussie roads. How does that success tie into the Upfitter plan?
DS: The success of RAM trucks in Australia, though anticipated, underscores the appetite for quality and performance. It's not just about size and power but the ability to tow up to 4.5 tonnes easily and safely, a luxurious driving experience and the craftsmanship in each vehicle. This sentiment is precisely what Upfitter aims to cater to. If Aussies trust and appreciate the intricacies of a RAM truck, they'd expect nothing less when personalising it with accessories. Upfitter ensures every accessory mirrors the high standards set by vehicles like RAM.
Mr4x4: When it comes to modifying, or Upfitting if you will, a modern 4×4, the possibilities are literally endless. You're in the business of sourcing gear and working with top-notch manufacturers but how do you decide what to offer here on Aussie shores?
DS: We're all about listening to our customers and offering a spectrum of top-notch, functional gear. We noticed that due to the lack of locally available accessories for full-sized trucks, many Aussies were resorting to low-quality accessories. A large chunk of our inventory comes directly from North America, where we have leveraged our strong ties with leading manufacturers and secured exclusive deals to provide the best of the best. Our inventory is pretty extensive. We've got brands like Warn (for winches), Retrax, Extang, BAK Industries (for tonneau covers), Bedslide (retractable cargo trays), WeatherTech (everything from floor mats to wind deflectors and pet accessories), electric side steps from AMP-Research, and storage solutions from Tuffy. The best part? It's all made in the USA, ensuring the quality is top-notch.
Mr4x4: David, mate, it all sounds pretty exciting and after perusing the Upfitter site we're jumping out of our skin to put some of your gear through its paces, but from your position, what's the future look like for Upfitter?
DS: In a word: bright. Our goal is to continually serve our customers by providing them with the best products. We're also leaning into our rich history, like our long-standing Ateco Equipment association with Warn Winches since 1973 to continue to develop products our customers want. As we move forward, expect Upfitter to set new benchmarks in quality, ensuring every Aussie can not only personalise but also elevate their vehicle experience.