Hope you're all geared up for a drool-worthy journey. We're throwing things back to season 12 where Pat had a ripper of a camping trip in the historic town of Delmorton, alongside the banks of the Boyd River. And guess what? He made one of the most decadent desserts you'll ever try – a mouthwatering Rocky Road Damper. If you've got a soft spot for sweet things, you're in for a treat!
Where the Adventure Began
The backdrop was a beaut, with Pat's son Bill, our mates Aiden, Cat Frost, and their kiddos, Connor and Rosie. As they chatted about their recent escapades and Aiden's top-of-the-line Aussie-made Track Trailer Tvan (talk about glamping!), the evening air was filled with the sweet smell of campfire. There's nothing like the bush life!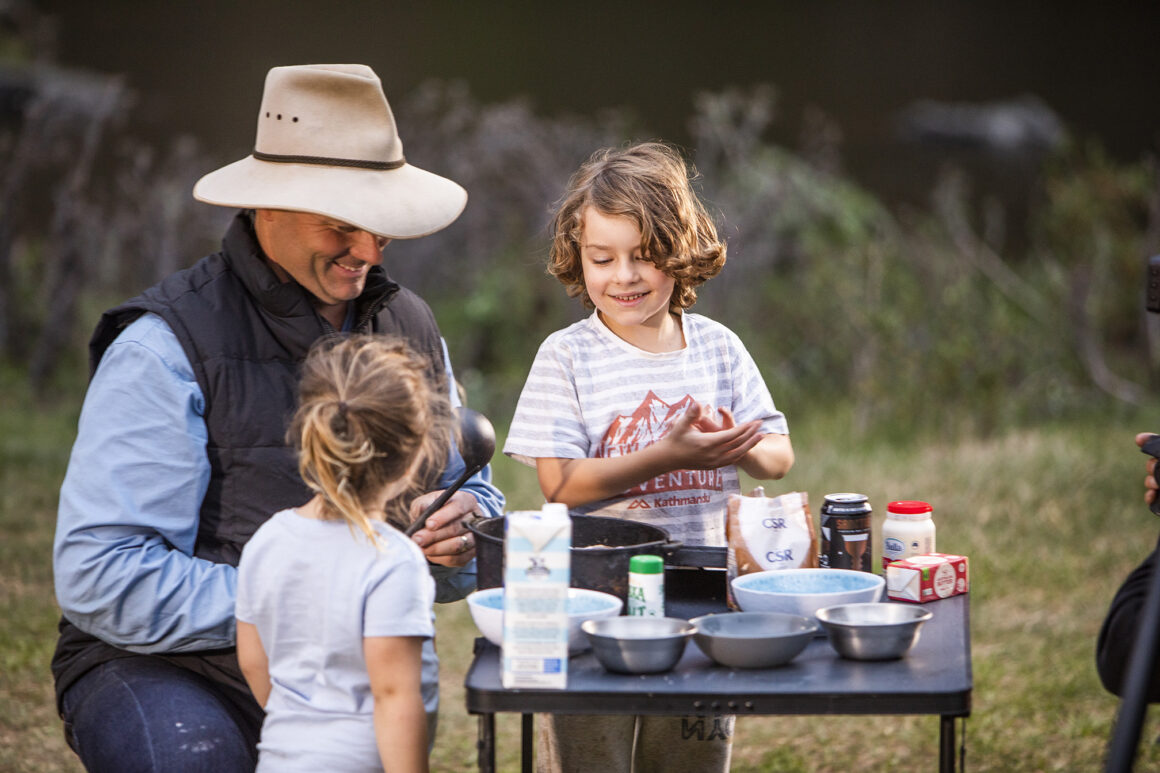 Whipping Up the Damper
With the sun setting and tummies rumbling, it was time for the main event! With Rosie and Connor as Pat's sous-chefs, they started with a kilo of self-raising flour, some salt, and a good ol' helping of brown sugar. Want to know a secret? Pat's special fizzy brown drink (which is totally a stout, by the way) is what gives this damper its unique caramelly charm.
The kids were all hands on deck! Rosie sprinkled in some juicy raspberries, while Connor added a generous dose of macadamias. And who could forget the Oreo biscuits? Crunch 'em up and chuck 'em in. Add a handful (or three) of marshmallows and a good chunk of chocolate. Mix it all up until you get a gooey consistency that's bound to make your mouth water.
They buttered up the camp oven and poured in their decadent mixture. To ensure even heating, Pat placed a layer of coals on the ground and some on top of the lid. About half an hour later, the aroma filling the air was pure bliss. If it's not quite there yet, a bit more heat should do the trick. But trust me, patience is key. The result? A moist, colourful, and super sweet damper that'll steal the show.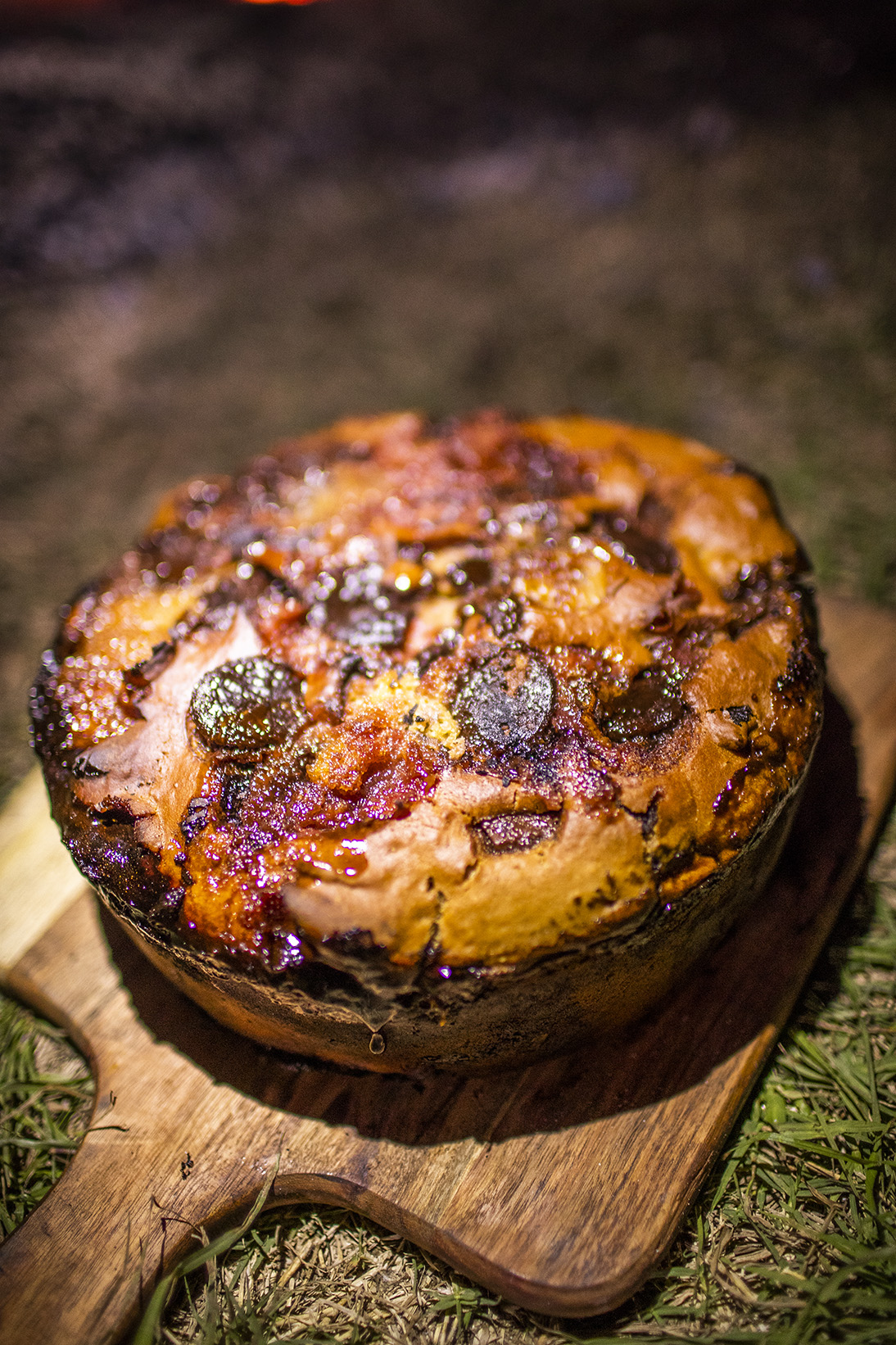 Serve it up!
Pat's tip? Grab a big spoon, dollop on some cream or butter, and dig in. This damper is not for the faint-hearted. But, boy, is it worth every bite!
By the way, if you're itching for the full recipe, make sure to jump on the Mr4x4 app, it's chock-a-block full of too-good-to-be-true recipes like this one.