Land Rover have released breaking images of the next Discovery, which pundits are referring to as the Land Rover Discovery 5.
Update: Discovery Video Revealed (with Bear Grylls)
Information is pretty scant at the moment, Land Rover have released these pictures with a minimum of information. For more details, we are going to have to wait for the world premiere before the start of the Paris International Motor Show, on the 28th of September this year.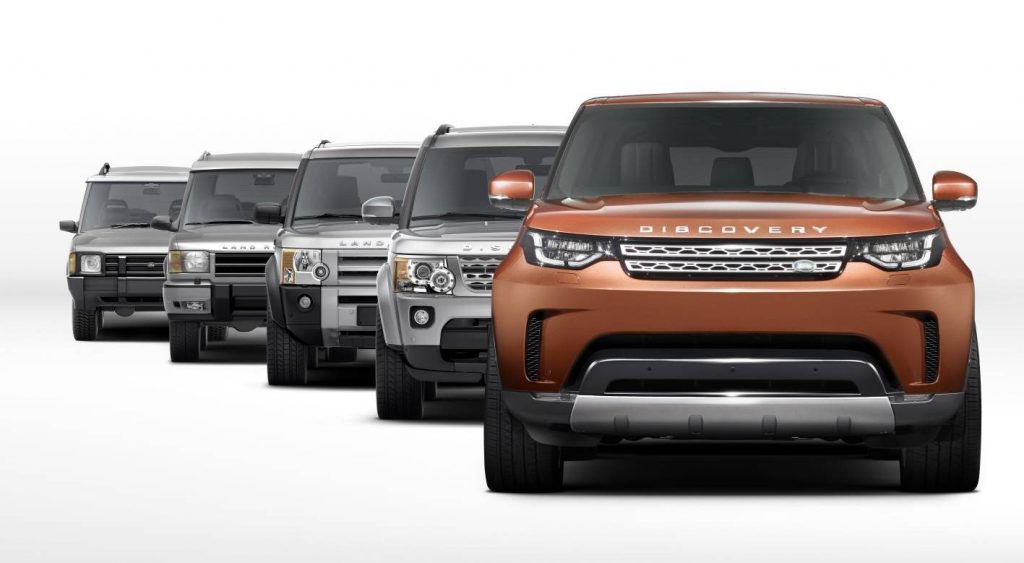 Word on the street is that we can expect smaller engines in the Land Rover Discovery 5, probably in line with the new Ingenium range of engines produced by Jaguar Land Rover. According to them, it's not called the Land Rover Discovery 5, either. Just Discovery. This will give Land Rover to keep running the 'family' of brands under one green oval banner.
Gerry McGovern, Land Rover's Chief Design Officer said: "New Discovery redefines the large SUV. Land Rover's design and engineering teams have revolutionised the Discovery DNA to create a highly desirable, extremely versatile and hugely capable premium SUV."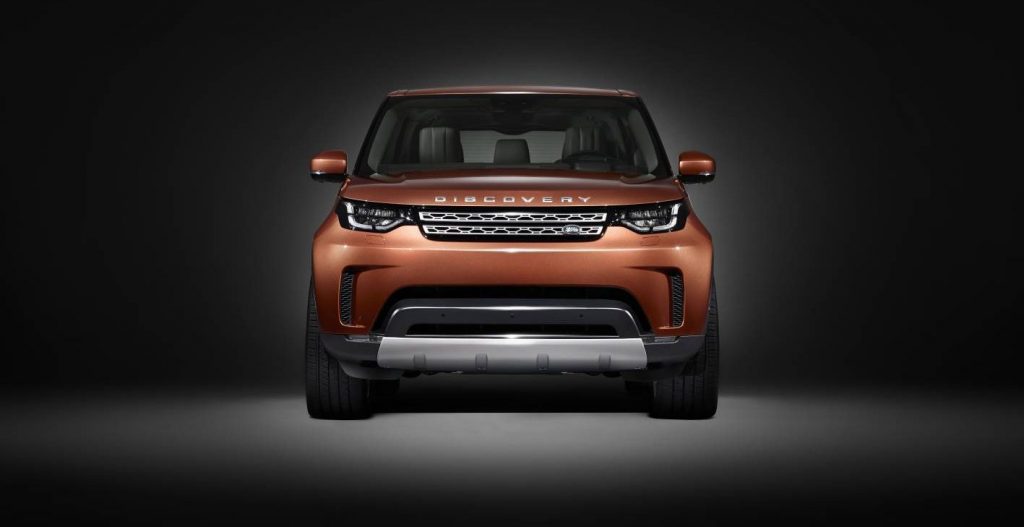 Information isn't revealed yet, but we'd make a solid wager that an updated version of the existing air suspension setup will be employed. You can expect it to take the same aluminium construction that the current batch of Range Rovers came out with, make the 2017 Discovery a whole lot lighter than the current model. The bodywork does seem to follow similar contours to the outgoing Land Rover Discovery, but using that new, swooping design language that first became apparent in the current Range Rover and Range Rover Sport.
https://www.youtube.com/watch?v=A7USEfuGMFw
This will take a global fight for Land Rover to a wide variety of competition. The new Land Rover Discovery will have the tricky task of producing a vehicle which is very high quality in terms of build and fitout, giving great on-road dynamics and comfort, whilst also being very good off-road. No mean feat, but for it to usurp the Discovery throne, it will have to be very good.
For more information, stay tuned.