Designed and developed locally, the new 2018 Mazda BT-50 has copped a new snout in an effort to appeal more to those wanting a more masculine kind of look to their 4X4 ute. With the front-end design changes and added equipment across grades, this is the second and most comprehensive update to the Mazda BT-50 since its launch in 2011.
Interestingly, this update has been designed and pulled off in Australia by EGR (who make canopies and tonneau covers). BT-50s that land in Australia are treated to the facelift locally, which is exclusive to Australia.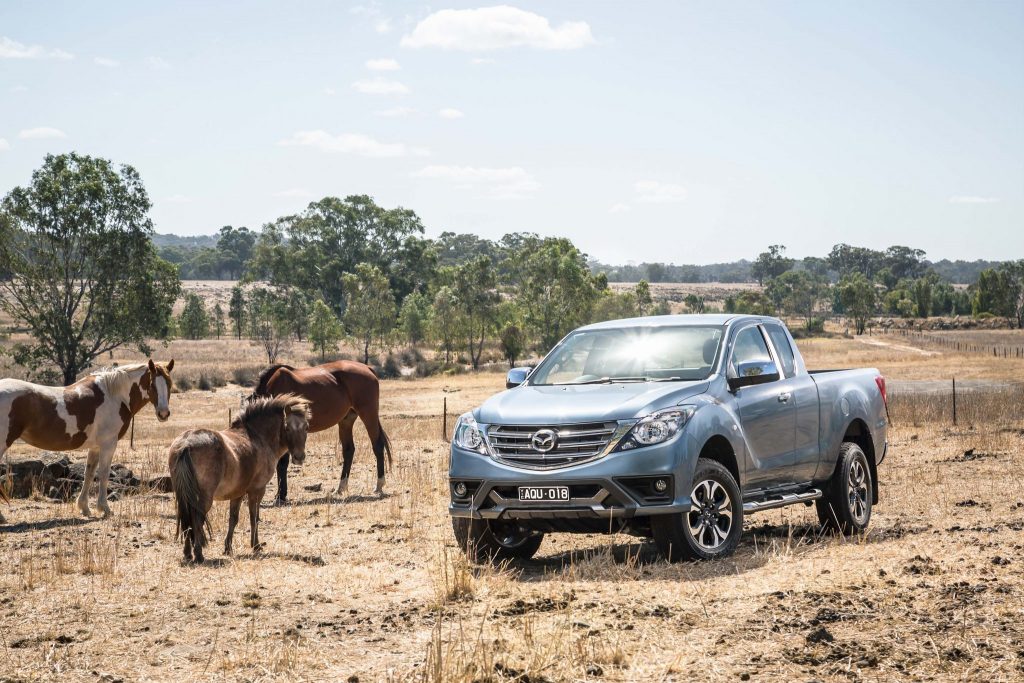 The look of the original T6 BT-50 was a bit of an opinion-splitter. We didn't mind the look back then; it was a welcome difference amongst the crowd of utes trying to look tough and masculine. And to be honest, I was a little sad Mazda was going to do away with the look entirely.
But they haven't. This is the most significant update the BT-50 has had since it came about in 2011, but it's not really significant at all. There's a new look; that smiling cartoon-esque face has been squared off a bit, helped along by a redesigned grille and black inserts along the front bumper.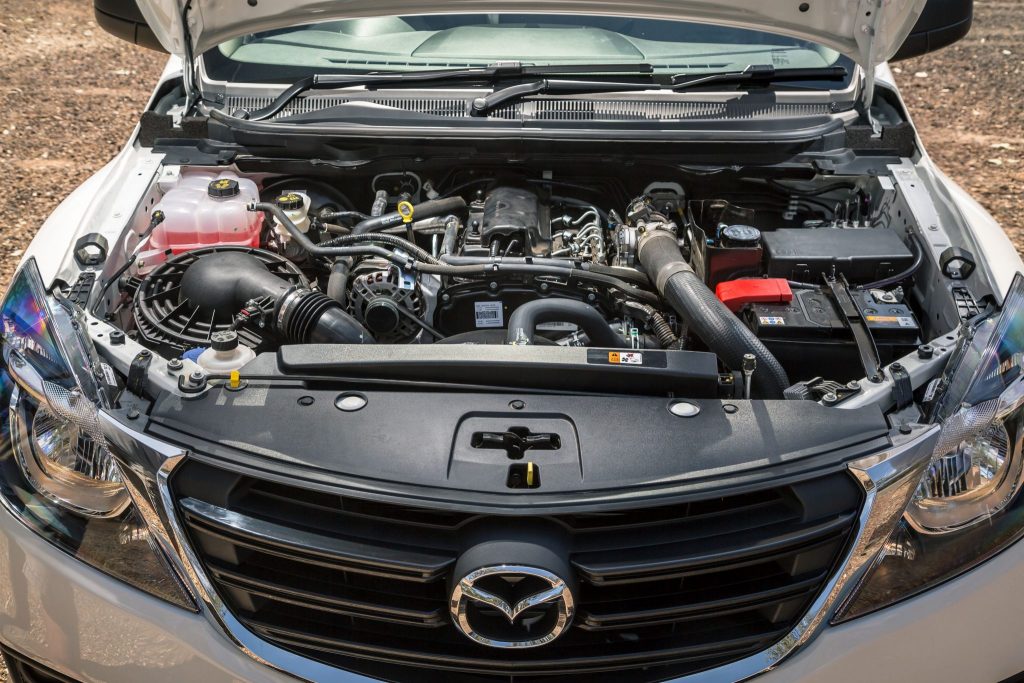 Although a small update, it's one that Mazda needs to keep pace with a lightning-fast 4WD ute market. Whilst other models have been updated and spruced up, the BT-50 has slowly been losing market share.
Don't forget, the 2019 Mazda BT-50 will reap the spoils of its new relationship with Isuzu, making it a very different vehicle.
Aside from the facelift, everything else is mostly business-as-usual. It's still a 147kW and 470Nm five-cylinder diesel motor, running through a six-speed gearbox (auto or manual), all very similar (if not identical to the Ranger). The suspension tune has stayed the same, and the steering is still a hydraulic setup.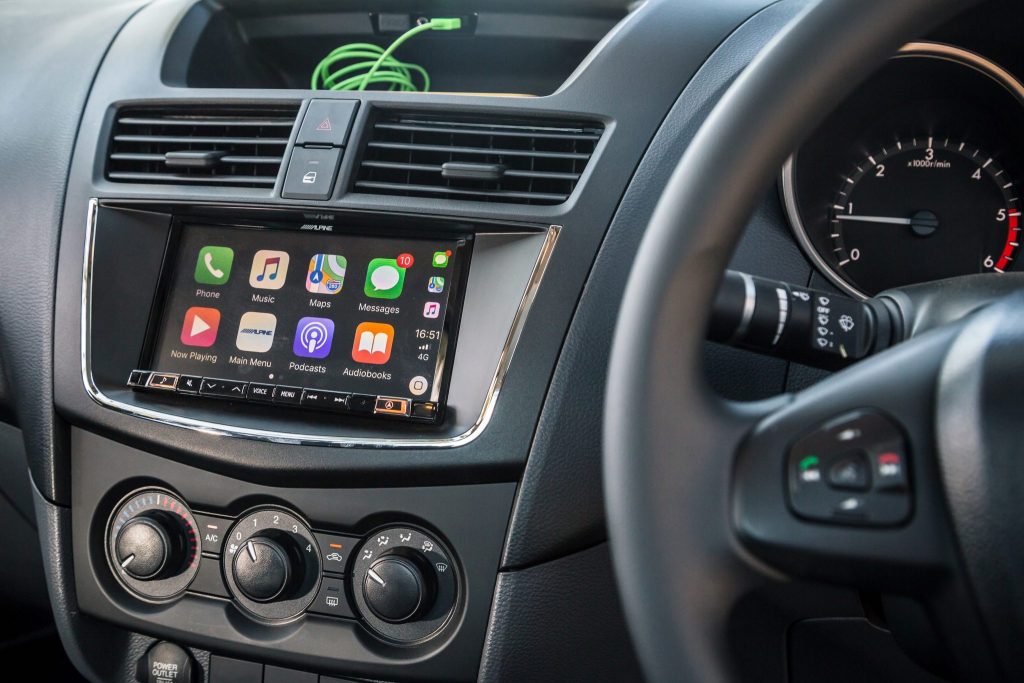 Apple Carplay and Android Auto are now a standard feature across the board. Plus, the GT Spec gets a chrome sports bar, central locking on the tailgate, tub liner and a rear 12V socket.
Going down the grades, the XT model will now get a reversing camera and 7" touchscreen, similar to higher-specced models.
Additionally, service intervals have been stretched out for the new BT-50. While this might not agree with everyone (especially those who are regularly off-road), service intervals are now 15,000 kilometres/12 months, up from 10,000 kilometres. We're not sure what has prompted the change, at this stage.
New Look 2018 Mazda BT-50 pricing – driveaway
| | |
| --- | --- |
| Model | Driveaway price |
| 6M 3.2L SINGLE C/CH XT 4X4 | $37,990 |
| 6A 3.2L SINGLE C/CH XT 4X4 | $39,990 |
| 6M 3.2L FREESTYLE C/CH XT 4X4 | $40,490 |
| 6A 3.2L FREESTYLE C/CH XT 4X4 | $43,490 |
| 6M 3.2L FREESTYLE CAB UTILITY XTR 4X4 | $45,990 |
| 6A 3.2L FREESTYLE CAB UTILITY XTR 4X4 | $47,990 |
| 6M 3.2L DUAL C/CH XT 4X4 | $41,198 |
| 6M 3.2L DUAL CAB UTILITY XT 4X4 | $40,990 |
| 6A 3.2L DUAL CAB UTILITY XT 4X4 | $42,990 |
| 6M 3.2L DUAL CAB UTILITY XTR 4X4 | $46,990 |
| 6A 3.2L DUAL CAB UTILITY XTR 4X4 | $48,990 |
| 6M 3.2L DUAL CAB UTILITY GT 4X4 | $49,990 |
| 6A 3.2L DUAL CAB UTILITY GT 4X4 | $51,990 |