Come November this year we will welcome Ssangyong back to the market with the Rexton wagon and Musso ute. Having been absent since 2006, there's a lot of water under the bridge for the once classically South Korean styled 4X4s.
Now way back in the 90s when the Musso (as a wagon) was first introduced to Australia, owners were sticking Mercedes Benz badges on the front, just like backyard badge engineers with Chev badges on their Holden. Merc imported and sold the brand through their own dealerships, and provided a superceded but reliable engine design and tech to nurture Korea's largest auto-maker into wider markets.
This link was fortuitous, with the Ssangyong range of old being surprisingly and incredibly reliable. They even had some advances only now coming into the Thai-made utes, such as coil-sprung rear suspension.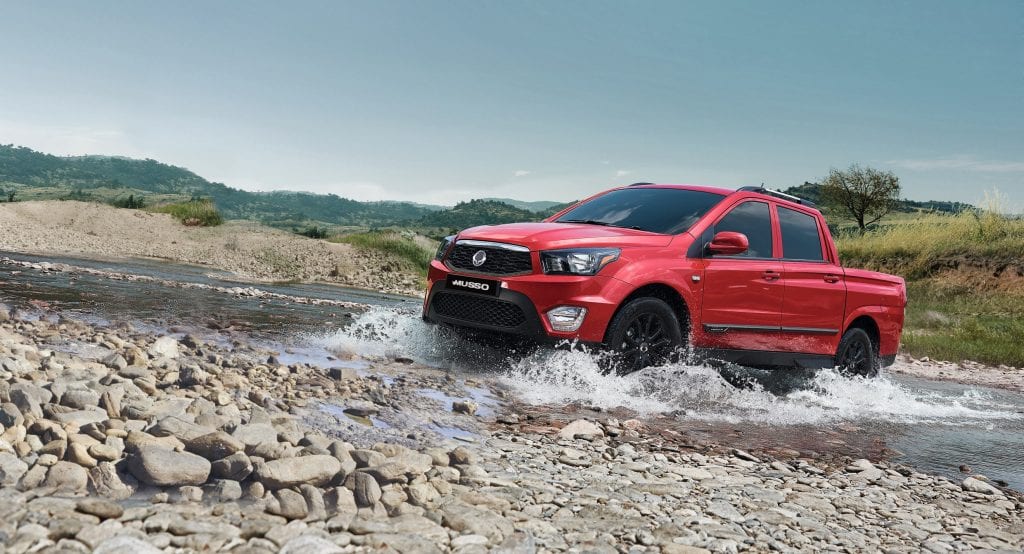 This year will see an all-new range come to our shores, through dedicated dealerships and with a wider model line-up. There are two models we are most interested in: The Rexton wagon, a Prado/Pajero sized 7 seat wagon; and the Musso, a dual cab competitor for that fast-growing market segment.
Engine and transmission
The engine is a 2.2l turbo diesel, offering 133kW @ 4000rpm and 400Nm @ 1400-2800rpm. Clearly not show-stopping like a Ranger Raptor or V6 Amarok, but on-par with many budget-end utes available today. 6-speed manual and (Aisin) auto gearboxes are available in the Musso ute, with part-time push-button 4WD and an electronically actuated dual-range transfer case. The Rexton wagon offers a Mercedes Benz 7 speed E-tronic auto and a slightly different tune, claiming 420Nm of torque and a whole host more safety technology in the higher spec level.
What can it pull?
The towing capacity of the auto Musso is 3.0 tonnes, while the manual gets 2.8 tonnes. With GVM of 2.88T and claimed 6.7T GCM, a full load in the back won't harm the Korean workhorse. The Rexton has a 3.5T tow capacity, but the GCM, while probably similar, is not yet confirmed. Speaking of loads, the ute tray has space for a CHEP pallet with room to spare, and swivelling tie-down points to boot. A long wheelbase Musso is set to join the fold too, for even more load space.
Styling and sophistication
The Ssangyong range of old was renowned for being aesthetically unpleasant…err, lets call it: acute butt-ugliness. The new Rexton is a far more attractive offering, and the Musso follows suit. The market has since been softened up by the BT50 and other less fortunate faces, yet the Rexton/Musso is up there with the best in terms of styling. Approach and departure angles are not particularly special but a lift kit and larger tyres as a probable tick-box extra can help to some extent.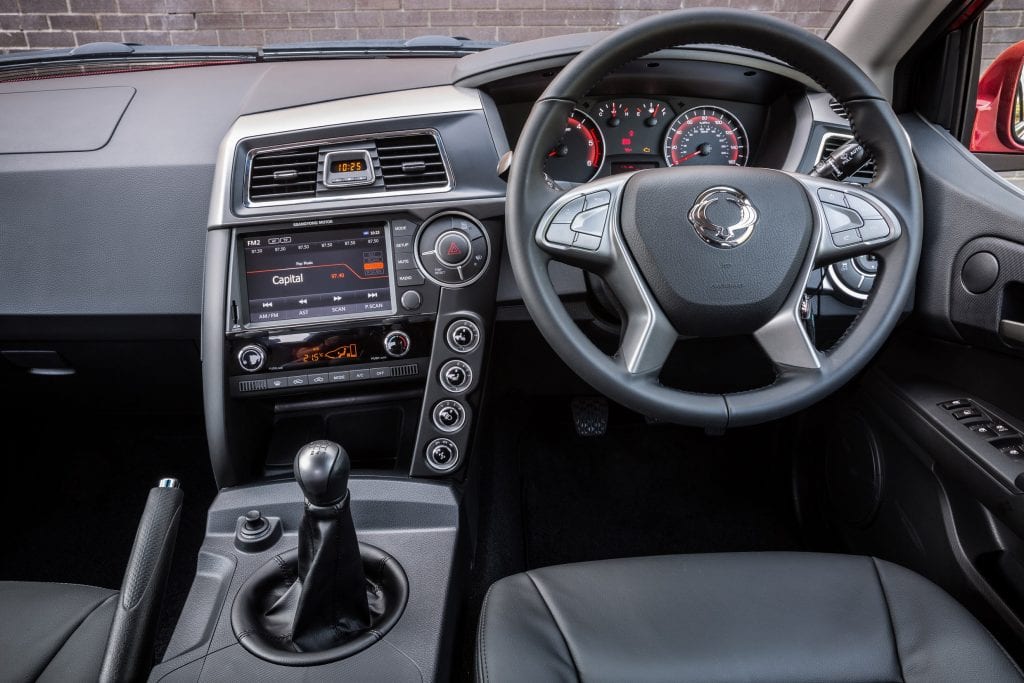 The interior is spacious and well equipped, Apple Carplay and Google Android Auto feature in the higher spec models; an 8-inch screen and a smartly designed dash makes the office comfortable and convenient. NVH levels should be low, with Italian design house Pininfarina working on reducing interior noise and harshness.
Final words
We look forward to driving Ssangyong's new steeds and getting them properly dirty, if they are as reliable as the older models they will be one of the best long-term propositions for touring ute and wagon buyers on the new vehicle market, but only if they handle the rough stuff appropriately.